1. Away Goals
In their six consecutive second round eliminations, Real Madrid scored just two away goals in total, which forced them to endure a huge disadvantage in the overall tie. The value of an away goal cannot be undervalued, and often plays a huge bearing in which team progresses. If Los Blancos can find the net at the Stade Gerland, it will make their task significantly less complicated.
Jose Mourinho's teams showcase a tendency to remain tight and difficult to break down in the away fixture of Champions League ties. While he has an assured central defensive partnership in Pepe and Ricardo Carvalho, the over-emphasis on a clean sheet may mean that, just as it did last season when Miralem Pjanic struck a late leveller in the second leg, a Lyon goal in the Bernabeu clash completely changes the outlook of the contest. By setting his team up to go for goals, attack may well be his most true form of defence.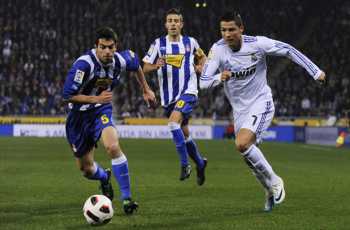 2. Quick Counter-Attacks
Lyon are likely to hold the ascendancy, being the home team, in the early stages, and this will allow Madrid to utilise the pace on the flanks that makes counter-attacking football so effective. Their ability to play in this fashion has never been in more evidence than in the Primera Division match against Espanyol two weeks ago, when Cristiano Ronaldo and full-back Marcelo tormented the Blanc i Blanc with incisive, direct breakaways.
With the strength of Emmanuel Adebayor operating through the centre to hold the ball up, and Angel Di Maria offering pace, width and dribbling ability on the right, Madrid are set up nicely to strike on the break for, as mentioned above, that elusive away goal. Much will depend on how disciplined Mourinho wants his team to be in terms of their defensive responsibilities, but if Ronaldo is given free rein, chances will be created.
3. Respect History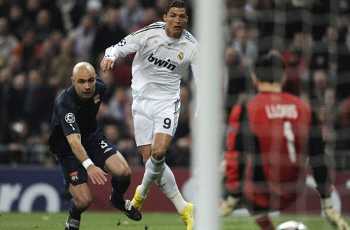 Real Madrid's recent Champions League record is notorious, with their six consecutive round of 16 exits the subject of much embarrassment. Indeed, it was Lyon who stunned Florentino Perez's expensively assembled
Nuevo Galacticos
last season, and Mourinho will be aware that history has not been kind to a club who were once synonymous with the trophy.
Despite their French opponents struggling to recapture former glories, they should not be underestimated, and while the Portuguese has never shown a propensity to be anything other than completely prepared, the psychological effect of attempting to halt such a desperate run in the tournament will weigh heavy on the players, particularly those who experienced last season's exit. The gravity of another defeat is unthinkable, and Mourinho will ensure that his team are acutely aware of what is at stake.
4. Don't allow Yoann Gourcuff time on the ball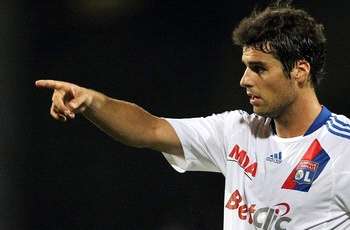 Much has been made of the mercurial Les Bleus' international, and his tendency to go missing in key matches despite his unbridled talent, but what Madrid must remember is that the latter has rarely been in doubt; the former Bordeaux creator has the ability to carve open defences when at his very best, and Les Gones will focus their attacking energies by finding him whenever possible.
It is pivotal that Xabi Alonso and Sami Khedira, who are likely to be the starting central partnership, snap at his heels and wrestle the ball from his possession before he is able to turn and dictate the play. Their early exchanges could set the tone of Gourcuff's performance, and should he struggle to get the better of the duo in the opening 20 minutes, he may well drift out of the contest altogether.
5. Disciplined Defending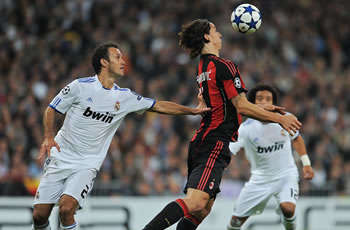 Madrid, in the main, have defended well this season, with Jose Mourinho as ever the eminent organiser, but on occasion that age-old susceptibility has crept back into their game, and must be stamped out in order to progress in the tournament.
The Milan match in the group stages at San Siro showcased Los Blancos at their worst, and for 20 minutes they were hopelessly incoherent despite controlling the match prior to the concession of an equaliser. The experienced heads of Pepe and Ricardo Carvalho must ensure that the exuberant full-backs Sergio Ramos and Marcelo keep their concentration levels at a maximum in order to avoid conceding the type of goal that has been fatal for them in the six seasons prior.
Follow Goal.com on

. Get the latest football news direct... Check out Goal.com's

page; be part of the best football fan community in the world!