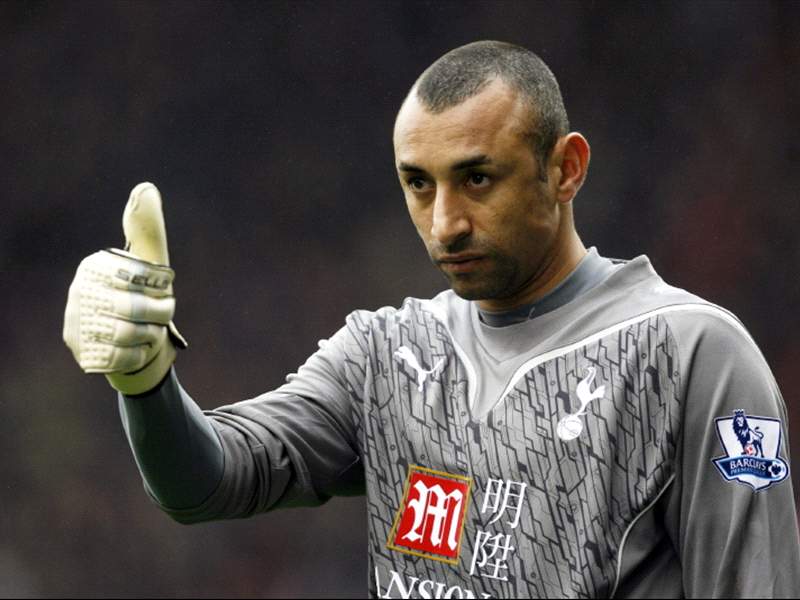 Tottenham
'keeper
Heurelho Gomes
has called on his team-mates to remain focused on each of their fixtures and not to look ahead to the club's upcoming big games.
Spurs, who are fighting on three fronts in for the Premier League title, the FA Cup and the Champions League are currently 14 games without defeat and Gomes, who has played a pivotal role this season, has stated that the squad must continue to do their job professionally.
The Brazilian told the club's official website: "I think we have done great so far this season, now we just need to keep going. It is not easy to play Premier League, Champions League and FA Cup matches, but as long as we focus on each game then we will be fine.
"We mustn't look ahead to playing Milan in Europe or Fulham in the FA Cup, we must concentrate on the next game. We must keep going, keep strong, we know how difficult it is but we are ready for this.
"It depends on us to keep it going, but we can do it because we have a great squad in full confidence. We just need to keep winning games and picking up the points.
"The second half of the season can go so fast and before you know it, the season is finished and we haven't achieved our goals. That is something we cannot allow to happen. Focus is the key to our success now if we are to finish well.
"All the players know how important these next few months are. They are important to us, the coaching staff, the club and of course, the supporters."
Gomes' teammate Jermaine Jenas has also been speaking about the club's fine season so far and stated his belief that this Spurs squad is the best he has ever played in.
He told the club's official website: "It's the best squad of players we've had since I've been here.
"As a club, we're in a in a great place at the moment.
"The level of training has gone up 10-fold, the intensity, the competition for places, everything is at such a high level.
"If we want to be anywhere near the top of the league these are the players we need to have and the attitude we need to have.
"The lads are so up for it and as a club, there is a good, good feeling here at the moment.