William Gallas v Samuel Eto'o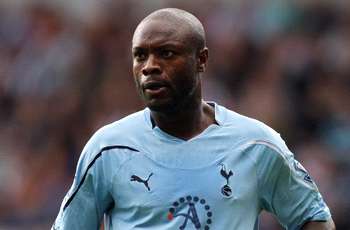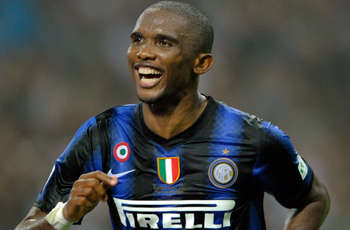 France
Nationality
Cameroon
33
Age
29
Central Defender
Position
Centre Forward
146
Castrol Ranking
85
Inter coach Rafa Benitez will be looking to Cameroonian international Samuel Eto'o to provide Inter with goals on Tuesday. Eto'o has been in excellent form all season long and caused the Tottenham defence all kinds of trouble two weeks ago. The striker found the net once from the spot and added a second goal shortly before the interval. Eto'o will be eager to add to his Champions League tally in London.

However, it won't be an easy game for Eto'o on Tuesday, as he will have to deal with one of the most experienced defenders around in the Champions League. Former France international William Gallas has previously worn the jerseys of Chelsea and Arsenal and the versatile defender will be determined to prove his worth for Tottenham as well. Gallas might have struggled two weeks ago, but a better performance can be expected this time around.


Tom Huddlestone v Wesley Sneijder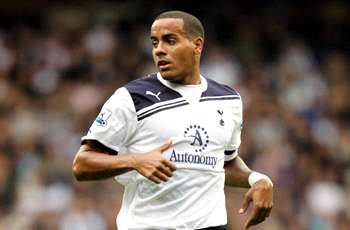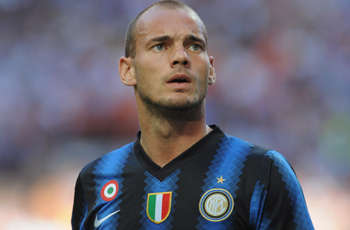 England
Nationality
Netherlands
23
Age
26
Midfielder
Position
Midfielder
237
Castrol Ranking
78
Sneijder has been the man behind pretty much every dangerous Inter attack since his arrival from Real Madrid in the summer of 2009 and the Netherlands international will be eager to show his class with yet another fine performance against Tottenham Hotspur. The gifted playmaker is one of the best passers around and he could cause the Tottenham goalie some serious problems with his long range strikes.

Huddlestone will be fully aware of the Dutchman's threat though and the midfielder will do his utmost to frustrate Sneijder's attempts to direct play from midfield. The England international will not just enter the pitch to keep his direct opponent at bay though, but will have his say on Tottenham's build-up play as well with his long passes from midfield.


Gareth Bale v Maicon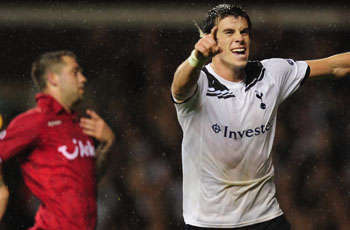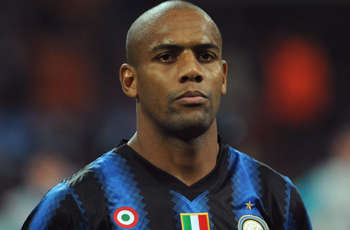 Wales
Nationality
Brazil
21
Age
29
Winger
Position
Full-back
78
Castrol Ranking
112
Gareth Bale has made the step from promising youngster to indispensable first team member this season and has already shown what he's capable of in the opening weeks of the season. Bale previously scored in his side's Champions League win over Twente and put in a man of the match performance at Giuseppe Meazza two weeks ago. The youngster isn't very much likely to net another hattrick, but Inter full-back Maicon awaits a stern test.

Maicon is still considered to be one of the best full-backs around, but the Brazil international has been struggling a bit to find his best form in the 2010-11 season. His collapsed move to Real Madrid has undoubtedly affected the right back's form and he will need to be fully concentrated when Inter take on Spurs on Tuesday if he is to keep Gareth Bale quiet.
Rafael van der Vaart v Javier Zanetti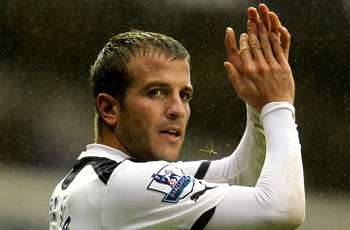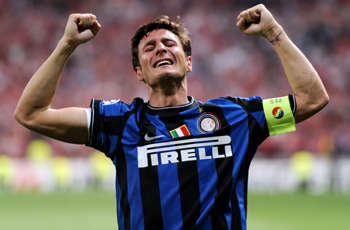 Netherlands
Nationality
Argentina
27
Age
37
Attacking midfielder
Position
Full-back/Midfielder
83
Castrol Ranking
332
Ever since leaving Real Madrid for Tottenham Hotspur this summer, Rafael van der Vaart has been one of the most eyecatching players around on the European pitches. The Dutch international has immediately developed into a key player at the Spurs and he'll be eager to make an impact against Inter. There are some doubts about the fitness of Van der Vaart, but the Dutchman is expected to make it in time.

Argentina midfielder Esteban Cambiasso would normally have been the one to keep Van der Vaart quiet, but the holding midfielder is being plagued by injury and will probably miss Tuesday's game. Experienced midfielder Javier Zanetti is now likely to be given the task to play in the holding midfield position and the 37-year-old will have to be at his absolute best to help Inter to a good result. The tireless midfielder is renowned for his hard work and an exciting battle in midfield seems to be on the cards.