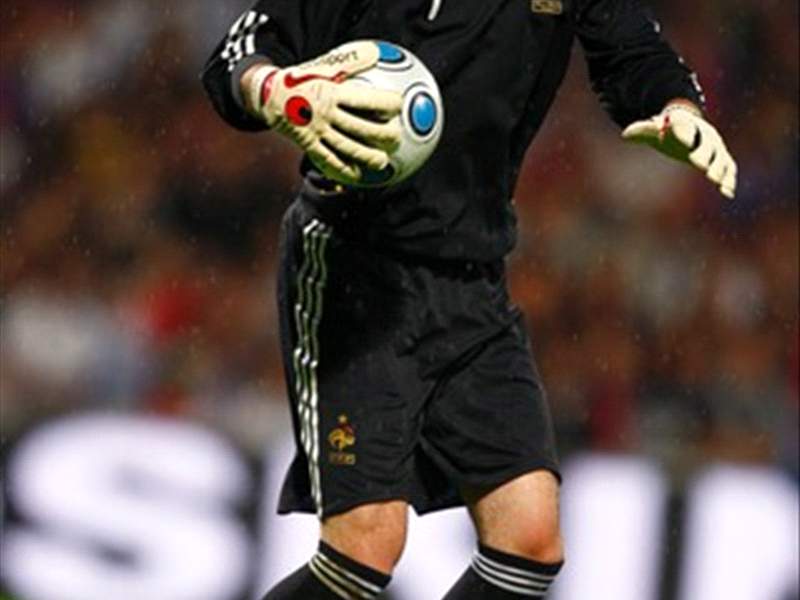 Olympique Lyonnais
defender
Cris
believes that
Real Madrid
will start the clubs'
Champions League
first knockout round tie as favourites, though he thinks that team-mate Hugo Lloris is the equal of visiting goalkeeper Iker Casillas.
There was a quiet confidence in the words of the Brazilian centre-back as he spoke with the media in the pre-match press conference, indicating: "We're ready".
However, the 32-year-old was not about to make any rash predictions over the scoreline. "We're not the favourites," the iconic defender asserted. "Real Madrid invested a lot of money last summer and they want to play in the final at the Santiago Bernabeu. That said, everything gets decided on the pitch."
Considering Cristiano Ronaldo, Kaka, Gonzalo Higuain and ex-Gone Karim Benzema as offensive players who "can make the difference", Cris also spoke highly of Blancos goalkeeper Iker Casillas, who will play in his 100th Champions League match on Wednesday. In Hugo Lloris, the former Cruzeiro stopper believes that his side boast a player who is the equal of the Spanish international.
"Hugo is as strong as Iker Casillas," he affirmed positively. "He could become even better."
A stunning performance against Liverpool in the group stage of the competition was quickly followed by an equally adept showing by the young custodian for France against Republic of Ireland in the World Cup play-offs, leading to positive comparisons with Casillas. The former Nice netminder will wish to use the coming tie as a platform to enhance his growing reputation, though he clearly does not want too busy a night.