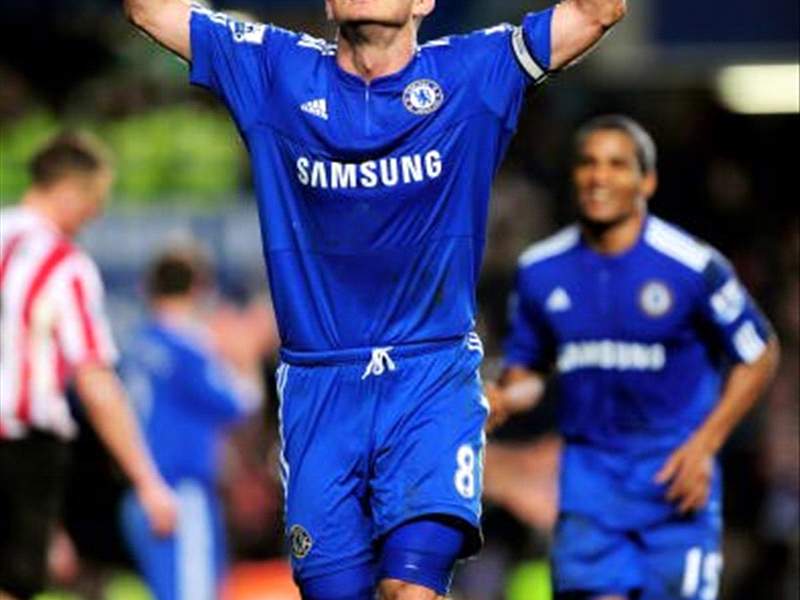 Chelsea midfielder Frank Lampard has admitted that he is looking forward to meeting up with former Blues boss Jose Mourinho when Inter come to Stamford Bridge in the Champions League next month.
The Portuguese left Chelsea amidst somewhat acrimonious circumstances in 2007 having brought unprecedented Premier League success to the club.
And Lampard feels confident that the west Londoners can beat Mourinho's team and reach the quarter-finals of the Champions League.
"I can't wait. I think it was the best draw we could have got really," said Lampard, according to Press Association Sport.
"It's a tough draw football-wise but I think for Mourinho to come back to Stamford Bridge will be great for us, great for the fans, great for him and we have to go into it confident.
"We sent each other a few texts talking about the draw after it was made. He was happy with the draw.
"He's got a lot of love for Chelsea. He came back to watch a game recently and I saw him before that and he explained what Chelsea means to him.
"The love goes backwards and forwards with the fans - they love him.
"That's why it's such a romantic game and will be a great game to play in."
"If we can go into that month playing very well then when that game comes along then I would fancy us very strongly to go through but you never know. Mourinho will be desperate to beat us."
Lampard also feels that his side have a good chance of winning the Champions Leaugue this season, and hopes that they can enjoy a little more good fortune than they have done in recent years.
"I think it's realistic to think we can win it this year with the squad we have got," he asserted.
"We have been unlucky over the last few years. Particularly last year against Barcelona, we were very unlucky.
"If you do things right at the club, which, I think we are, and we keep working at it then eventually I think we are going to get our year.
"Who knows if it will be this year?
"After all, this is the hardest competition to win in club football but with the quality we have got and if we have a little bit of luck on the way then we can do it."