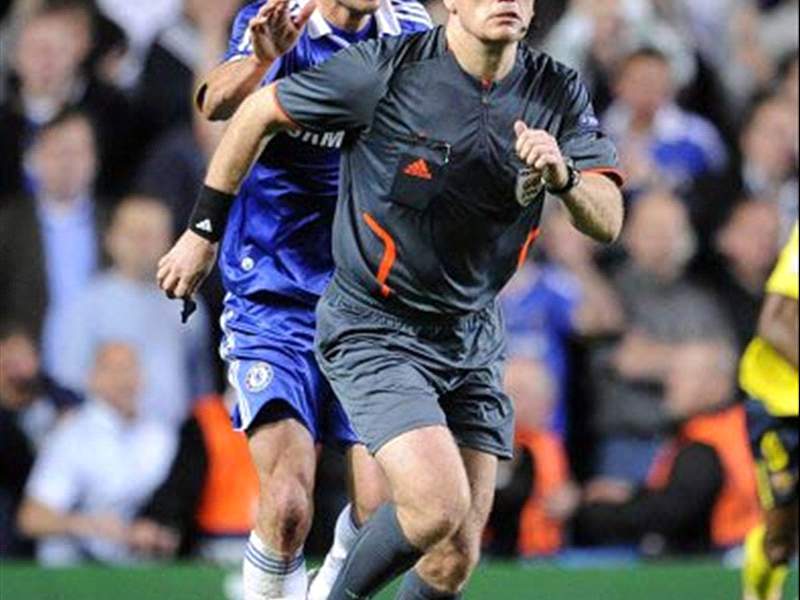 According to various reports in the British press, the referee from the
Champions League
semi-final second leg between
Chelsea
and
Barcelona
at Stamford Bridge on Wednesday has been smuggled out of England after receiving death threats.
Tom Henning Ovrebo was confronted by several Blues players, most notably Didier Drogba and Michael Ballack, following the game after the west London club were dumped out of the competition thanks to a late Andres Iniesta equaliser which sent La Blaugrana through on away goals.
Having failed to award Chelsea a penalty during the match, of which there were around three or four separate claims, the Norwegian has apparently become a target of a hate campaign from the club's supporters.
Fearing for his safety, it is said that police changed Ovrebo's hotel before finally smuggling him out of the country.
Police in the 42-year-old's home city, Oslo, have revealed that they are investigating death threats issued via the internet.
An Oslo police spokesperson said, "
We are watching closely what is being posted on the internet. Anything we believe would threaten his personal safety will be taken seriously."

Meanwhile, former international referee Graham Poll has had his say on the matter.

"
This morning he's being smuggled out of our country under police escort - this is a referee of a
football match
. That is a disgrace," Poll told Radio 4.
"
When he booked in a hotel they had to change the hotel he was staying at because of the fear that maybe fans would find him.

"
When you see players acting like that, fans are called fans because they are fanatics - they may feel it's time to take action themselves."
Ricky Brooks, Goal.com