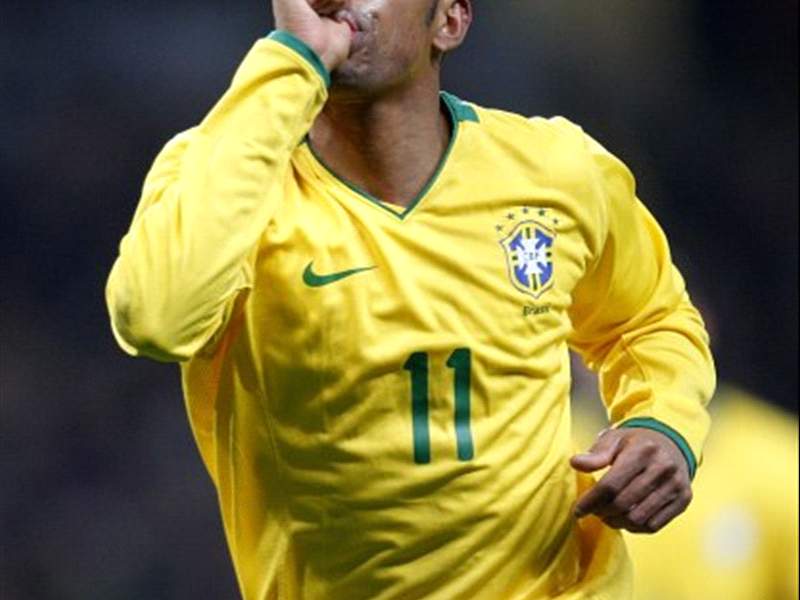 Ecuador - Argentina

Date:
10-06-09
City:
Quito
Argentina didn't impress in their 1-0 victory over Colombia on Saturday, but nevertheless they claimed three vital points that should boost their confidence ahead of the decisive clash with Ecuador in Quito.
Diego Maradona was not happy with the manner in which his side played against the Colombians and because of this will make a number of changes to the side. El Diez contemplated resting Lionel Messi for the match because the Barcelona superstar is one yellow card from missing the clash with Brazil in September. But he finally decided that La Pulga will start the game from the kick-off.
One player who is expected to make his official debut for the two-time World Champions is Pachuca attacker Christian "Chaco" Gimenez. Meanwhile, Sebastian Battaglia, Emiliano Papa, Javier Zanetti and Gonzalo Bergessio are also expected to take the field.
Los Albicelestes have struggled when playing in Quito in past qualifying campaigns and will surely remember what happened the last time they played at high altitude. Although it is unlikely that they will experience another thrashing as was the case when Bolivia mauled them 6-1 in La Paz in April, Argentina will need to be at their very best.
History favours Argentina, as they have won 16 of the 26 matches played against Ecuador. Argentina drew 7 of these and only lost a mere 3 times.
Ecuador boosted their World Cup chances with a hard-fought 2-1 win over Peru in Lima, and Sixto Vizuete's side will be hoping to continue to pick up favourable results. El Tri are well aware of Argentina's capabilities and will intend to make the most of their home advantage.
Expect a highly contested encounter between two teams who will be forced to play their hearts out.
Goal.com Prediction:
Ecuador 1-1 Argentina

Colombia - Peru

Date:
10-06-09
City:
Medellin
After their 1-0 defeat to Argentina, Colombia are in much need of the points at home to bottom-placed Peru. Los Cafeteros have struggled a great deal during the World Cup qualifiers and their only resort is to claim a victory that will keep them with an outside chance of finishing in fifth place.
With the return of the likes of Ivan Corboba and Mario Yepes Colombia are much more stronger in a defensive sense, and this security will allow them to concentrate on the attacking side of their game. The Colombians haven't been in good form when playing at home and this is much of the reason why they decided to play their game at the Atanasio Girardot stadium in the city of Medellin.
Eduardo Lara, the coach of Colombia, wasn't convinced with Radamel Falcao Garcia's display against Argentina and the River Plate striker will either be replaced by Hugo Rodallega or Darwin Quintero. With only six goals in thirteen matches the Colombia boss knows his side need to make drastic changes in the attack.
Peru, on the other hand, are only playing for pride, as with only one victory in thirteen matches they have been by far the worst team of the qualifying campaign. They put on a good display against Ecuador in Lima on Saturday, and were unlucky not to have claimed a draw.
Colombia should prove too strong for a lackluster Peru. The Colombians will surely dominate the game and should claim maximum points. Anything else would be too hard to take.
Goal.com Prediction:
Colombia 2-0 Peru
Brazil - Paraguay
Date:
10-06-09
City:
Recife
Brazil lead the South American World Cup qualifying group after an extraordinary 4-0 defeat of Uruguay in Montevideo. The Selecao put on their best display of the qualifiers so far, with some breathtaking attacking football.
Against Paraguay they are expected to claim another three points, but it won't be as easy as many may think. Paraguay defeated Brazil 2-0 in Asuncion in the first round and have traditionally made life very difficult for them. Dunga knows that Paraguay are a very solid unit when defending and will try to assemble a team that will manage to penetrate their defence.
With Luis Fabiano suspended, Dunga will replace the striker with either Alexandre Pato or Nilmar. Both attackers will be hoping to impress if provided with the opportunity, because this could cement them with a starting role in the future.
Kaka, Brazil's key figure, will also be hoping to turn on the style after having been confirmed the latest incorporation of Spanish giants Real Madrid. Much is expected of Brazil, particularly because they have struggled to impress when playing at home in the qualifiers. The Selecao will visit Recife this time around, and the home fans will be expecting an emphatic victory.
Brazil come into the clash with high morale, and will be the favourites to pick up the three points. But it won't be easy because Paraguay have proven to be tough nuts to crack in the past.
Goal.com Prediction:
Brazil 2-0 Paraguay

Chile - BoliviaDate:
10-06-09
City:
Santiago
La Roja picked up a huge 2-0 victory over Paraguay in Asuncion that steers them closer towards their first World Cup finals since 1998. Chile dominated their opponents and were well worth the three points. Marcelo Bielsa has transformed Chilean football in a short space of time, and his team are performing at a very high level.
Against Bolivia they will look for another three points that will most certainly assure them of a place in the next World Cup. With the likes of Humberto Suazo and Alexis Sanchez, Chile count with heaps of quality in the attack. The fact that they will be back by almost 60,000 fans in Santiago will surely boost their chances of winning the match.
Erwin Sanchez would be disappointed that Bolivia failed to beat Venezuela on Saturday. Bolivia dominated their opponents, but couldn't find the back of the net, even from the penalty spot, and suffered another painful defeat. Having thrashed Argentina 6-1 in April, much more was expected from the Bolivians.
Due to their position on the table the practically eliminated Bolivians will only be playing for pride. They don't seem to have what it takes to pick up a positive result, but will do their utmost to at least grab a point. At this stage an upset seems very unlikely.
Goal.com Prediction:
Chile 3-1 Bolivia
Venezuela - Uruguay

Date:
10-06-09

City:
Puerto Ordaz
Uruguay may have one of the best teams of the continent, but they have yet to find the ideal blend under Oscar Washington Tabarez and this has severely dented their World Cup hopes. Saturday's defeat to Brazil was a major setback for the side and now they are in much need of the three points against Venezuela in Puerto Ordaz.
The good news for Uruguay is they will be able to count with the return of both Cristian "Cebolla" Rodriguez and inspirational captain Diego Lugano, who were suspended against Brazil. Sebastian Viera was at fault for Brazil's first two goals and the goalkeeper is likely to be replaced by Juan Castillo of Botafogo.
Diego Forlan, who with 32 goals finished as the top scorer of Spain's La Liga last season, was off form against Brazil and he will be hoping to find the back of the net in such a decisive game.
Venezuela, who claimed three valuable points in the altitude of La Paz, will be hoping to take advantage of Uruguay's delicate moment. La Vinotinto have what it takes to beat Uruguay, but will need to be at their very best after having suffered a 4-1 defeat to the Uruguayans in the 2007 Copa America.
Due to the fact that so much is at stake it is likely to be a very highly disputed encounter. Both teams will be forced to win the match because otherwise their World Cup hopes could come to an end.
Goal.com Prediction:
Venezuela 1-1 Uruguay

South American World Cup Qualifiers Table

Gregory Sica, Goal.com