In August 2010, Harold Mayne-Nicholls, the president of the ANFP and FFC, the governing bodies of Chilean football, was proud to announce a contract extension for the much-loved Marcelo Bielsa that would see him remain in his post as Chile manager until 2015.
The Argentine took the Chile job in August 2007, after yet another dismal performance in the Copa America and another failure to qualify for the World Cup. With stars such as Marcelo Salas and Ivan Zamorano in the twilight of their careers, Bielsa was faced with the immense task of restoring Chile's footballing fortunes and more than succeeded.
He guided the team to a historic 1-0 win over Argentina in 2010 World Cup qualifying and finished second in the South American qualifying group while playing some of the most exciting football on the continent. After a strong group stage performance and a tough, but respectable loss to a superior Brazil side in this summer's World Cup, it would seem like a no-brainer to keep Bielsa for another four years.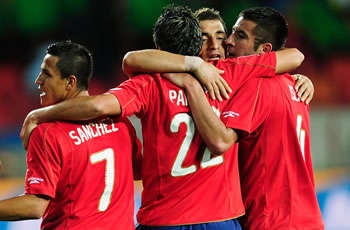 Just three months after agreeing to stay on, though, Bielsa will now resign and many Chile fans are devastated to see the man that brought them so much joy in the past three years leave. So, what exactly happened in those three months?
The simplest answer is to point to the outcome of today's federation elections, which saw Union Espanola president Jorge Segovia defeat incumbent Harold Mayne-Nicholls by 28 votes to 22 in order to win the presidency of the FFC and ANFP.
Bielsa held a press conference last night to confirm what the Chilean press had been speculating for weeks -- that there was no way that Bielsa could work with Segovia. "I cannot and will not work in conjunction with Mr. Segovia," Bielsa said. "It is impossible for me."
Bielsa, popular with the Chilean fans and widely considered to have been brought in as a long-term project by Mayne-Nicholls, cited philosophical differences with Segovia, giving as an example the case of Raul Estevez, an Argentine striker who played for Segovia's Union Espanola side, but found himself embroiled in a dispute with the manager and cast aside.
Estevez, who was suspended and forced to train with the youth teams, alleges that Segovia would not even talk to him regarding the situation and bypassed the authority of the coach in taking that decision, though it is unlikely Israel would have done much differently. Isarel would eventually resign in October 2010 after crashing out of the Copa Chile to second division Puerto Montt.
Bielsa said of the incident, "He [Segovia] didn't respect the coach's authority there and became more important than the sporting reality, so after that the coach left. I couldn't live with that."
Much of Segovia's support in the election came from the big clubs in Chilean football, with all first division sides receiving two votes and the second division sides receiving one. Mayne-Nicholls had favoured a more equal distribution of income to the smaller clubs in order to help keep them afloat, causing much consternation among the bigger clubs, Colo Colo, Universidad de Chile and Universidad Catolica in particular.
Bielsa came into play when he called up five players from Universidad de Chile for a friendly tour of the Middle East, forcing them to miss an important game in the run-in for the domestic season and resulting in an injury for one of the players. After a dispute with 'La U' coach Gerardo Pelusso, Bielsa expelled the remaining four players from the squad.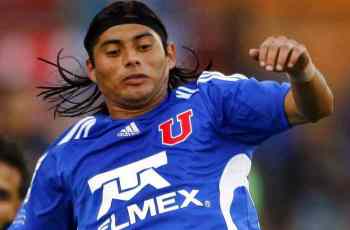 With speculation already mounting that Bielsa would not continue if Segovia was elected, the big clubs, feeling they were being given less attention than they deserved under the tenures of Mayne-Nicholls and Bielsa, making them easy targets for Segovia's campaign and fuelling Bielsa's worries that he would have less control of his project under a Segovia presidency.
With regards to Bielsa's successor, Segovia has emphasised this as his first priority. It is unclear whether or not Bielsa, who will still be under contract, will lead the team in its November 17 friendly against Uruguay, but Segovia said in his first press conference as president-elect that, "Bielsa excluded himself [from the job], but we are now contacting possible alternatives."
The final major point on which Bielsa found fault with Segovia's platform was the treatment of players, specifically Segovia's proposed implementation of a Mexican-style draft, which involves the club directors trading ownership of players with little to no input from the players or their representatives.
"I lived in Mexico, and if there is anything that denigrates the footballer, it is the draft, that is the exaltation of the worst," Bielsa explained, adding that there was no way he could work with someone who holds that kind of attitude towards players.
While whoever leads the Chilean team in writing the next chapter of its history clearly has an abundance of talent at their disposal with stars dispersed all over Europe and Latin America, the Bielsa episode highlights the political challenges that the game in Chile and indeed in many places of the world face. Even an outstanding coach is vulnerable to the political machinations of the game, especially one as strong-willed as Bielsa.
Simply put, when faced with the possibility of losing control of his project thanks to the politics of the ANFP, Bielsa chose to leave rather than to tarnish the three years of hard work he put in. It is a noble move, and he will be dearly remembered by Chilean fans for reviving their country's diminishing footballing fortunes, but the question now is, were the three years of work all for naught?