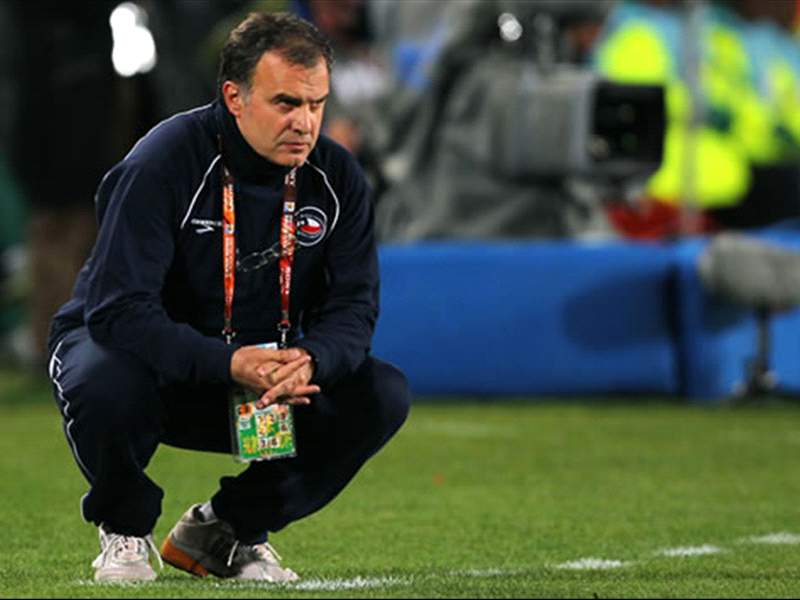 Chile coach Marcelo Bielsa will renew his contract with the Andean nation this evening, signing a deal to manage the Roja until 2015, according to reports.

A source from the ANFP governing body claims that the Argentine met with federation president Harold Mayne-Nicholls this morning, where a deal in principle was agreed to keep 'El Loco' in Chile for five more years, according to La Nacion.

The ANFP source also declared that only the paperwork remained to be finalised, and that an official declaration would be made at 6pm local time on Monday.

Under the new agreement Bielsa would also take on responsibility for the Under 20s, and would be on the bench for the senior side in the Copa America next year, qualifying for the 2014 Brazil Word Cup and the Copa America that would follow the year after.

Interestingly Bielsa will also have a clause, which allows him to terminate the agreement if Mayne-Nicholls is not re-elected as president in elections next year, in order to prevent a conflict of interest with whoever may assume leadership of the ANFP.