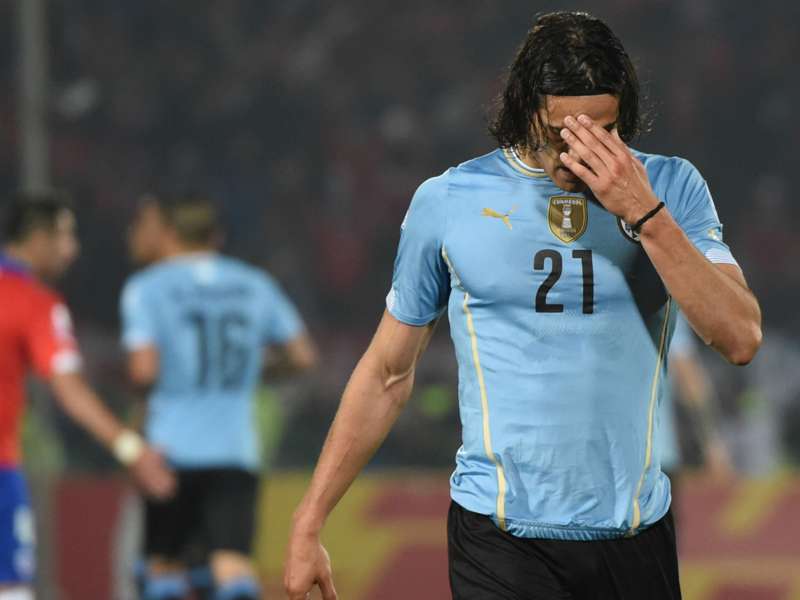 Uruguay striker Edinson Cavani has spoken of his heartache for all concerned after his father was involved in a traffic incident which took the life of a teenager.
Cavani's father, Luis, was arrested in Uruguay on Monday after colliding with a 19-year-old motorcyclist who later passed away.
The PSG star, who was sent off as Uruguay exited this month's Copa America to hosts Chile on Wednesday, has since returned home to be with his family.
"We know that everything is very delicate at the moment, but I feel terrible for all that has happened. From the bottom of my heart, I hope that the families can meet and sort everything out like human beings," Cavani is quoted as saying by El Pais.
"We are all aware that it was an accident, a mistake, and we have to make up for that in some way. It's how things go. That's life."
"It is very difficult, we are all very sad about everything that happened.
"We are aware that both families are going through things… We have to somehow move forward."
Luis has been detained pending trial and transferred to Centre No 19 of the National Institute of Rehabilitation in Canitas, a minimum security facility that currently has around 83 inmates, according to local sources.