By Miroslav Hasan in Bratislava
Marek Hamsik
is sure
Napoli
can put their recent disappointing results behind them when they take on
Wolfsburg
in the Europa League on Thursday. He is hoping to play a key role himself after spending more time than usual on the bench as a consequence of coach
Rafael Benitez
's squad rotation.
"We play many games so a large squad is required," said Hamsik of Benitez's policy, which means plenty of changes to the Napoli starting line-up.
"The manager told us up front that he would rotate all players. It wouldn't even work without rotation. We take it as a fact.
"The manager has tremendous experience, more than anyone at the club. He knows how it feels to win the biggest European club competitions. The team respects him without any reservations and his experience helps us. We are all pros who want to win and we are fully motivated."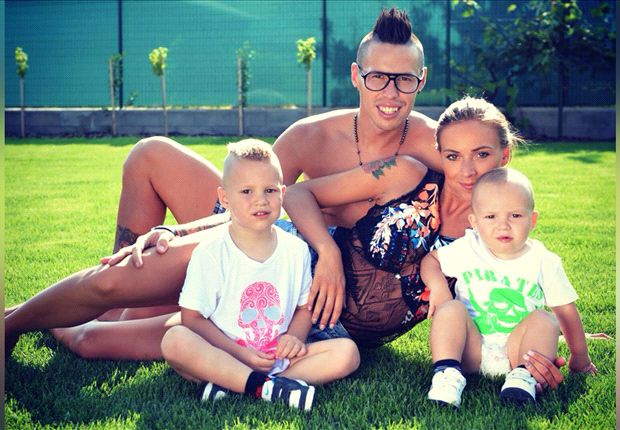 Hamsik at home | The Napoli star spoke after being named Slovakia's player of the year
The 27-year-old attacking midfielder is one of Napoli's most popular and exciting players. The fans call him
Marekiaro
, after the Neapolitan beauty spot Marechiaro.
Last year, Hamsik won the Coppa Italia and the Super Cup with Napoli, and he is enjoying great success with the Slovakia national team, who are on course to reach the Euro 2016 finals after winning five qualifiers out of five.
His recent appearance in Slovakia's friendly victory against their neighbours, Czech Republic, was the 500th of his professional career. For Napoli Hamsik has scored 10 goals this season, including one in each of their two games against the champions from his homeland, Slovan Bratislava.
Hamsik spoke to Goal at his family home in Slovakia after picking up his nation's footballer of the year award for a fourth time. "I appreciate it greatly and I hold the award in high regard," he said.
"We all know football is a team sport and if it wasn't for my teammates from the national team and Napoli I wouldn't have won. I'd like to thank everyone: my parents, my wife and my beautiful children."
Until the last couple of weeks Napoli had something to play for in three competitions – in the Europa League, the Coppa Italia, and the race for a Champions League spot in Serie A. Their form has dipped and the Europa League appears to be their last chance at success this season now.
"It's not easy to fight on three different fronts," said Hamsik.
"Our aim now is to win the Europa League. After getting knocked out of the Champions League playoffs by Athletic Bilbao I said that there was no other way. Napoli are a club with the highest ambitions. We want to succeed – the players, the management and the fans.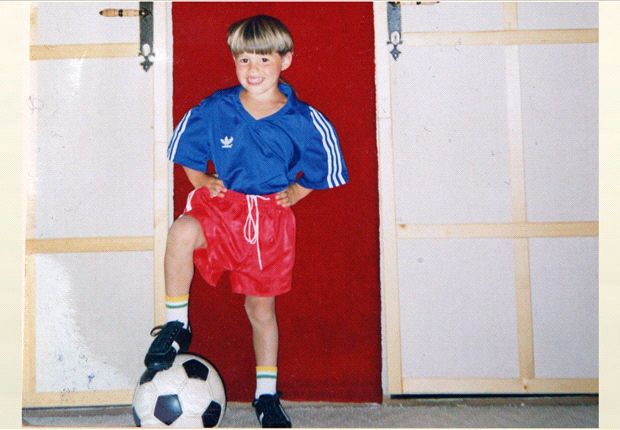 Early days | Hamsik grew up in Banska Bystrica and joined Slovan Bratislava at age 15
"Wolfsburg is one of the toughest teams we could have drawn. The Germans are the world champions and Wolfsburg are second in the Bundesliga. They recently beat Bayern Munich, and in the Europa League they knocked out Inter in the round of 16. Wolfsburg have great players, and it's going to be very difficult.
"But we have a very strong squad and we've proven on numerous occasions that we are capable of winning important matches.
"The home ground advantage is an important factor for us [in the first leg]. We were able to overcome Dynamo Moscow 3-1 at home and lay the foundation of our qualification for the quarter-finals.
"Lifting those trophies last season was amazing. Now we are really looking forward to these matches and hoping we'll have a reason to celebrate again afterwards.
"There are good and bad periods in football. We are hoping that we are on the verge of a positive one right now."