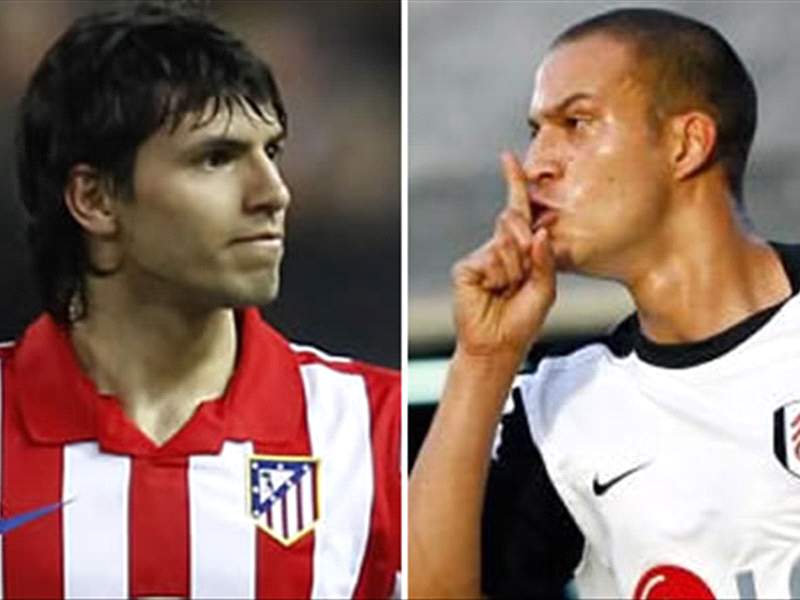 Goal.com's global team of international editors looks ahead to the Europa League final, offering predictions from around the world...
It is perhaps unusual to see two mid-table sides contest a European final, yet nobody would say that Atleti and (especially) Fulham don't deserve their moment in the sun. Both have pulled off shocks to be here and will regard this game as one in which they have nothing to lose. Thus I expect it to be an open affair, but for me the Spaniards have a bit more attacking firepower and though they are prone to errors they will make that tell in extra time.
Atletico Madrid 2-1 Fulham (AET)
Ewan Macdonald, Goal.com International
This is time for Aguero to book his first team place at the World Cup, and he has to be the winner. This also applies to Forlan, and Simao is under competition from Nani...so Atletico have more than one reason to win and have proven they can hurt any opponents when they concentrate. They have beaten Barcelona and Liverpool and can do it again on Wednesday.
Atletico Madrid 2-1 Fulham
Mohammed Awaad, Goal.com Arabic


Although this is not the biggest match-up, both teams did special things to be in Hamburg. The frontline of Atletico will be dangerous, but Fulham have proven already that they can handle big attackers. So, with the support of thousands of Fulham fans, they can do something crazy.
Atletico Madrid 1-2 Fulham
Wout Stravers, Goal.com Netherlands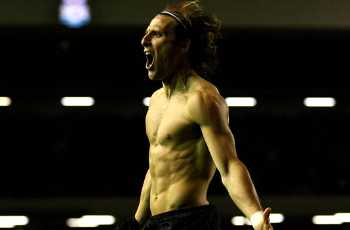 It's a final which nobody expected. Fulham are the suprise of the season, who slapped Juve and HSV in their faces. They're on a high and have nothing to lose. It's maybe their biggest game ever, so the English fighters will be motivated. But maybe Atletico are much more experienced, cooler, more clever, and this could make the difference in the end. But who knows? It wouldn't be the first Fulham sensation this season...
Atletico Madrid 2-1 Fulham
Francois Duchateau, Goal.com Germany

Fulham and Atletico Madrid are two unpredictable teams. If you look at the rosters you would put money on the Spanish team. Fulham has proven to be a very well organised team and I think that it will be an entertaining match. Fulham have chalked up some incredible results but I am not sure they can do it again. They also lost 4-0 on the last day of the Premier League season. Atletico Madrid have more strength up front with Forlan and Aguero, so I bet on the Spanish team.
Atletico Madrid 3-1 Fulham
Alexandre Walraevens, Goal.com France
If you'd have told Roy Hodgson that he'd be leading Fulham into a Europa League final back in 2008, he'd have probably laughed at you. It really is a fairytale story to have seen the Cottagers, who just two years ago survived relegation by the skin of their teeth, reach their first European final. Having already beaten some tough opponents en route to Hamburg, Atletico should know they simply can't underestimate Fulham, but having already knocked out Liverpool, Atleti should be full of confidence and thus I'm tipping them to edge it on the night.
Atletico Madrid 2-1 Fulham
Steven Darwin, Goal.com UK
Fulham have had a remarkable season, and you only need to look at the teams they have toppled to reach this point to see how far they've come. Meanwhile, everyone in the UK is well aware of Diego Forlan and Atletico Madrid, who, while disappointing domestically, are a team that has enjoyed Champions League football in recent years. If Bobby Zamora misses out through injury Fulham may struggle, and on a one-off occasion, I would expect Atleti to shade it - just.
Atletico Madrid 2-1 Fulham
Jamie Dunn, Goal.com UK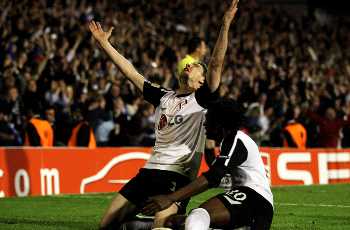 This should be a great match to watch. Styles make fights as they say, and this is a stylistic match that should produce some great football. Fulham like to play with the ball on the ground, but they stick to the defensive mindset above all. Atletico love to attack and have great skill on the ball. I think the Spaniards are the better side, especially considering the health issues of Damien Duff and Bobby Zamora, but Fulham are extremely hard to break down and it will be a tight match.
Atletico Madrid 2-1 Fulham
Allen Ramsey, Goal.com USA

In Roy Hodgson, Fulham have an able tactician and a great manager who has churned out the maximum from an otherwise average squad. In the games against Juventus and Hamburg they were the underdogs who excelled and showed that they truly deserve to be where they are. However, I do believe that Atletico have that extra fire power up front in players like Reyes, Forlan and Aguero, which will prove to be the difference.
Atletico Madrid 2-1 Fulham
Rahul Bali, Goal.com India
Atletico Madrid are a very strange team, but historically a great one. It's poignant that the worse the team seems to get, the more fans follow the club. There is a historical debt owed to these people - it's been more than 10 years since Atleti won anything - and now's the time to pay it back. Sergio Aguero and Diego Forlan are the two 'cracks' that must overcome the resistance of Fulham. The Londoners are no slouches, but the team that eliminated Valencia and Liverpool will prove to Europe that they are once again a great club.
Atletico Madrid 3-1 Fulham
Ivar Matusevich, Goal.com SpainBecome a fan of Goal.com International on Facebook! Just click onto Facebook.com/Goal to join the beautiful game's leading fan community...