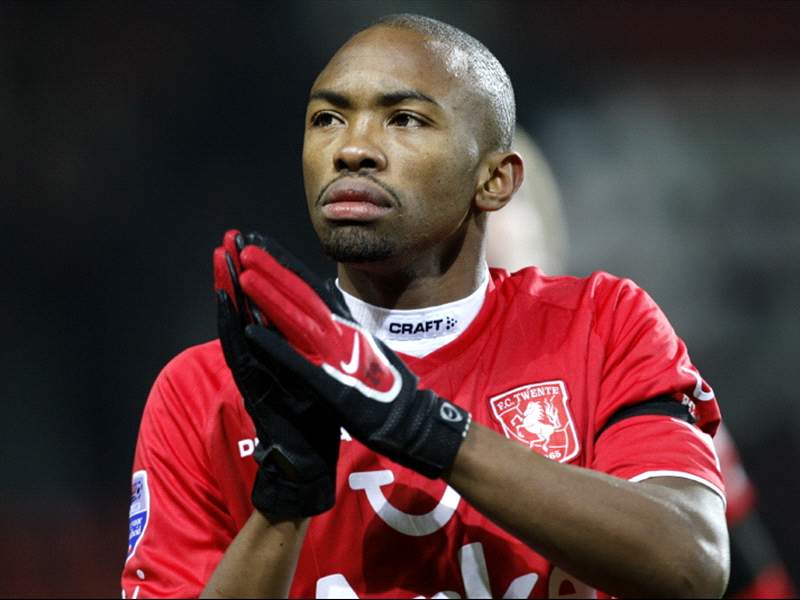 The Bafana Bafana striker was on trial at Leicester City recently and impressed their coach Sven-Göran Eriksson. However, the deal now hinges on whether Leicester actually have a place in the team for Parker after Eriksson admitted in one of his recent interviews that "I am not sure [Parker] will improve the starting eleven, but might make the bench better".

However, the 24-year-old feels he can make a lasting impression if given an opportunity by the 'The Foxes'.

"I am very keen on moving to Leicester and I mean they have high ambitions. They want to get Yakubu from Everton so they are serious about winning promotion to the Premier League. I know I can do well given a chance there," Parker said to Kickoff.com.

Parker, though, admits he is still in the dark as to whether the deal will materialise.

"I don't know what's happening now (with the deal), but I think it will go through. What I know is that the two teams have agreed a fee and we are now waiting for Twente to make the final decision but I haven't heard anything yet, but my manager (Mike Makaab) says we must wait on Leicester while we look at other possibilities," he said.

Despite this, Parker certainly wants out of Twente for the sake of his international career.

"I want to go for the sake of game time. I want to be ready when I come to play for the national team but that's not possible if you are not playing at club level. I have to fight to keep my place in the team, because I want to be there in the next Afcon and I want to be in Brazil for the World Cup in 2014.

"I don't want to lose my position in the national team," Parker confessed.

"There are other strikers coming through like Davide Somma and so on, so for me to keep my place in the Bafana team I have to be playing at club level and I'm not playing at FC Twente, that's why I want to go… if I don't play I will lose my sharpness and one disappointing game and I don't get called up to the national team.

"I can't afford to miss out on playing for my country because I'm not playing for my club. But I'm positive and I know something will happen before the end of January," Parker concluded.

Makaab couldn't be reached for comment to shed light on Leicester's intentions regarding Parker.