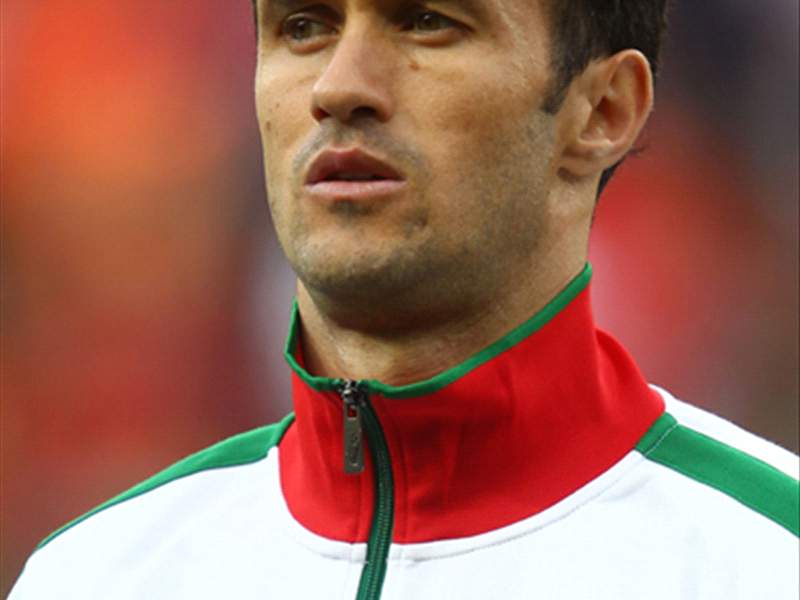 Real Madrid
defender
Ricardo Carvalho
has answered criticism from
Portugal
head coach Paulo Bento by questioning the 42-year-old's motivation for the job.
Carvalho walked out of Portugal's training camp on Wednesday lunchtime after learning he would not be a starter in Friday's Euro 2012 qualifier against Cyprus.
In the press conference which preceded the game, Bento labelled Carvalho 'a deserter' and said the 33-year-old had turned his back on the team and the country itself.
The Real Madrid stopper has now criticised Bento's choice of words, telling
RTP
: "It is military language to call me a deserter. With the same kind of language, I could call him a mercenary.
"When you go to war in exchange for money, and not for passion and love for the country, you are a mercenary.
"I am in the national team for love and passion. The coach is in the national team because they pay him to be the coach. It saddens me, because, despite what happened, I think I did not deserve this."
Carvalho, who announced his retirement from international football on Wednesday, confirmed that he abandoned Portugal's camp on learning that Madrid team-mate Pepe would push him to a substitute role in the contest against Cyprus.
"I had trained well and I felt it was an injustice. My team-mate had not done all the trainings and he went directly to the tactical training," he explained.
"This is nothing against Pepe, with whom I have played several times, but against the coach."
Bento stressed that Carvalho will never play again for Portugal as long as he is in charge, but the defender has refused to rule out a return to the national team.
"If one day, they want to count on me, or if they feel I can be useful again, they just have to call me, I will be available," he said.
No Madrid suspension
According to Article
74 of Uefa's disciplinary regulations, Carvalho could be handed a Champions League ban of up to three months if the Portuguese Football Federation decides to report the case to the body for European football.

However, the Portugal head coach has knocked down that scenario and stated he is looking to put this incident behind him.

"I will not ask the Federation for any statement to Uefa, nor for any request for a suspension. I just want him to follow his path and me to follow my own," Bento told Marca.