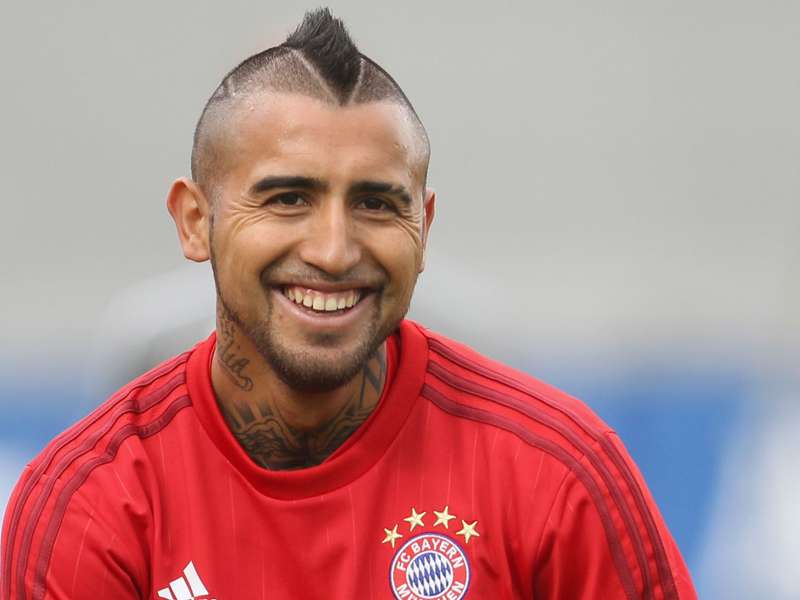 New Bayern Munich signings Arturo Vidal and Douglas Costa have been keen to show off their skills in training - by nutmegging each other.
It was the Brazilian forward who had the best of his Chilean team-mate, managing to nutmeg Vidal with a slick pass.
The former Juventus midfielder then tried to counter with a "panna" of his own, but Costa showed very quick reflexes to avoid a similar humiliation...
addResponsivePlayer('1wn75vfostk4e1313yu1kkgfaz', 'zy559g9k6luj1lisdduwyti43', '13yk3n3o87l0b1qwckxad16bjp', 'perf1wn75vfostk4e1313yu1kkgfaz-13yk3n3o87l0b1qwckxad16bjp', 'eplayer40', {age:1429631048000});