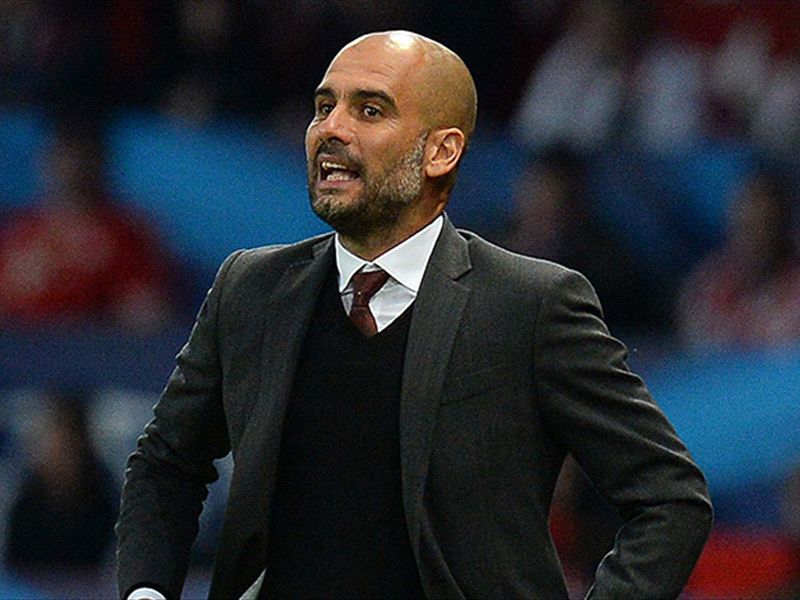 Bayern Munich
coach
Pep Guardiola
says he is keen to stay at the club in response to questions about his future following
Manchester United
's sacking of David Moyes.
The Spaniard only arrived in Germany in June of last year but has already been linked with a shock switch to Old Trafford after the Red Devils confirmed the Scot's exit on Tuesday.
However, speaking at a press conference ahead of Bayern's Champions League semi-final first leg against Real Madrid the former Barcelona coach says he still has work to do in Munich and does not want to leave.
"I'm at Bayern and I signed for three years. I feel that we can still improve," he told reporters.
"I changed my Catalan culture for German and that wasn't easy. And I need time. I still have a job to do, I'm comfortable here and people respect my work. I want to stay here."
Bayern's press officer subsequently added: "Tell the people in England, no chance!"
Guardiola joins Jurgen Klopp in ruling himself out of the running after the
Borussia Dortmund coach insisted he wanted to stay in Dortmund
and that his bond with the club was "not breakable".
Goal
understands
Louis van Gaal is "very keen" to replace Moyes as Manchester United
manager with Ryan Giggs having been appointed as interim coach until a permanent replacement is found.