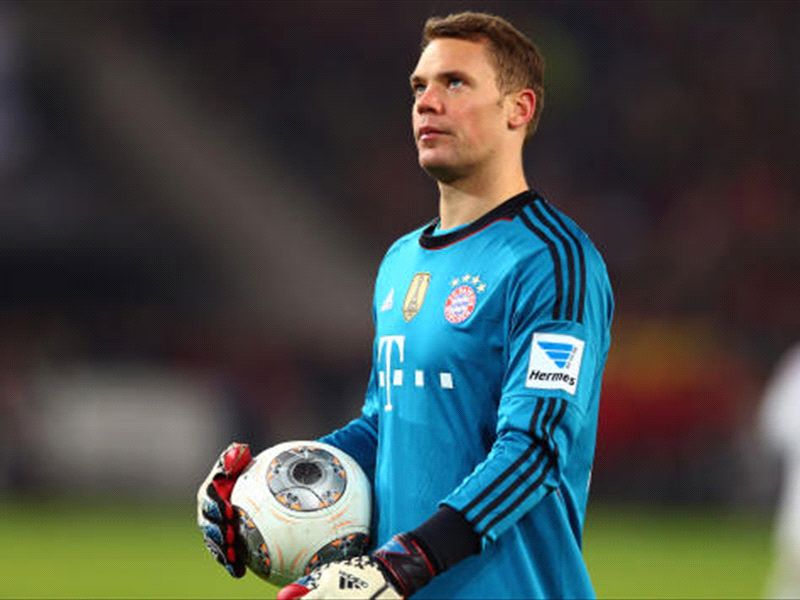 Bayern Munich
goalkeeper
Manuel Neuer
was withdrawn at half-time of his side's Bundesliga match with
Borussia Dortmund
, with the club confirming the Germany international had been replaced because of a calf injury.
The shot stopper played all of the first half as his side went 1-0 down to their rivals on Saturday but didn't emerge for the restart, having been replaced by 20-year-old Lukas Raeder.
Neuer's absence was felt from the early stages of the second period as his young replacement conceded twice in the first 12 minutes, being caught in a poor position from Marco Reus and then seeing Jonas Hofmann smashing over him and into the back of the net shortly afterwards.
The injury could become a real problem for Pep Guardiola as they prepare to meet Real Madrid on April 23 in the semi-final of the Champions League and Kaiserslautern in the DFB-Pokal on Wednesday April 16. Bayern's second choice goalkeeper Tom Starke has been ruled out for the remainder of the season after tearing a
ligament in his right elbow.