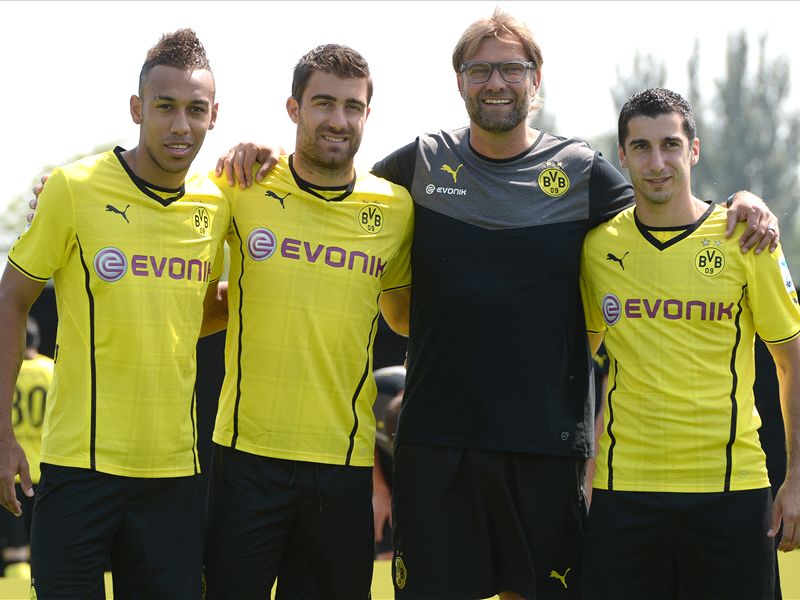 Borussia Dortmund coach Jurgen Klopp believes his side are less creative than last season, but is hopeful that things will go smoother for them in attack once their new signings have adapted to life at BVB.

The Bundesliga giants brought in Pierre-Emerick Aubameyang and Henrikh Mkhitaryan this summer to replace the departed Mario Gotze, but Klopp feels his attack is not at the same level as in previous years just yet, despite thrashing Augsburg 4-0 in their league opener and a 2-1 win over Eintracht Braunschweig a week later.

"It's not unusual to struggle a bit in attack at the beginning of the season. We have been more creative in the past," Klopp told reporters.

The BVB coach then went on to discuss Friday's clash against Werder Bremen and warned his men that their next opponents will be brimming with confidence following their good start to the season, although he feels they were quite fortunate to win their opening two games.

"I think Bremen know that their first two wins against Eintracht Braunschweig and Augsburg were quite lucky," Klopp said.

"Braunschweig could have drawn, Augsburg had a lot of possession and a lot of chances but Bremen were patient and fought very well.

"I didn't even realise until listening to an interview with [Bremen midfielder] Zlatko Junuzovic, saying it was their first win since February.

"And that's how it must have felt for them. It gives them a boost for the week and they should be more confident."

Dortmund host Bremen at the Signal Iduna Park on Friday at 20:30CET.