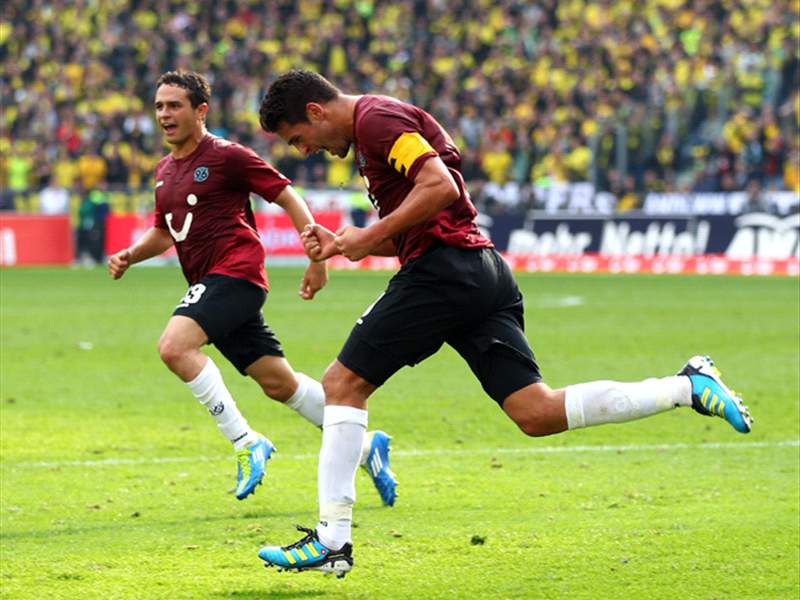 Hannover
midfielder
Manuel Schmiedebach
is delighted to have caught the eye of Bundesliga champions
Borussia Dortmund
.
The 22-year-old's performances for Hannover have won him many admirers, and with his contract expiring at the end of the season, his future is very much up in the air.
"I don't know what will happen yet. I may well extend my contract, but I might leave. Dortmund is very tempting, he told
Deutsche Welle.
"What player wouldn't like to play there?
"On the other hand, Hannover are doing very well, last year we had a very good season and this year we are on a similar path," he stated.
Meanwhile, Schmiedebach, who is eligible for a host of nations at international level, has said that he would prefer to play for Venezuela.
"People realise that I have different roots, but for me it is difficult to define my nationality. It is very likely that I'll play for Venezuela. When the time comes, they will contact those responsible. I am willing to wear the burgundy and represent my second home."