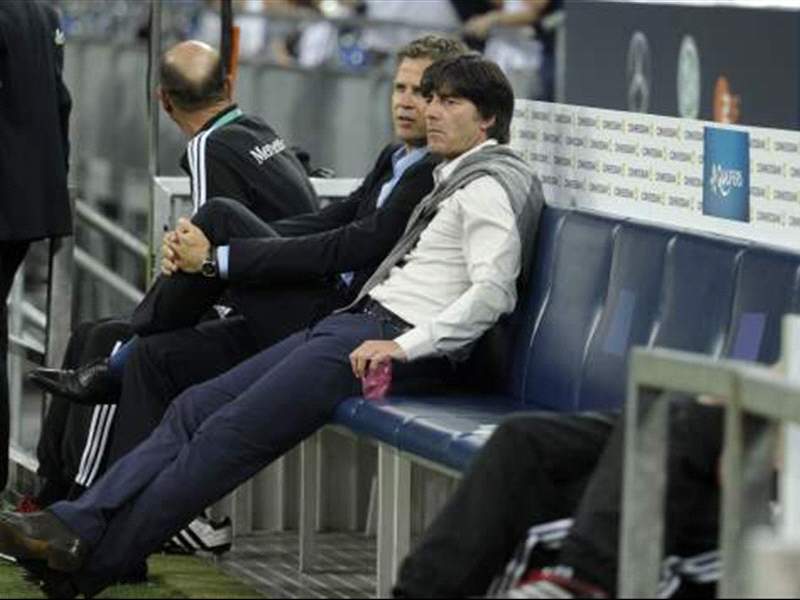 Germany
coach
Joachim Low
has declared a permanent tactical change for his team, which will put an increased emphasis on attack as
Euro 2012
approaches.
The trainer has decided that a switch from 4-2-3-1 to 4-1-4-1 is the best course of action, having experimented with the latter to success in recent wins against Austria and Brazil.
"This is the next step for the team," Low told
Bild
. "It is no longer enough to operate with two players in front of the defence, because then we would have six defensive players. This is too much."

Low clarified that Bastian Schweinsteiger will remain his midfield anchor, meaning that Real Madrid star Sami Khedira, who was used in a freer defensive role at the 2010 World Cup, will face stiff competition from the likes of Toni Kroos and Mario Gotze.

"Bastian is the regulatory hand in front of the defence, he plays behind Mesut Ozil," the coach added.

At a press conference last week, Low confirmed that his interpretation of a 4-1-4-1 involves three different types of player in the centre, rather than two anchors or two playmakers.

In his team's 3-2 victory over Brazi in August, Low used Schweinsteiger and Mario Gotze at opposite depths in the midfield, with Toni Kroos slightly behind the Dortmund man in a 'box to box' role. More recently, Kroos and Schweinsteiger were used in similar roles as before, with Mesut Ozil in the forward-most position in a 6-2 win against Austria.

As Germany take on Poland on Tuesday night, Low is set to make two changes to his central midfield trio, having dismissed Schweinsteiger and Ozil from his squad.