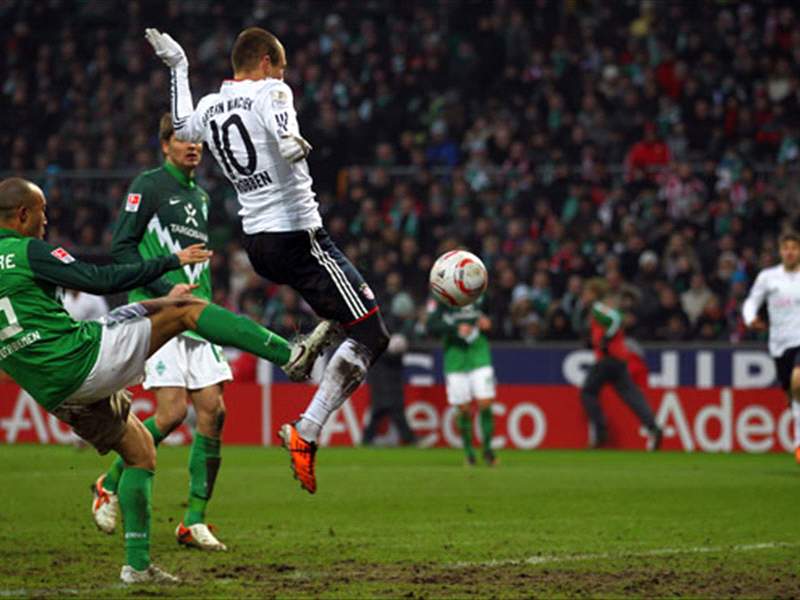 Bayern Munich's 3-1 deconstruction of Werder Bremen was marred by controversy, as Arjen Robben appeared to strike team-mate Thomas Mueller after the whistle.

Robben blasted a late free-kick well wide and Mueller made his opinion of the kick clear with his body language, gesturing in disbelief at Robben's wayward effort.

The Flying Dutchman clearly didn't approve of Mueller's criticisms, grabbing him by the neck, before appearing to throw a fist at Mueller's face.

Bild.de reports that Mueller was unavailable for comment, but Robben made his case in no uncertain terms.

"That is not respectful," he claimed. "It is better if one discusses. But one should not gesture with their hands. "

This incident clearly points toward tension in the Bayern camp, and their challlenge to climb the Bundesliga standings will only become more difficult with these issues.