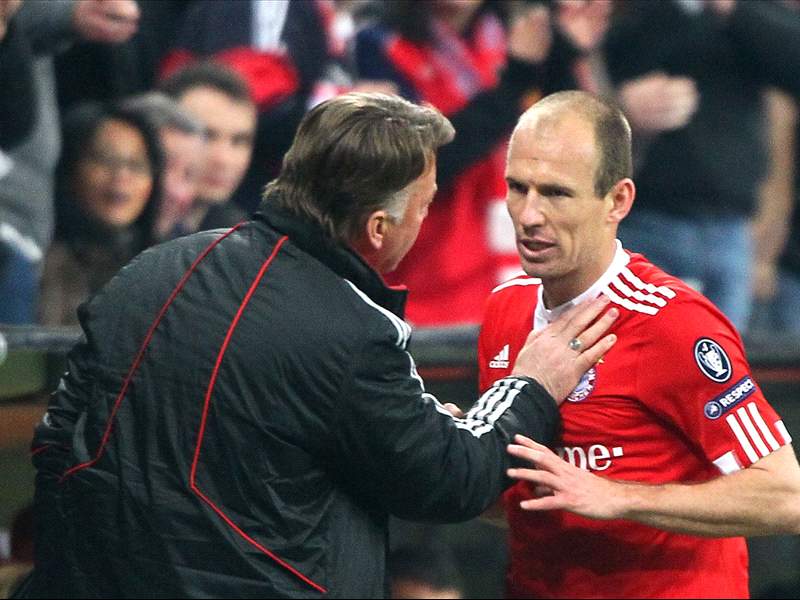 Arjen Robben made his comeback for Bayern Munich against Al Wakrah on Saturday which resulted in a 4-0 victory for the current Bundesliga champions.
Louis Van Gaal was pleased with the return of the Dutch winger and praised him by putting him on the same level as Lionel Messi and Cristiano Ronaldo.
"Robben is very important player for us… as important as Messi is for Barcelona and Cristiano Ronaldo for Real Madrid," said Van Gaal.
With Bayern being 14 points behind league leaders Borussia Dortmund, the Dutch manager admitted that their chances of defending their title are more or less over.
"Our ambition is to get to the second place in the league and go as far as possible in the Champions League, reach the finals… maybe we can even win it," stated the 59 year old.
The former Barcelona manager explained the reason for coming to Qatar during the winter break and putting his side under a strenuous schedule of twin training sessions a day.
"First of all, it's because of the climate. Also to train the team together and prepare for the season as in the beginning we couldn't," he reasoned.
With Qatar winning the bid to host the 2022 World Cup, Van Gaal gave his thumbs up for the facilities but had his doubts as to whether the stadiums would get filled up.
"I do think that the facilities are good. But the climate in summer and no crowds? 2022 is 11 years from now and so we will have to wait and see," said Van Gaal.
Having signed Luis Gustavo from Hoffenheim, Van Gaal ruled out the possibility of his side spending any more in the current transfer window.
"I think the squad we have, that's enough," he said assuredly.