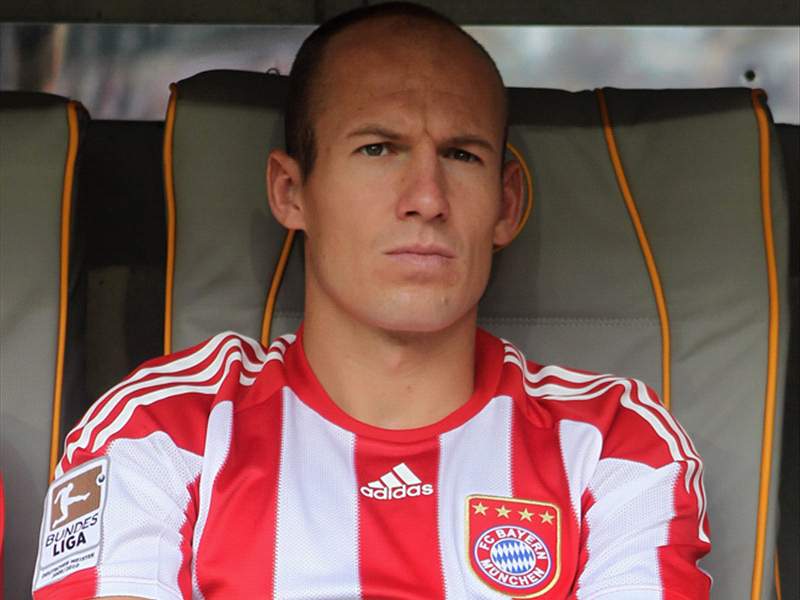 The ongoing dispute between
Bayern Munich
and the
Dutch FA
(KNVB) over
Arjen Robben's
hamstring injury has finally come to a close, with the two sides pledging to settle the matter in a friendly match.
The Dutch winger returned from the World Cup with a five-centimetre tear in his hamstring, prompting Bayern, who pay his wages, to demand monetary compensation.
The KNVB have refused to pay Robben's wages for the fall campaign, which he has missed in full. However, the two sides have finally reached an agreement to play a friendly match.
"The Dutch want to resolve the situation. We've suffered sporting and financial damages," Bayern president Karl-Heinz Rummenigge told German newspaper
Muenchner Merkur
.
"The solution is a match between the Netherlands and Bayern which will enable us to cover our losses. The two sides are in agreement with this solution."
An exact date for the match has yet to be decided.