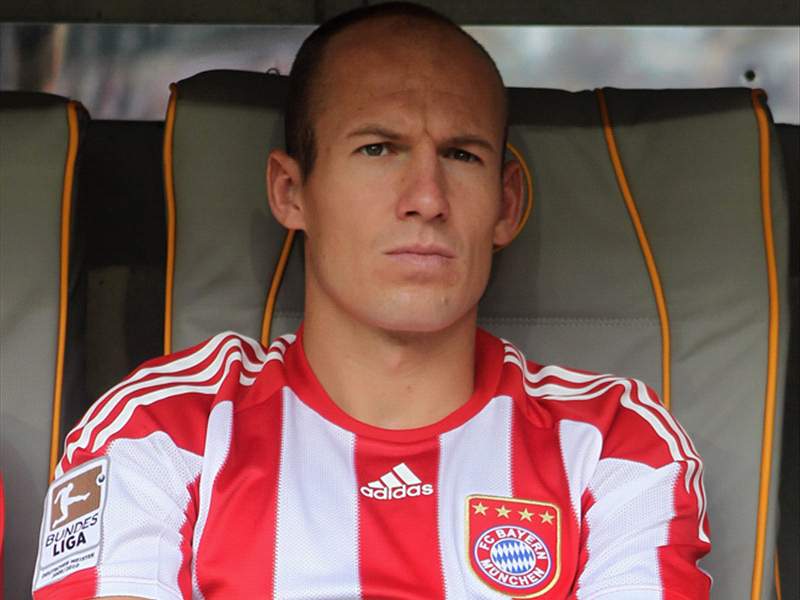 Arjen Robben
put in some stellar performances for
Netherlands
at the 2010 World Cup before returning to
Bayern Munich
with a serious hamstring injury at the beginning of the season. The winger's injury has been one of the most discussed subjects in the footballing world in the past couple of months.
"I've noticed that there are a lot of people out there who supposedly know every little detail about my injury. So many things have been said that it was hard for me to keep up with it at one point," said Robben to
Radio538
.
"It's taking a very long time for me to make my comeback, but we knew that when we started my recovery process. Everything's going according to our schedule. The plan is for me to resume squad training after the winter break. The five-centimetre hole is no longer there.
"I just started running exercises and I'm rather busy at the moment. The injury is hardly causing me any problems and it doesn't really hurt. It never did and that's quite strange considering the situation.
"It's a difficult situation for me. The injury doesn't trouble me and I want to go out there to play football. Unfortunately, that's not possible and that's really tough.
"I had an amazing campaign last season and I'm really sad that I've to miss the first half of this term."