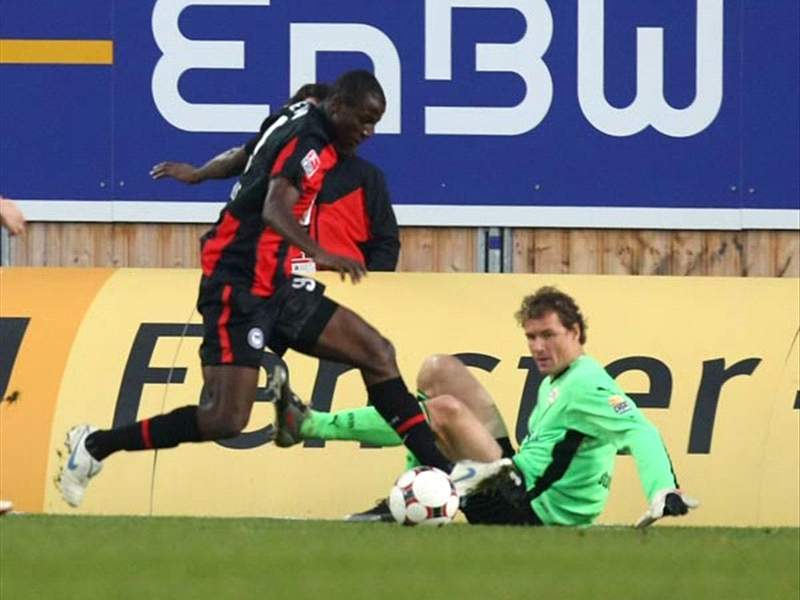 Stuttgart
goalkeeper Jens Lehmann finds himself under fire again after the controversial shot stopper was involved in a number of incidents at the Schwaben last week.
The former Arsenal gloveman started the week with an interview in
Sky
in which he heavily criticised the club's decision to part company with head coach Markus Babbel.
The Stuttgart board members were far from happy with Lehmann's outburst and opted to fine the 40-year-old for his behaviour. Lehmann refused to accept the fine though and asked the club to revise it's decision.
The veteran keeper then took a toilet break during the Champions League game against Unirea Urziceni. Lehmann disappeared behind an advertising hoarding during the match, but TV cameras caught him taking the comfort break.
Things then went from bad to worse in Sunday's Bundesliga game against Mainz. Stuttgart we leading 1-0 and appeared to be on the way to their first league victory since week seven.
However, Lehmann lost his temper and stamped on Mainz attacker Aristide Bance after collecting a cross. The referee spotted the incident and decided to send Lehmann off and award Mainz a spot kick, which was converted by Eugen Polanski.
And according to
Sky
, things didn't end there. The shot stopper stole the glasses of a fan after the game and intended to travel home by taxi instead of taking the team bus, until he spotted a camera following him.
It's not yet sure what kind of punishment Stuttgart will hand the goalie, but it appears very unlikely that his behaviour will go sanctioned.
Stefan Coerts, Goal.com