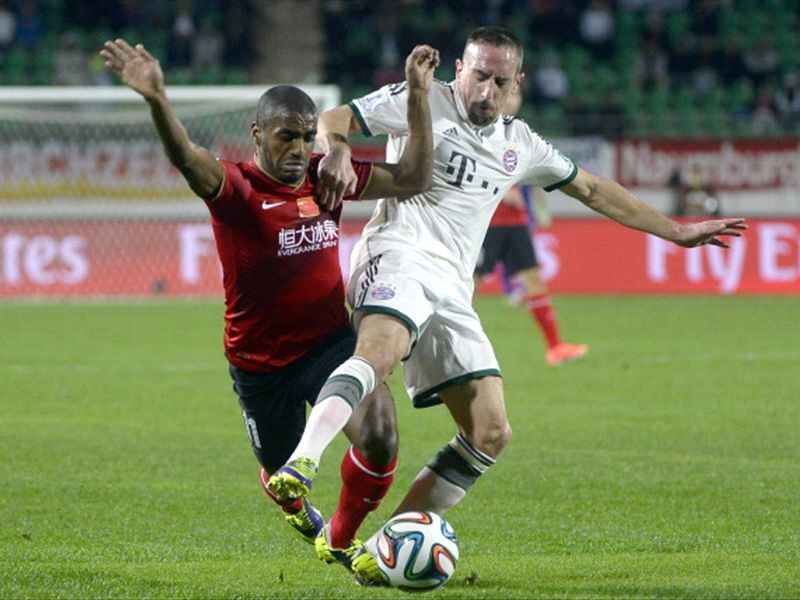 Bayern Munich
star
Franck Ribery
believes his career as a professional footballer has helped to save him from poverty and unemployment.
The Frenchman grew up in difficult circumstances in Boulogne-sur-Mer in a low-income suburb of the city, before the opportunity to join the Lille academy and then the Boulogne senior side offered him an escape route into football.
Ribery has gone on to enjoy a stellar career as arguably one of France's greatest modern players, but the 30-year-old insists he will never forget a past which helped to shame him as a professional.
"I come from the ghetto, from nothing. I have been through it all," Ribery was quoted as saying by
Sport Bild
.
"Where I come from, people are very poor and I would have been poor as well now if it weren't for football. And I would probably be unemployed as well, like so many other people in the area.
"Whenever I go shopping, I always remind myself of how good things are now. You can't forget your past.
"It only makes you stronger when you have been through difficult situations and are now successful here at Bayern. It has turned me into a fighter. These difficult moments have formed my character."
Ribery moved on from Boulogne to wear the jerseys of Ales, Stade Brestois, Metz, Galatasaray and Olympique de Marseille before joining Bayern in the summer of 2007.
He has since developed into one of the best players in the world and is one of the three remaining candidates to win the 2013 Fifa Ballon d'Or alongside Lionel Messi and Cristiano Ronaldo.