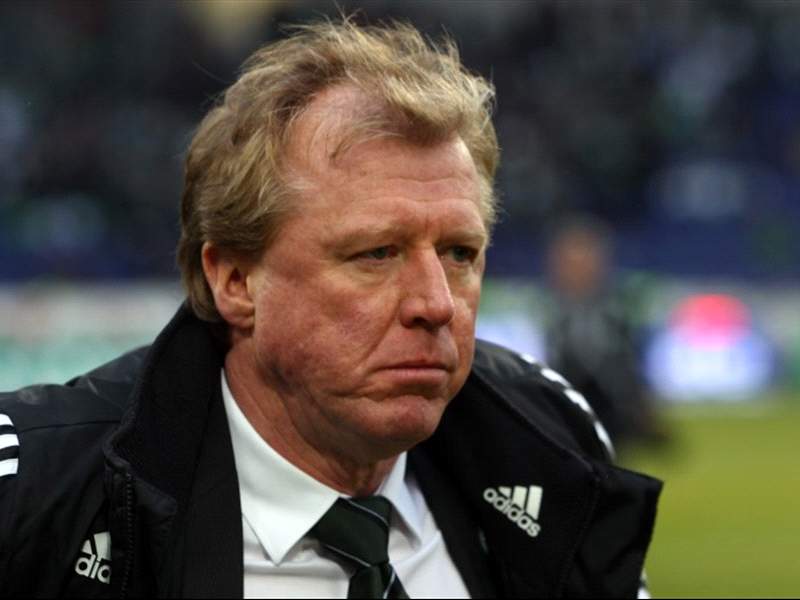 Wolfsburg
director Dieter Hoeness has confirmed the Bundesliga club have sacked coach
Steve McClaren
with immediate effect.
Die Wolfe
have had a very poor 2010-11 season under the guidance of the English tactician, collecting just 23 points from 21 matches and hovering just above the relegation zone.
"We were not convinced we could continue a stable collaboration with Steve McClaren until the end of the season," read a statement by Hoeness on the club's official website,
vfl-wofsburg.de
.
"Following the recent negative results and still under the impression of our poor first half of the season, we cannot underestimate our situation in the standings. Being only one point clear of the relegation zone, we are alarmed. We must distance ourselves from the relegation places as soon as possible."
McClaren At Wolfsburg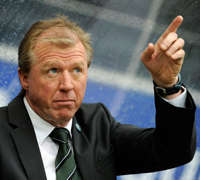 Record: 6 W, 5 D, 10 L

Appointed: May 11, 2010
Sacked: February 7, 2011
Francisco Javier Garcia Sanz, Chairman of the Supervisory Board of VFL Wolfsburg, revealed that the needed to move in a different direction.
"We did not see any other alternative," he stated. "Of course we all want to see continuity, especially in the coaching position. However, just as Dieter Hoeness said we have waited a long time to take the decision."
After failing to lead England to qualification for Euro 2008, McClaren rebuilt his reputation by winning the Eredivisie with FC Twente in the 2009-10 campaign, but his stint at Wolfsburg proved to be a major disappointment.
Assistant coach Pierre Littbarski is now in charge of the team and will administer his first training session on Tuesday.