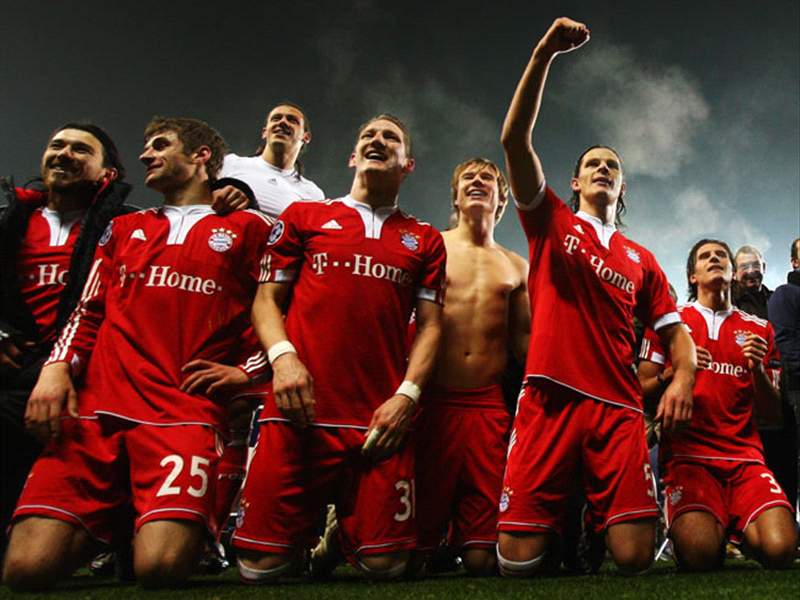 Friday
(all times local)
20:30 Hertha Berlin – Bayer Leverkusen
Saturday
15:30 Borussia M'gladbach – Hannover
15:30 Nuernberg – Hamburg
15:30 Freiburg – Koeln
15:30 Hoffenheim – Eintracht Frankfurt
15:30 Bochum – Bayern Munich
18:30 Werder Bremen – Schalke
Sunday
15:30 Mainz – Stuttgart
17:30 Wolfsburg – Borussia Dortmund
Hertha Berlin – Bayer Leverkusen

Last week's performance against Schalke was more of the same for Hertha. The capital club are dead last, and sit seven points behind Nuernberg. Their performance has improved in recent weeks, and despite their domestic form, Hertha might advance from the Europa League group stage. Leverkusen will always be difficult opponents, but given their recent stumbles, a point is certainly not out of the question.
A scoreless draw was all that Leverkusen could manage in last week's match with Hannover. The league leaders were far from poor, but failed to put enough pressure on the Hannover goal and had to settle for a draw. Hertha will surely be defensive, and a sharp offensive performance will be necessary, lest Leverkusen allow their lead to decrease further.
Borussia M'gladbach – Hannover

M'gladbach's five-match unbeaten streak came to a halt following last week's 2-1 loss to Bayern Munich. It has been a season of streaks for die Fohlen, but in the wake of their recent result, they will attempt to break the trend.
A new look has come over the Hannover squad in recent weeks. Despite being without most of their attacking talent, the Saxons have played very well in losses to Schalke and Bayern, and were able to earn a draw with Leverkusen. Although Constant Djakpa and Mikael Forssell remain on the injury list, strikers Mike Hanke and Jan Schlaudraff are fit again and are likely to play a role against M'gladbach.
Nuernberg – Hamburg

There were only two real losers in round 15: Markus Babbel and Nuernberg. The Bavarian side of lesser success were hammered for four goals by a notoriously conservative Dortmund side. As the winter break arrives, Nuernberg will need to take whatever points they can get if they are to survive the drop.
The fall campaign has had its ups and downs for Hamburg. Once considered title contenders, Bruno Labbadia's men have slipped to fifth place since injuries to a host of attackers have taken their toll. While Jose Paolo Guerrero remains out indefinitely, Eljero Elia is likely to start and Mladen Petric will also be available for at least some playing time as he approaches full fitness.
Freiburg – Koeln

With the league's worst defence and home record, Freiburg can hardly be confident entering tomorrow's match. Yet, a 2-2 draw with Wolfsburg—in which Freiburg led twice despite being comprehensively outplayed—will do well for the newly promoted side's spirits. Ivica Banovic and Mohamadou Idrissou have been in excellent form all season, and will need to show their class against a notoriously strong Koeln defence.
Holding Leverkusen scoreless for 90 minutes is an outstanding accomplishment, and Koeln were able to do so in their most recent match. Saturday's guests remain just two points from the relegation zone, however, and will need to kick-start their offence if they are to survive the drop. Against Freiburg, perhaps the goals will start coming at long last.
Hoffenheim – Eintracht Frankfurt

Hoffenheim were among the long list of teams held scoreless in matchday 15, drawing 0-0 in Hamburg. On the heels of a 2-1 home defeat to Dortmund, it was a negative result for the villagers, who have now slipped to sixth place. With matches against Frankfurt and Stuttgart forthcoming before the winter break, Hoffenheim will look to finish the fall campaign in as favourable a position as possible.
One of the few Bundesliga teams to be truly "average" this season, Frankfurt enter Saturday's match having won their last two challenges. While Mainz were tricky opponents at home, playing away to Hoffenheim will be a big challenge. Michael Skibbe's side are the only team to beat Werder Bremen this season, so a win is certainly not out of the question. Whether Skibbe will be able to bring the best out of his side remains the most outstanding question.
Bochum – Bayern Munich

A last-gasp Christian Fuchs free kick earned Bochum a point against Stuttgart, and was the last straw in Markus Babbel's tenure in Swabia. The result extended Bochum's unbeaten streak to three matches, lifting them out of the relegation zone. Playing at home, Bochum will look to play a gritty, physical style against their technically gifted hosts.
Bayern shocked the masses on Tuesday by not just beating Juventus, but pummelling the Turin hosts en route to a 4-1 victory. It was the Bavarians' fourth consecutive win in all competitions, and may be the beginning of many more good things. But, as the saying goes, "after the game is before the game." Next stop: Bochum.
Werder Bremen – Schalke

Werder are unbeaten in 23 matches and look to extend their impressive streak by beating one of their top rivals in this year's title race. Claudio Pizarro, who resumed training on Tuesday, is definitely out, but Mesut Oezil, Tim Wiese and Aaron Hunt should all be fit to play on Saturday.
In each of their matches against the Bundesliga's elite, Schalke have earned draws. Felix Magath's men have held Leverkusen, Bayern, Hamburg, and Hoffenheim, and for their positive results, Schalke are within striking distance of first place. A win on Saturday, and the Gelsenkirchen side will be in prime position to stand second at the winter break.
Mainz – Stuttgart

Mainz were 2-0 losers to Frankfurt in matchday 15, but good news came this week as star striker Aristide Bance escaped suspension. The Burkina-Faso international was instead fined for an "indecent gesture" he made towards Frankfurt defender Maik Franz. Having slipped to ninth in the table, Mainz need a win on Saturday to keep alive any hopes they have of a top five finish.
In their first match with Christian Gross as head coach, Stuttgart earned an emphatic 3-1 victory over Unirea Urziceni in the Champions League. The Swabians were 3-0 up within 11 minutes, and completely bossed the Romanians around the pitch as they leapfrogged their opponents into second place in Group G, thus qualifying for the round of 16. It was a well deserved win that will do wonders for Stuttgart's confidence, but Gross' men must maintain their focus as they head into a difficult match in Mainz.
Wolfsburg – Borussia Dortmund

Wolfsburg crashed out of the Champions League following a 3-1 home defeat to Manchester United's reserves. It was a great opportunity to take first place in Group B, but Armin Veh's side slumped to another disappointing result. Wolfsburg are now winless in their last four matches, and need a positive results in their next two matches if they are to make any decent push for a second consecutive Champions League berth.
In a round of draws, Dortmund were the only big winners last week. The Ruhr club earned a 4-0 win over Nuernburg in an absolutely clinical display of efficiency and focus. Juergen Klopp's side have not lived up to their billing thus far, but last week's result indicates that Dortmund are ready to turn over another leaf. We shall soon see…

Clark Whitney, Goal.com