---
SPECIAL REPORT
---
Chelsea defender Marcos Alonso has been quietly getting on with business during his side's remarkable run of nine wins in nine Premier League games, but who is he? How did he get here? And what do Sunderland fans think of their former charge who once helped them avoid relegation?
Manager Antonio Conte first introduced Alonso into the Chelsea fold when they were 3-0 down away to Arsenal in the league and immediately saw potential for the £23 million signing to rectify problems with the team's balance.
The 25-year-old has slotted in at wing-back and has rarely been remarkable, but regularly puts in seven out of 10 performances at Stamford Bridge. His introduction at Chelsea was met with intrigue as he has never been a fashionable player with little top-level pedigree and yet he has rarely looked out of place as he gets used to his new surroundings.
Chelsea slapped with £100k fine for Man City brawl
Alonso was a permanent fixture during his club's sensational nine-match winning run in the top flight and Chelsea Correspondent, Nizaar Kinsella, has looked for expert opinion on how he has managed to adapt to a Premier League title race.
Born in Madrid on 28 December 1990, Marcos Alonso Mendoza joined the Real Madrid academy but only made one appearance for Los Blancos. He then joined Premier League side, Bolton Wanderers, before being sold to Fiorentina where he initially struggled to make the grade.
Ultimately he adapted and excelled in Florence, but it took a loan move to Sunderland to re-energise his career, and the Black Cats happen to be Chelsea's midweek opponents. Alonso helped the Wearsiders complete what has been dubbed the 'miracle escape' - as ex-Blue Gus Poyet masterminded a way to escape relegation against the odds in 2013-14.
Alonso contributed to the cause with 20 appearances, which is impressive considering he only joined in January. The Chronicle's Sunderland writer, James Hunter, thinks that some fans will be wishing they had signed him for £5 million when they had the chance and that he will be welcomed back positively to the Stadium of Light after that season.
"Marcos Alonso's return to England was no surprise to Sunderland fans, but to see him join Chelsea – and for a fee of £23m – certainly raised eyebrows," Hunter said in a chat with Goal.
Wenger: Chelsea prevented Arsenal signing Lukaku
"Alonso was a popular figure in his spell on Wearside, having joined on loan from Fiorentina in January 2014.
"Left-back had been a problem position for Sunderland for years, but he made the position his own in his half-season at the club and was a key member of the side that reached the Capital One Cup final and pulled off the 'miracle escape' under Gus Poyet.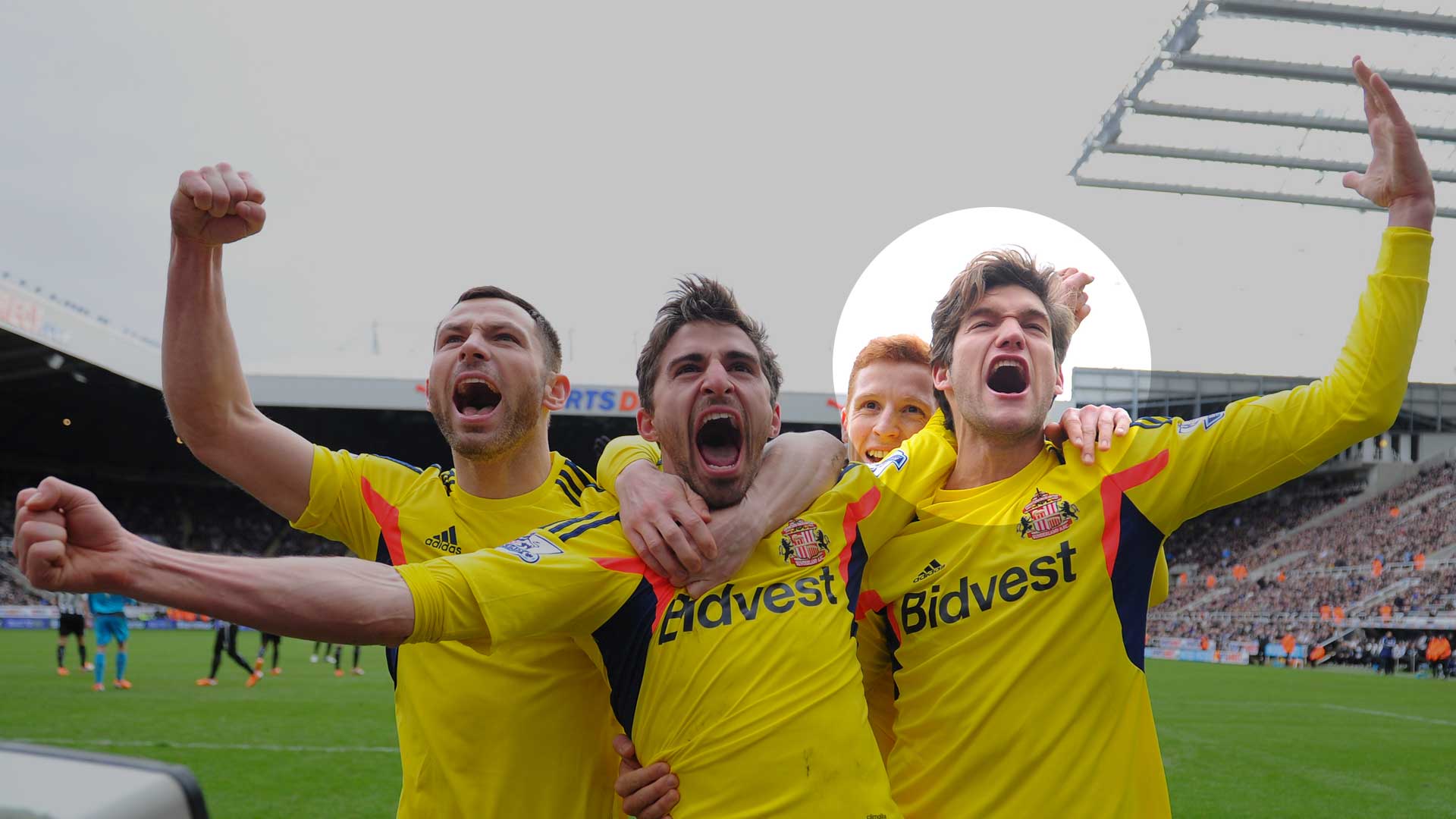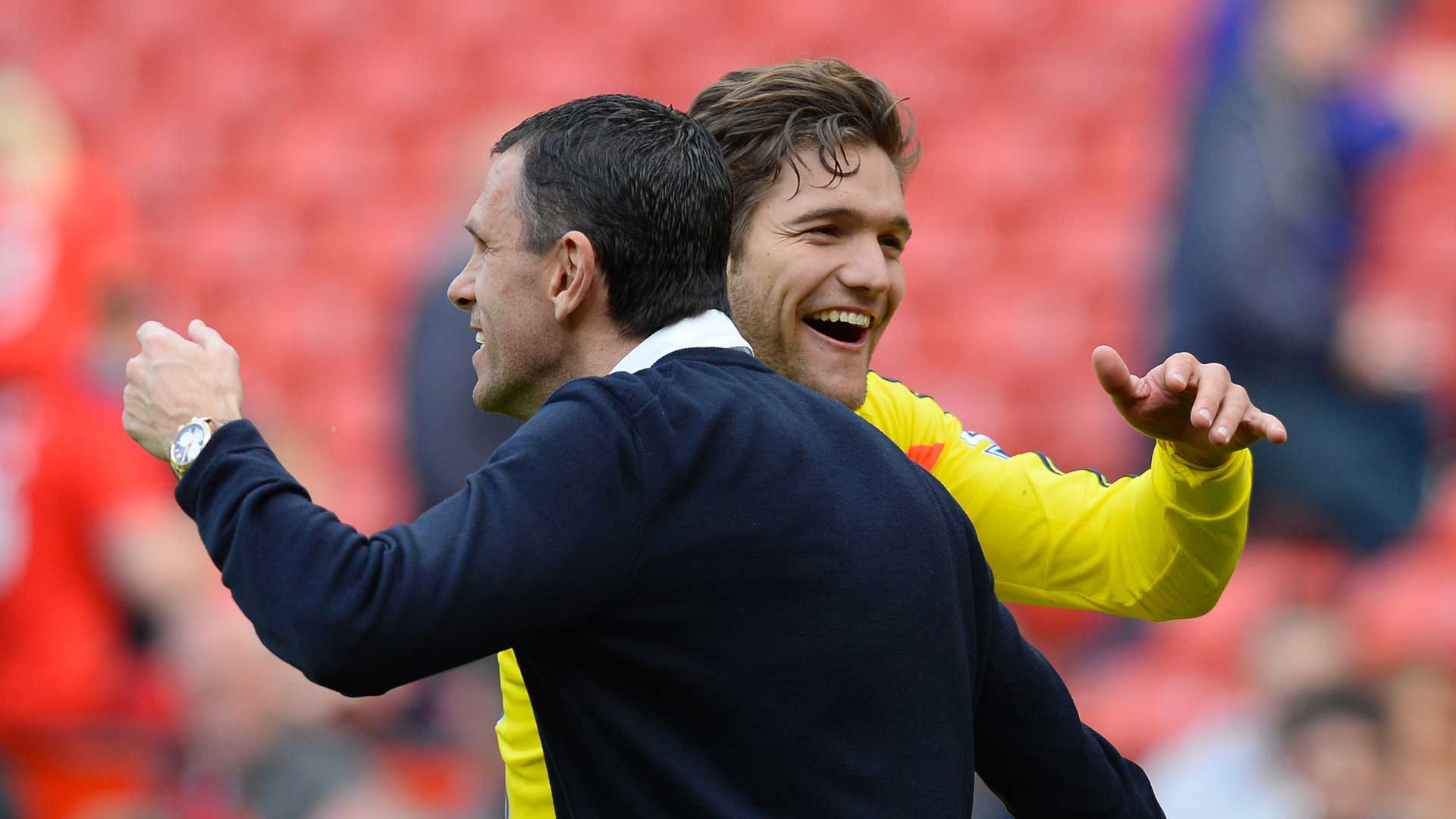 "Sunderland had a £5m option to buy Alonso, and Poyet was desperate to make the move permanent, but the Black Cats' shoestring budget could not stretch that far that summer.
"So to see Alonso join one of the Premier League elite for big money left Sunderland fans dreaming of what might have been: two more years' service and then a massive profit.
"But instead, Alonso is just another name on a long list of Sunderland's poor transfer decisions."
Sunderland may regret not capitalising on a favourable £5 million clause in the loan arrangement from Fiorentina after seeing them squeeze £23 million out of Chelsea on deadline day. The west Londoners were clearly in need of urgent defensive reinforcements after they failed to secure other targets earlier in the summer.
Chelsea starlet Palmer on his admiration for 'teacher' Messi
Federica Terramoccia is a Fiorentina fan who also works as a journalist for Goal's Italian edition. She thinks that Alonso is showing the same fighting spirit to break through at Chelsea that he showed in Florence when he initially found it difficult before getting a move to a bigger club.
"When Fiorentina fans and journalists learned the fee for his transfer we were amazed and surprised," Terramoccia added. "We look back now and are disappointed to lose an important player for Florence and Serie A, as a whole.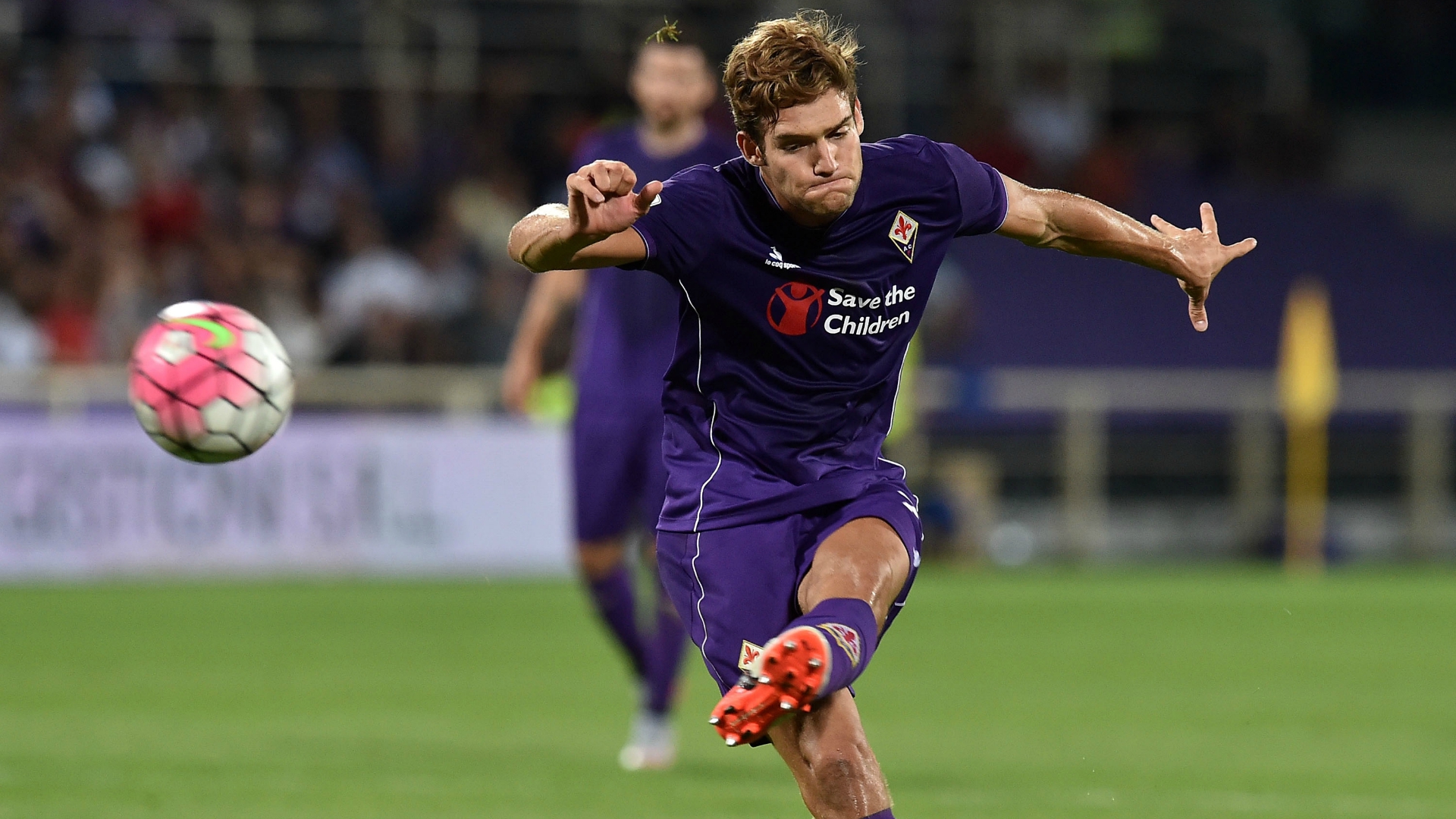 "There is an awareness that Fiorentina did well from the transfer window in economic terms and that the Alonso deal was an important part of that. The promising thing for Chelsea going forward is that when Alonso arrived in Florence he couldn't get into the team, but he was ultimately able to conquer that.
"He even had to learn to play in a new position under (Vincenzo) Montella in Florence. That just shows how devoted and focused he is as a player."
Alonso was built in Madrid, but developed in England and refined in Italy. Bolton were the first professional club that he earned serious game time with and season ticket holder Chris Marsden admits that fans in the north of England didn't really know what they had at the time.
Why Diego Costa drinks beer after matches
"To be honest it was a massive shock to see him sign for Chelsea and to go straight into the first team as well," said Marsden. "I didn't really rate him when he was at Bolton but there is a mixed bag of opinions from those who went every week, some people really liked him.
"His form at Chelsea is similar to that at Bolton, a bit hit-and-miss, but it looks like he has potential to grow further at a higher level. He developed well with us but never settled into a permanent place in the team.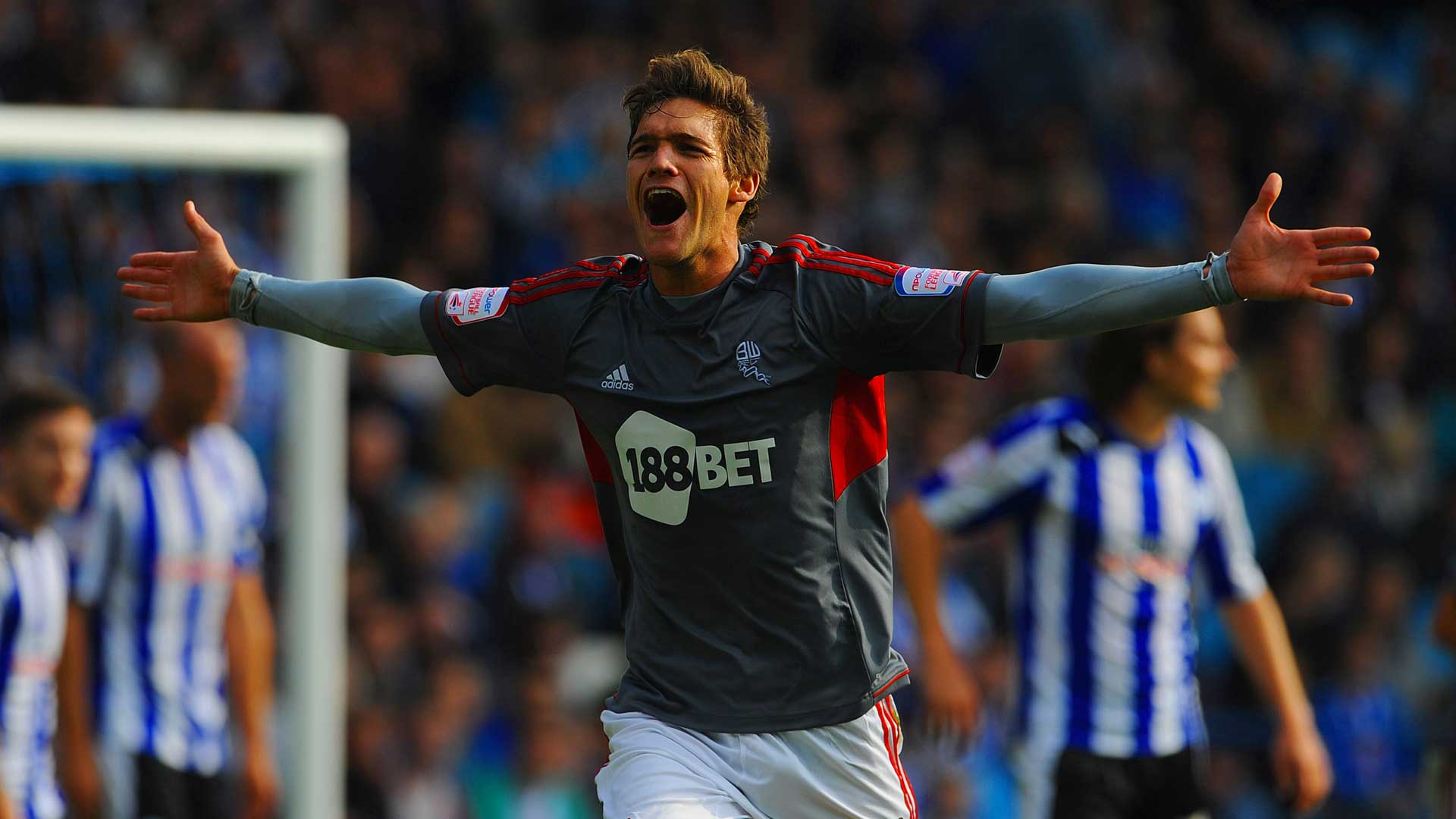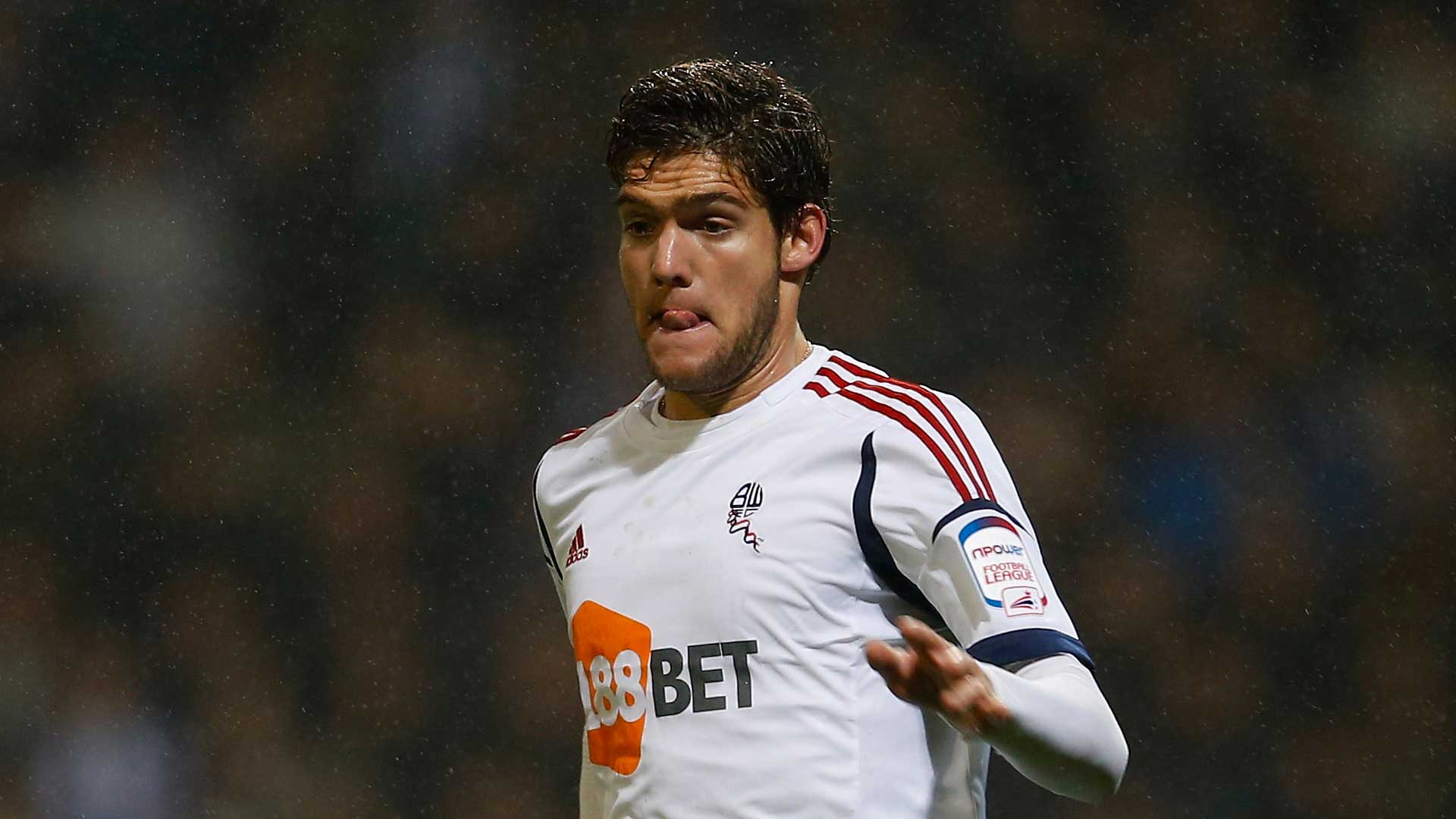 "I remember he had a bit of an eye for goal and it is good to see Bolton players going places, I doubt we will have many more ex-Bolton players at Chelsea anytime soon!"
Alonso is Spanish but has a relatively low profile in his own country unlike his fellow countrymen and Chelsea team-mates Cesc Fabregas, Cesar Azpilicueta and Diego Costa. Alberto Pinero followed him at Real Madrid as a youngster and spoke about his prospects of making it as a full international while he has the platform of Chelsea.
Goal's Real Madrid and Spain correspondent Pinero said: "Marcos Alonso was included in the preliminary squad for the Spain national team last month. This is where the federation 'warns' clubs that their player is on the national team's radar.
Ronaldo: I'd like to play with Messi
"It means that his recent form is carefully observed from Spain. In terms of the Spanish fans, it is true that he isn't well known after so many years in Florence. This is changing now he is at Chelsea.
"At Real Madrid, he was just seen as one of many who came through Castilla and didn't make it before he was sold to Bolton. But an appearance for the Spain team would be huge for his profile back home."
You can follow James Hunter at the Chronicle on Twitter ahead of the game . Federica Terramoccia for updates on Fiorentina's progress without Alonso. Alberto Pinero is on Facebook covering Spain's national team and Real Madrid , in both English and Spanish, for Goal.