---

PROFILE
---
It is safe to say that Lucas Pratto and Gonzalo Higuain have taken rather different routes in their respective careers. Indeed, it would have taken a brave man to bet that one day the Atletico Mineiro forward would be pushing Juventus' €90 million man out of the Argentina line-up.
If Pratto has learned anything over a career that has winded its way across the length and breadth of world football, however, it is that hard work pays off. And it is precisely that application and commitment that convinced Edgardo Bauza to take a gamble on the 28-year-old for the latest World Cup qualifiers.
The footballing paths of Higuain and Pratto shared a certain symmetry at the beginning. 'Pipita', the older man by just six months, was snapped up as a youngster by River Plate, while Pratto landed in the Millonarios' arch-rivals Boca Juniors by way of lowly Deportivo Cambaceres, after initially being rejected by hometown club Estudiantes de La Plata.
None other than Martin Palermo, a fellow La Plata native, had urged Boca to take a chance on the 16-year-old, and in his first year the club took the Under-17s league title with Pratto hitting an impressive 20 goals. But there, the pair's journeys diverged. Higuain made an instant impact in moving up to the River first team, and in the space of just 18 months was already on his way to Real Madrid.
For Pratto, meanwhile, there was no way to break through at the Bombonera with Palermo and Rodrigo Palacio dominating the forward positions. A loan move to Tigre in June 2007 was followed by subsequent spells at Norway's Lyn and Union, where his record was solid if unspectacular. Finally, in 2010 and while Higuain was netting in the World Cup under Diego Maradona, he was cut loose by the Xeneize, a makeweight in the deal that brought Universidad Catolica's Gary Medel to Buenos Aires.
It was in Chile that the imposing striker finally started to make his mark. His debut season saw him contribute four goals and four assists as Catolica lifted the Primera Division title that year, while his performances in the 2011 Apertura earned him the title of Best Foreign Player. A move back across the Andes beckoned, after a failed spell in Italy with Genoa, and Pratto enhanced his reputation further by delivering Velez Sarsfield the 2012 Inicial title.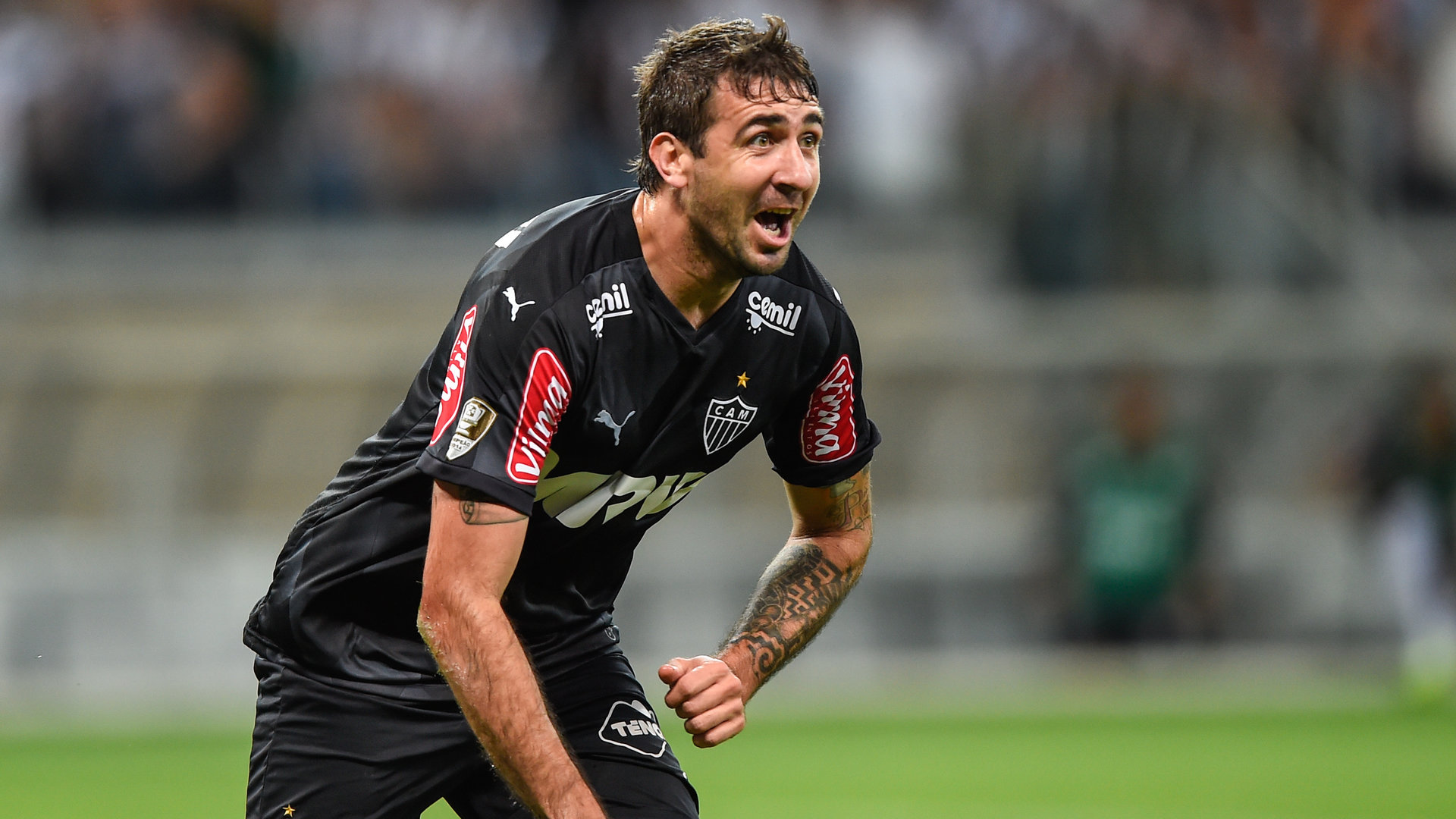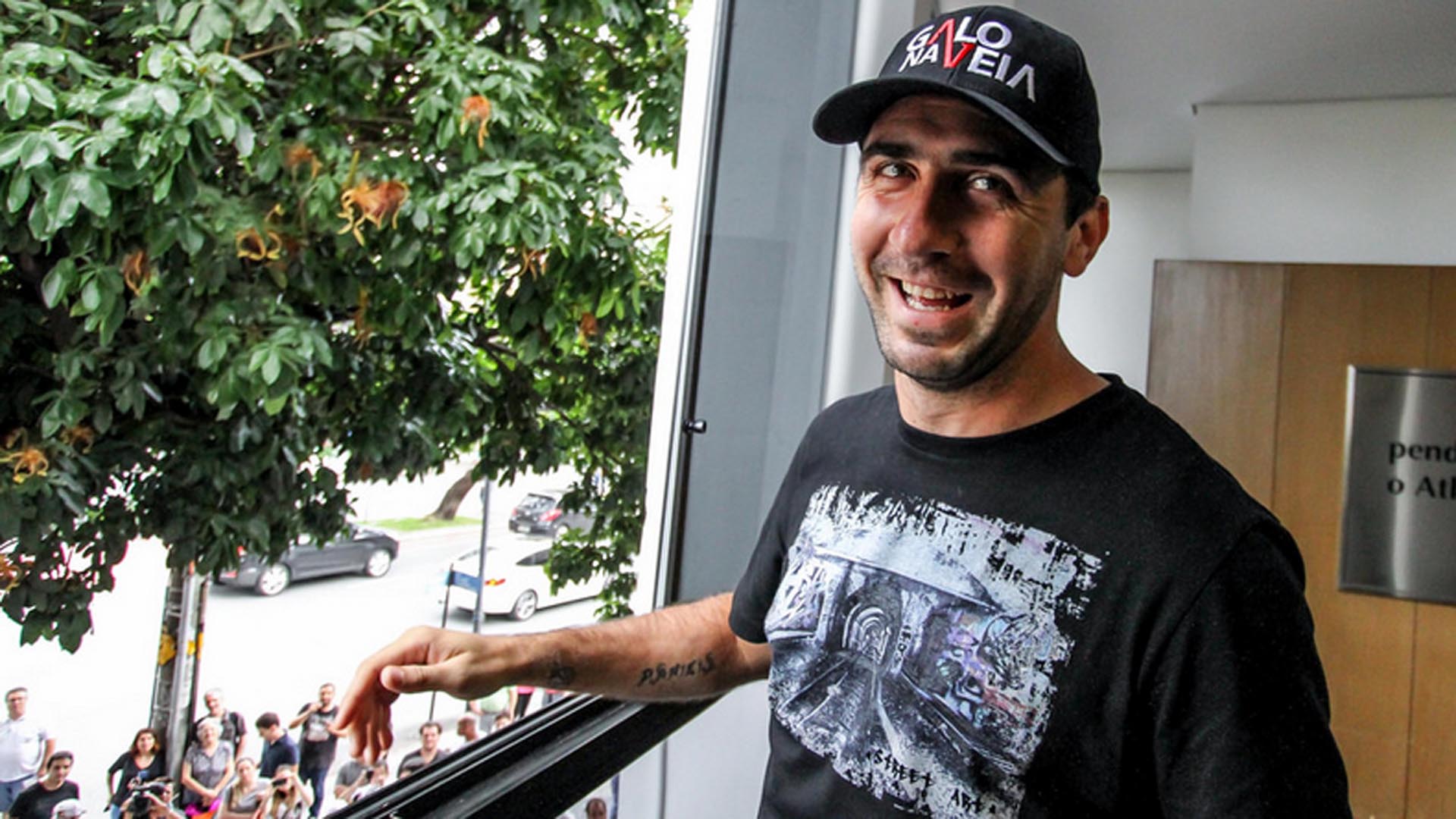 His performances convinced Atletico Mineiro to break the bank with a US$5 million transfer in 2015, and he has so far lived up to his billing with two impressive seasons in front of goal. But if Bauza were picking his front-man purely on goalscoring ability, Higuain would doubtlessly still be in the team.
The new Argentina coach has always had a very specific player in mind as the sole forward in his characteristic 4-2-3-1 line-up. In the Copa Libertadores-winning Liga de Quito side it was Claudio Bieler, like Pratto an Argentine who came good outside his home nation; while at San Lorenzo Mauro Matos led the line and Jonathan Calleri carried out the same role, albeit in a more offensive incarnation, for Sao Paulo this year.
Hitting the net is far from being a priority for Bauza's No. 9s, although if the team functions as intended the goals will no doubt materialise. His strikers must drop deep, playing predominantly with their backs to goal and with a single touch to bring the midfield into play. They must be strong, mobile, decent in the air and happy to sacrifice themselves for the team.
Most importantly, they must hold a keen reading of the game and be extremely intelligent on the pitch. And while Pratto does not have the same explosive ability as Higuain, there was plenty on his international debut against Uruguay to suggest he has all the qualities necessary to fulfil that role.
There is no doubt that, taking to the field alongside the likes of Lionel Messi, Javier Mascherano, Paulo Dybala and the rest of Argentina's Europe-based stars, Thursday's 1-0 win was a baptism of fire for the striker. But he coped well with the pressure, shielding the ball from the Celeste's famously uncompromising defenders and bringing his team-mates into the game with some incisive passing.
On Tuesday he faces the added challenge of making the Albiceleste fire without two of their brightest stars. Messi is already back in Spain after his weakened hamstring allowed him to endure 90 minutes of World Cup qualifying action but not a second more, while Dybala was left in tears after seeing red in unfortunate circumstances at the end of the first half. Bauza is yet to announce his replacements, but it is likely Nicolas Gaitan or Erik Lamela will fill Messi's role as a more direct presence on the right while Ever Banega will act as primary playmaker just behind Pratto.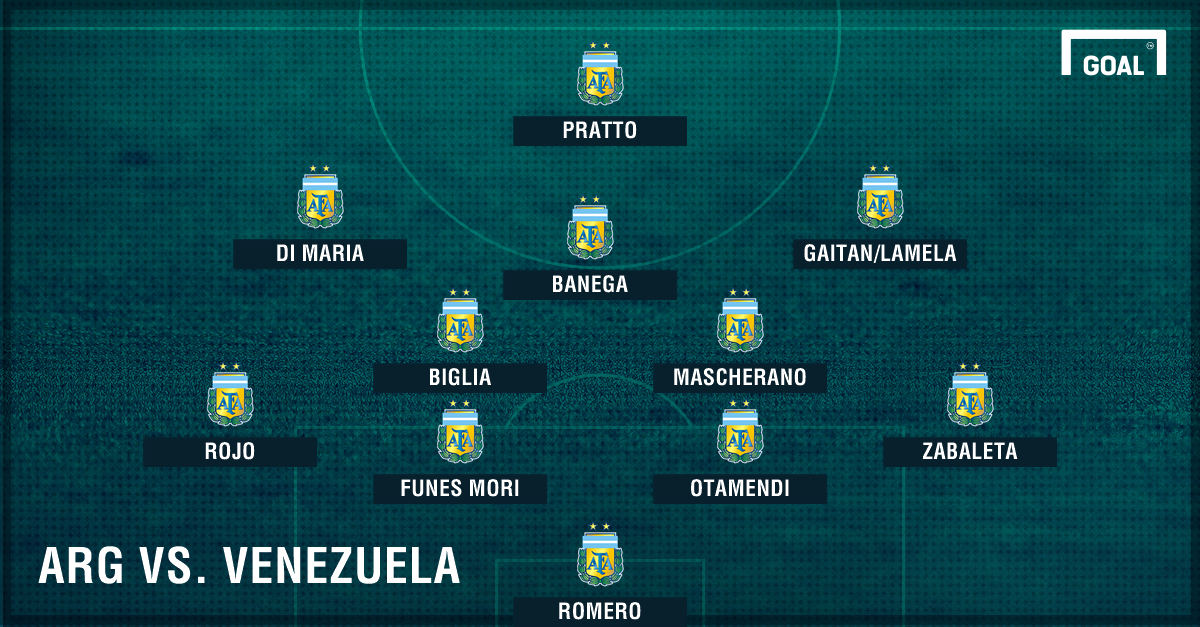 Without those two threats, there will be more pressure on Pratto to make a difference in the penalty area as Argentina face a tricky away tie in Venezuela. What is crystal clear is that the forward is extremely motivated, and would love to prove his doubters wrong as he has done so many times in the last six years.
"I want to show Paton [Bauza] he has not made a mistake in calling me up," Pratto told reporters ahead of his debut last week.
"I think that now I am close to my best and have been for three or four years, in Velez and now in Mineiro. I have to enjoy this and take full advantage."
It will not be easy to carve out a regular place in the Argentina squad, regardless of how his next trial in Venezuela ends. But Lucas Pratto has never shied away from a challenge: from leaving home for Norway at the tender age of 18, to starring in both Chile and Brazil, he does not fear the unknown.
And while it would be foolish to write off Higuain's international future, there is no doubt that he has a new challenger for the No. 9 jersey, less prolific but with unlimited motivation to succeed after clawing his way up the football pyramid.