---

COMMENT
---
Take six feet three of muscle and drop it in an Eastern European prison yard for an 18-month stretch. Watch it bulk up on the rusty bench press for daily eight-hour routines and then cover it in the sort of jailhouse ink that makes people cross the street.
Chances are you'll still only be left with a less imposing version of the current WBC heavyweight world title challenger Artur Szpilka, a 26-year-old prizefighter who was talent-spotted over a decade ago when he was cracking skulls with the Wisla Krakow hooligans.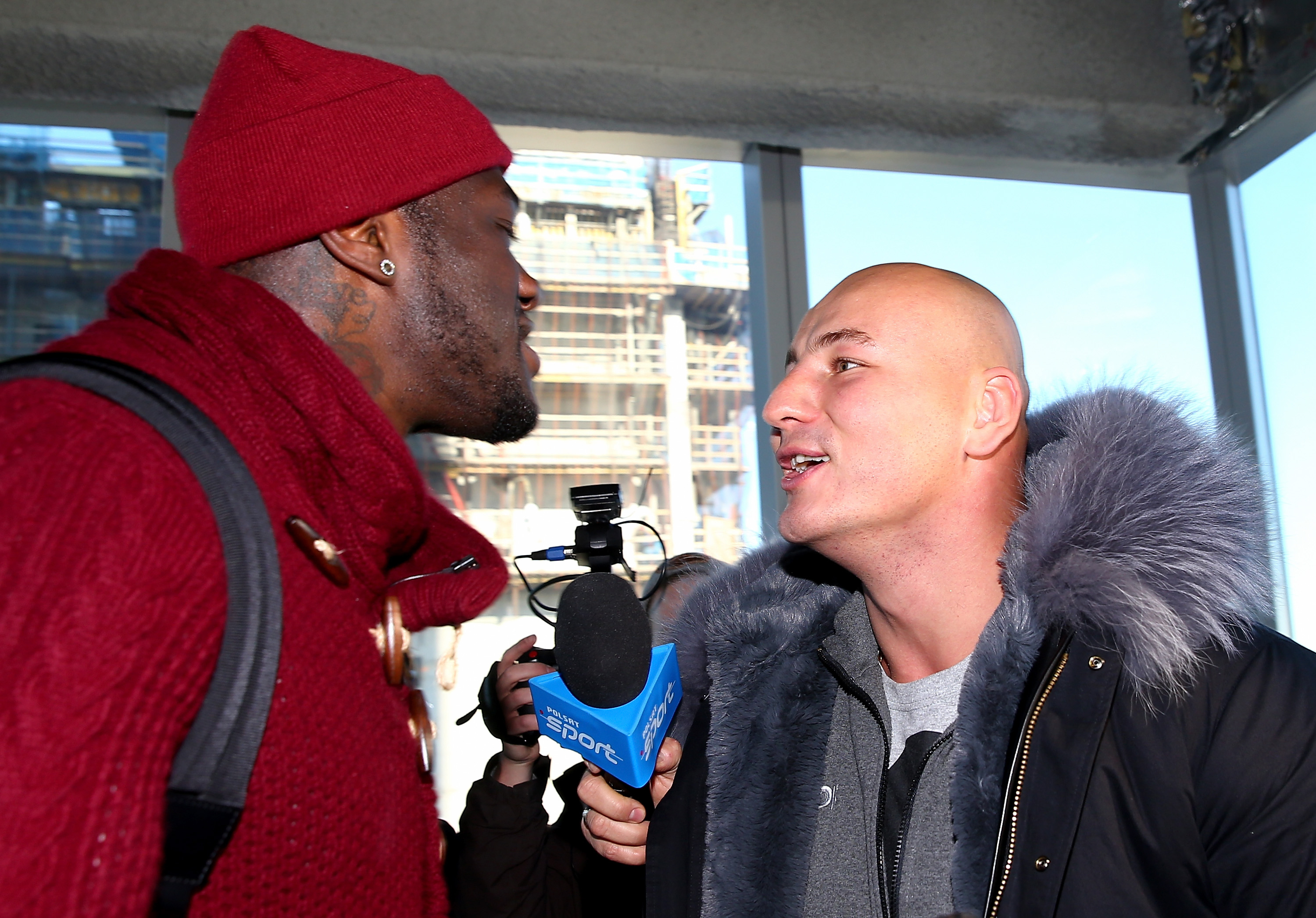 It is tough to identify when Szpilka's incredible story truly began. He witnessed the murder of his father when he was just four years old and quickly developed a taste for jamming his knuckles into a victim's mouth.
He was part of the Vistula, a notorious Wisla firm who engaged rival football fans in large scale brawls, and at just 15 was 'discovered' by local boxing coach Vladimir Cwierz. He suggested the teenage Szpilka get in the ring with a hooligan from rival firm KS Cracovia.
Fast forward 11 years and Szpilka takes on power punching American Deontay Wilder at the Barclays Center in Brooklyn, New York on Saturday and hopes to become Poland's first heavyweight champion of the world. There's much at stake – a cash-rich rematch if he upsets Wilder, a potential title unification bout with Tyson Fury or even a pop at Wladimir Klitschko in Germany. Though it is clear Szpilka is a reformed character these days, he still wears his past on his sleeve.
Szpilka is all too happy to reflect on his time with one of the most feared firms in Polish football and his story has been used in Showtime's build-up to the main event on Saturday evening.
"Szpilka belonged to a soccer gang and they fought before every [Wisla] match," current trainer Ronnie Shields explained. "He was a bad boy… that's just who he was."
Szpilka says: "When I was young, everybody liked to fight. Everybody fought in the street. We were a team [of hooligans]. You could go prison but everybody liked fight."
To prison Szpilka eventually did go as he was arrested ahead of a boxing contest with Wojciech Bartnik in October 2009. Wisla fans had been warring with Cracovia supporters and Szpilka was sent down for his involvement in the feud. In jail he joined a gang called 'The Humans' who opposed 'The Rats' – a group who co-operated with guards and police. The state deemed him a dangerous inmate and he consequently served every day of his 18-month sentence.
That turbulent period of his life has come to characterise his persona as a boxer. The fight game is part sport but part entertainment and Szpilka has been known to walk to the ring dressed in an orange convict's jumpsuit. Szpilka also wears a bandana around his mouth as an homage to his years fighting for the football firm: "The mask I have when I go to the ring is because I was hooligan and you must protect [your identity]… nobody can know who you are."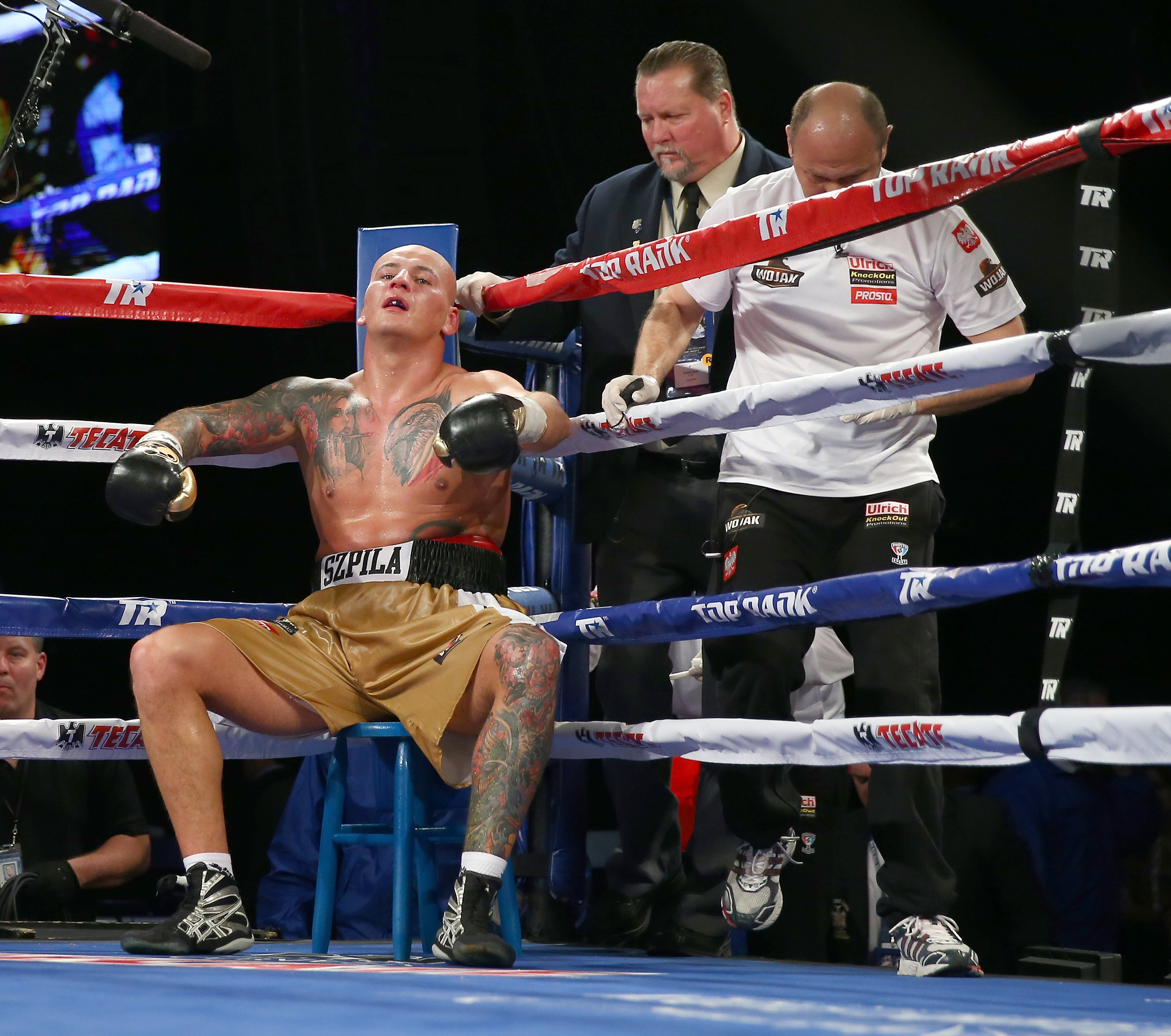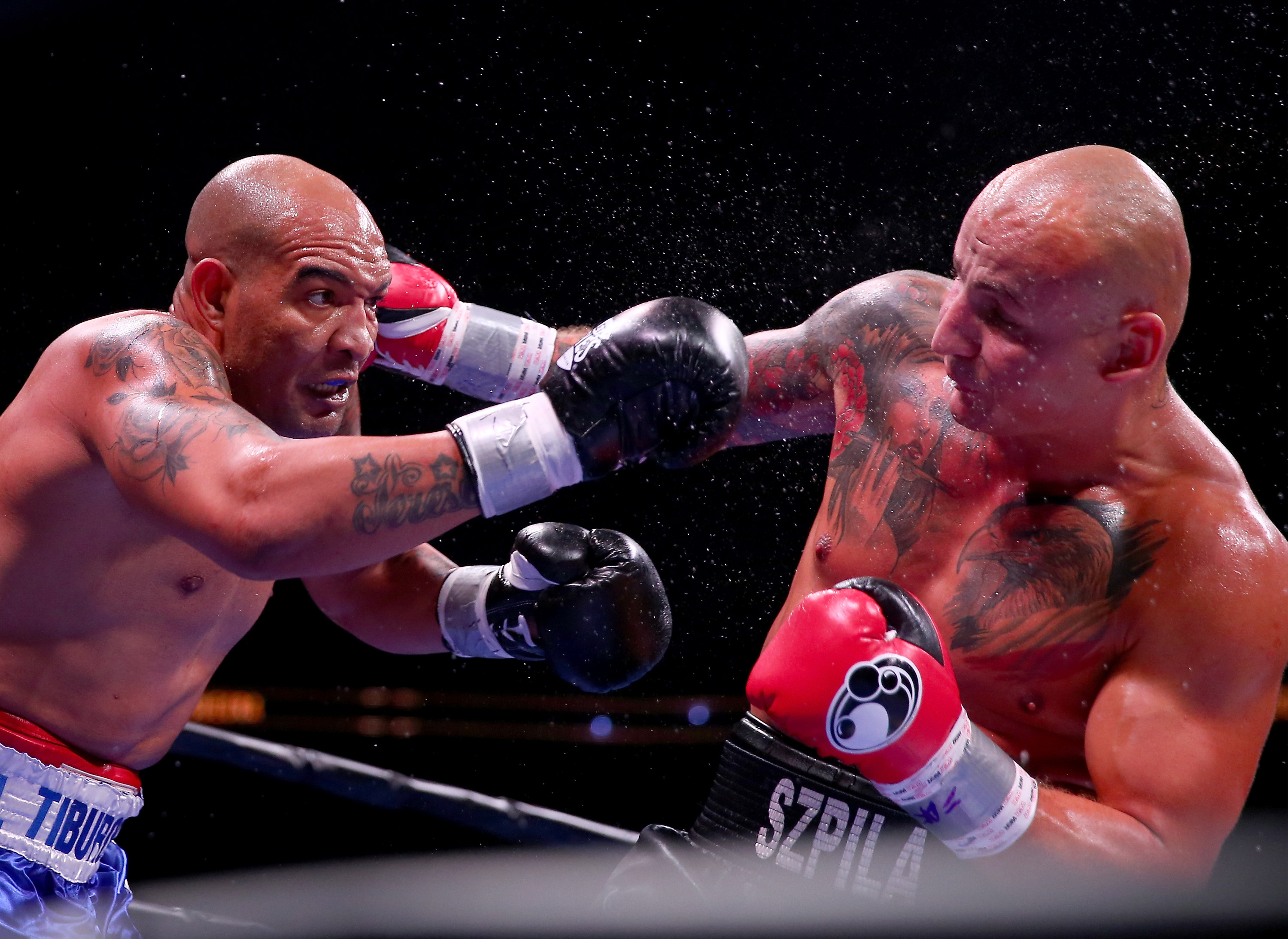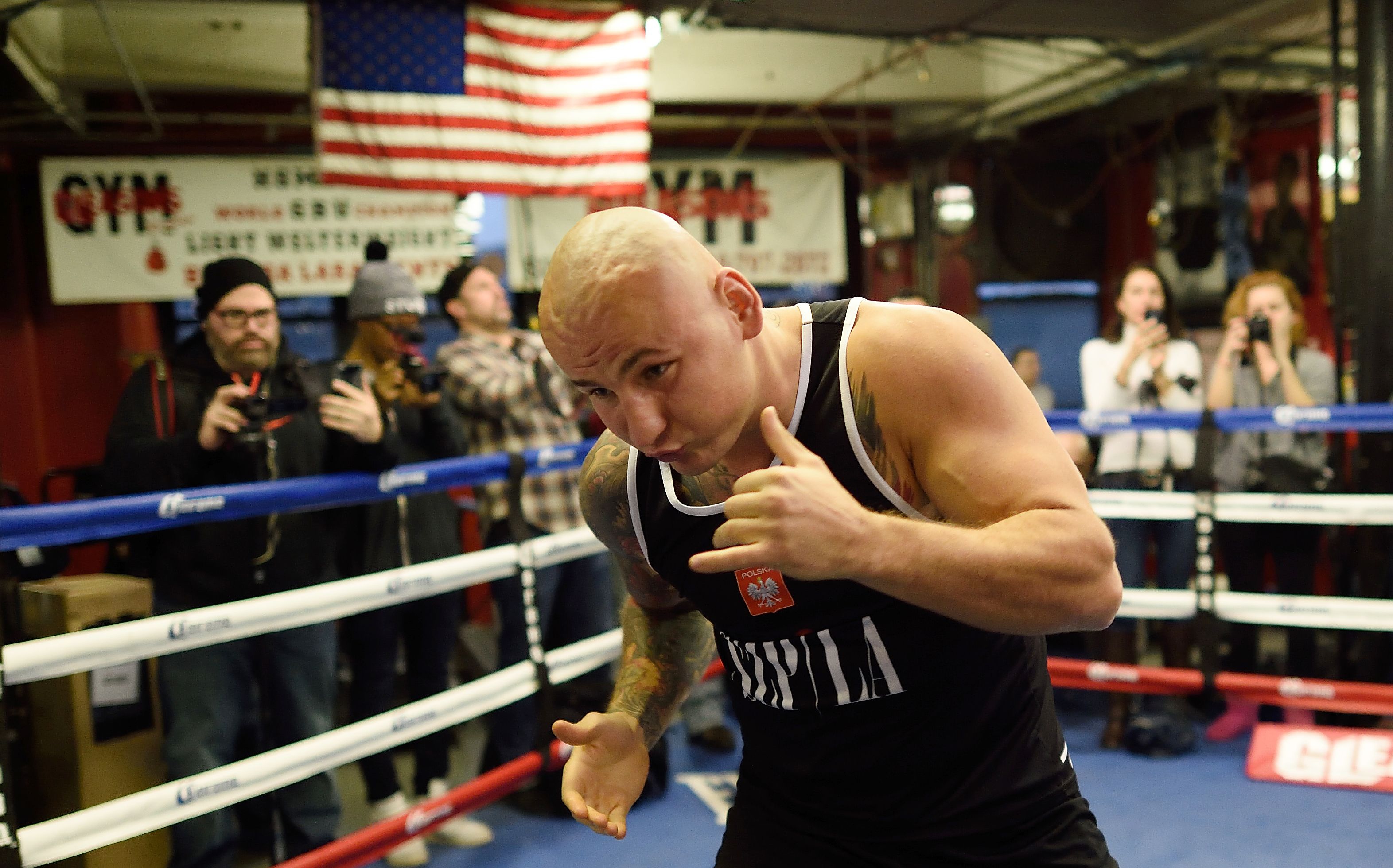 The heavyweight hope has since distanced himself from the Wisla gang. Szpilka issued a message to the Vistula hooligans two years ago.
"I am no longer a 'friend of the Vistula'. I have friends at various clubs. Widzew, Cracovia, LKS, GKS Katowice, not to mention the Lechia or Silesia. I was told to choose between friends which to me is ridiculous and pathetic.
"I am not a hooligan… now only a professional sportsman. I now choose friends. Today I cut the band [of the Wisla firm] which had great significance for me, but nobody will tell me what to do and who to greet."
Since cutting that band Szpilka's stature in boxing has grown tremendously. Following his only pro defeat in 2014, Szpilka bounced back to score a decisive victory over famed countryman Tomasz Adamek, ahead of a hat-trick of stoppage wins which have directly led him to Wilder, a bomb-dropping Olympic bronze medalist from the 2008 Games.
Wilder has won every single one of his 35 fights as a pro, 34 of them have been by bruising knockout. Szpilka is the underdog in Saturday's world title showdown but his fluid movement, southpaw stance and most of all his balls-out fight-hungry style will surely stand him in good stead when it comes to challenging for one of boxing's top prizes.
"My story starts at nothing. I was just a street fighter," Szpilka reminds his audience. "But now, everybody can see that if I started on street then you can change life like me. This is like dream - the American dream.
"I know what I must do," he said in a concluding statement.
"I will be champion."