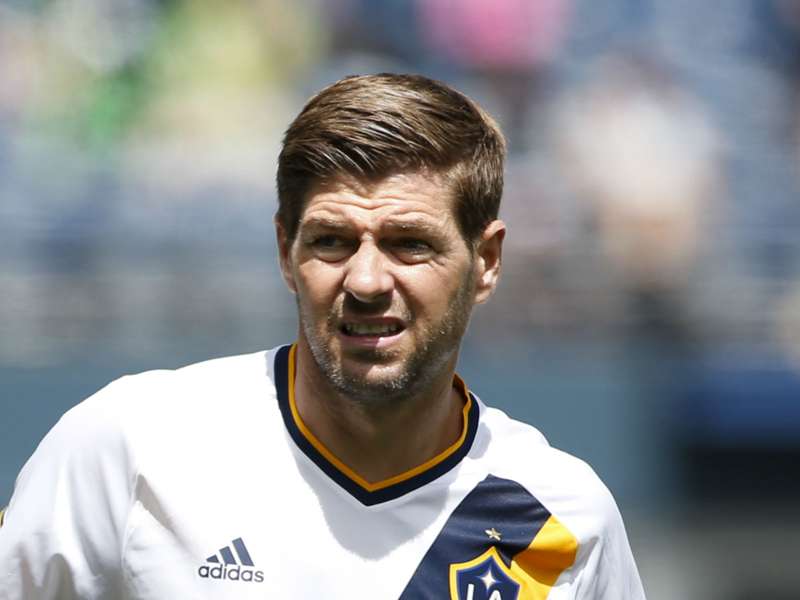 ---
COMMENT
---
When Steven Gerrard issued a defence of the standard of Major League Soccer towards the end of his first season with the Los Angeles Galaxy, it rather sounded like he was scolding himself and his own expectations.
Xavi talks up Coutinho to Barcelona
"If people think they can come here just to have a holiday and retire, they are going to have [made] a mistake because they won't perform well and they won't do their team justice," he told Eurosport. "I have had to come here and work hard and get fit [and] make sure that I keep performing to play well."
He added: "It's a lot better than I initially thought."
The Galaxy never really saw the kind of inspirational leadership that Gerrard had provided at Liverpool in California and his final season in MLS ended in apt fashion. He missed the first leg of the Western Conference semi-final (like the other major North American sports leagues, MLS's champion is crowned after an end-of-season knockout tournament) due to an injury and was only fit enough for 14 minutes plus extra time of the second. After a 1-1 aggregate draw, Gerrard scored his penalty but LA lost in the shootout.
Frank Lampard's ending was even worse; New York City FC were demolished 7-0 on aggregate by Toronto FC at the same stage as Gerrard's Galaxy exited. He did, at least, salvage the wreckage of his reputation in MLS by going on a run of 12 goals in 14 games from June through to September. Lampard had been labelled the worst signing in the history of MLS before that thanks to his frequent injury problems and the ludicrous terms of his 'loan' to Manchester City last year.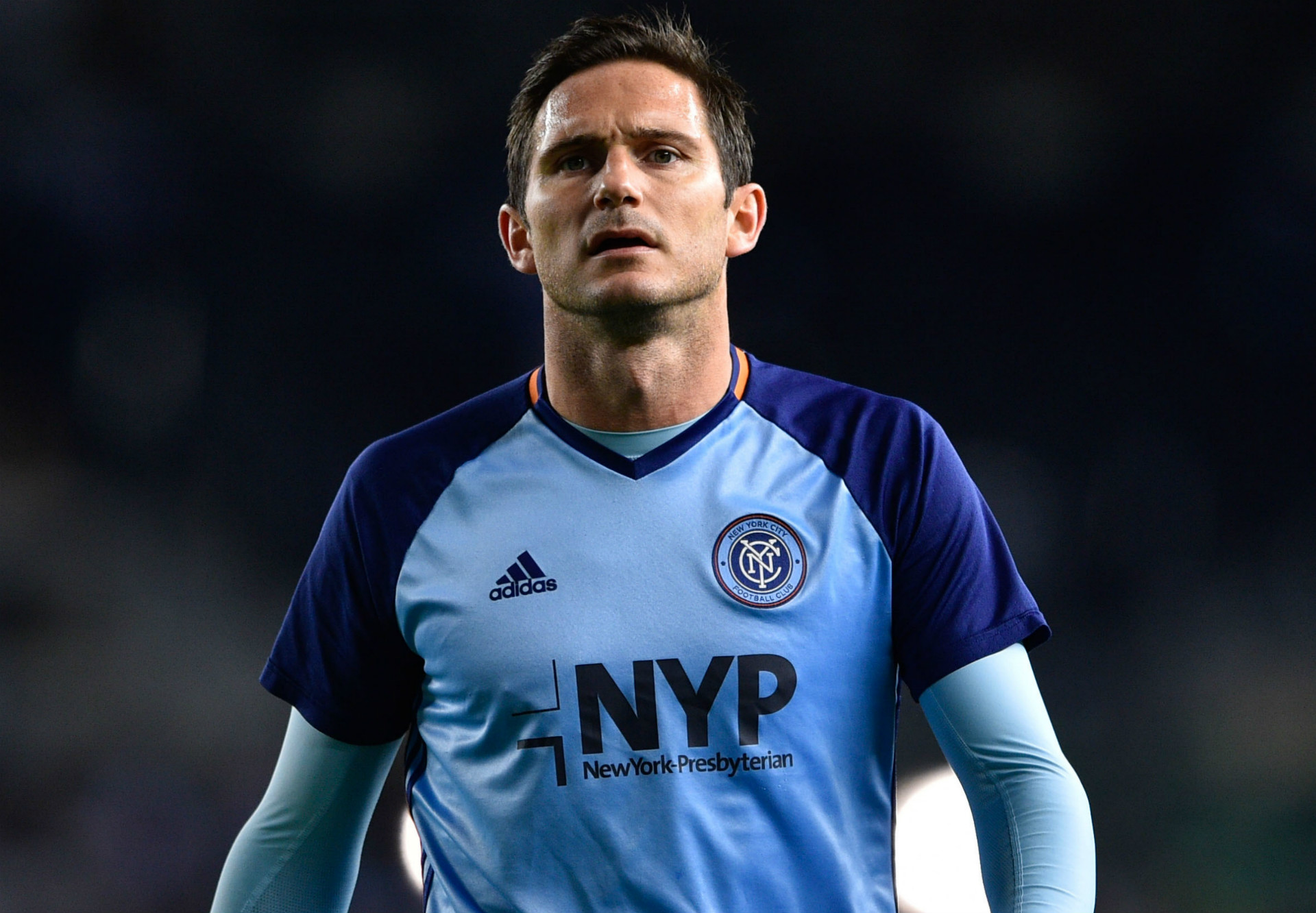 Lampard and Gerrard were signed as designated players (DPs), whose salaries count for only $450,000 (£362,000) or so under MLS's strict salary cap regardless of how much they are actually paid. The Galaxy have won titles by using their wealth to snap up better DPs - each team is allowed three - than everyone else and Gerrard was their latest investment. Most others cannot afford to compete with them in that regard but several have nevertheless enjoyed success by focusing on some combination of youth, organisation and fitness.
The top 50 players of the last decade
What does not work is when a club commit big money to DPs only for them to underperform relative to other teams' stars and, in the past few seasons, teams like the Galaxy have found that the bar has suddenly been raised. The likes of Gerrard, Lampard, Kaka and Didier Drogba, at this stage in their careers, are now struggling to either demonstrate that they are a cut above or stay fit - or both. Nearly a decade after David Beckham's arrival, the role of those players in drawing crowds and attention to MLS looks to have run its course.
When the Galaxy ended their search for a new high-profile European veteran to join Robbie Keane and secured Gerrard for $6 million (£4.8m) a year, Toronto FC were tying up deals to commit $12m (£9.6m) a season to Sebastian Giovinco and Jozy Altidore. Both players had their ups and downs in Europe but are fast, strong, gifted and in their prime, and joined USA captain Michael Bradley in Toronto with the kind of mission north of the border with which Beckham arrived in Los Angeles with back in 2007.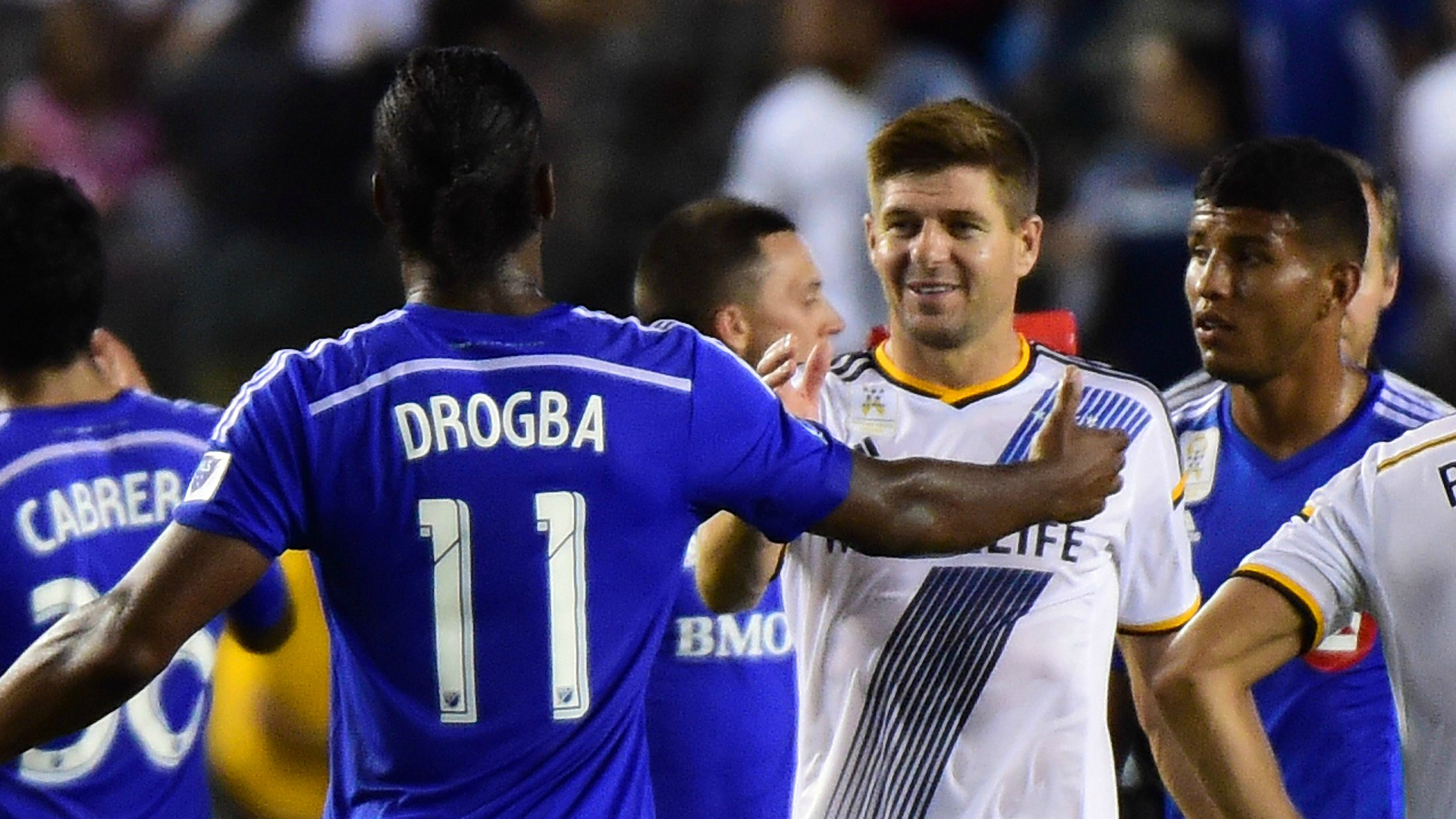 Perhaps even more significantly - because not everyone boasts Toronto's wealth - MLS clubs are also now uncovering players such as Ignacio Piatti, Nicolas Lodeiro and Shkelzen Gashi. They are not household names but have all played in top European and South American leagues and are now the best players on three of this season's four conference finalists (the other is Toronto). All are outstanding individuals but also willing, able - with Piatti the oldest at 31 - and expected to play within the demands of the team structure.
Victor Moses: From being attacked by mums to starting for Chelsea
LA and Montreal, on the other hand, have looked better off when they have not had to compromise on pressing and structure in order to accommodate players like Gerrard and Drogba. The difference in the Impact's record with and without Drogba is staggering and they have now dropped him to the bench as a result. Lampard undoubtedly improved New York City when he was available but he wasn't available often enough over his two years in the United States for one to convincingly argue that the precious DP slot could not have been better used.
That realisation is starting to hit more and more clubs; since Drogba joined Montreal in July 2015, 14 DP contracts have been signed but only Tim Howard can be regarded as in the older, more expensive mould. This winter, all eyes will be on New York City and LA for what will be a revealing next move.
Earlier this week, newspaper headlines in England tipped Wayne Rooney to be picked up by a new, second team in Los Angeles that will join MLS in 2018. A closer look at the original report published by ESPN, however, reveals that the likes of Luka Modric, Cesc Fabregas and Javier Hernandez also feature on that club's shortlist. Those players would seem to have much more still to give in their careers than Rooney and are reflective not only of the increased ambition of MLS clubs but also a new competitive reality.