As the crowd roared for Landon Donovan at StubHub Center on Sunday, it felt a little like being transported back in time to 2014, when he last took the field at the home of the LA Galaxy. This was no glimpse of the past though, but rather the year 2016, and a new reality where Donovan is a formerly retired legend returning for one more taste of glory. The familiar No. 10 Galaxy jersey he once wore is being worn by a new star finally playing like he's worthy of it.
Giovani dos Santos was signed, in part, to help fill the void left by Donovan's retirement, and early on it was unclear whether the Mexican playmaker would come anywhere close to doing what Donovan did for the five-time MLS Cup winners. Perhaps that made it fitting that Donovan's return from retirement came on the same day Dos Santos played arguably his best match in MLS to date, delivering two goals and two assists in a 4-2 romp over Orlando City.
This was the Dos Santos the Galaxy gambled millions on, the attacking star capable of ripping defenses to shreds while also being a marketing dream both locally and internationally. Last season, Dos Santos arrived in MLS and had his share of struggles, and a slow start to 2016 must have had some Galaxy fans concerned. He overcame an early-season injury, eventually hit his stride and has put together one of the best seasons in the league. He has helped offset an injury-hit season for Robbie Keane, delivering goals and assists and keeping the Galaxy near the top of the Western Conference even amid injuries.
Dos Santos has been at his very best lately, compiling seven goals and three assists in his past seven matches, at times playing like the very man he was signed to replace, and the man he now calls a teammate.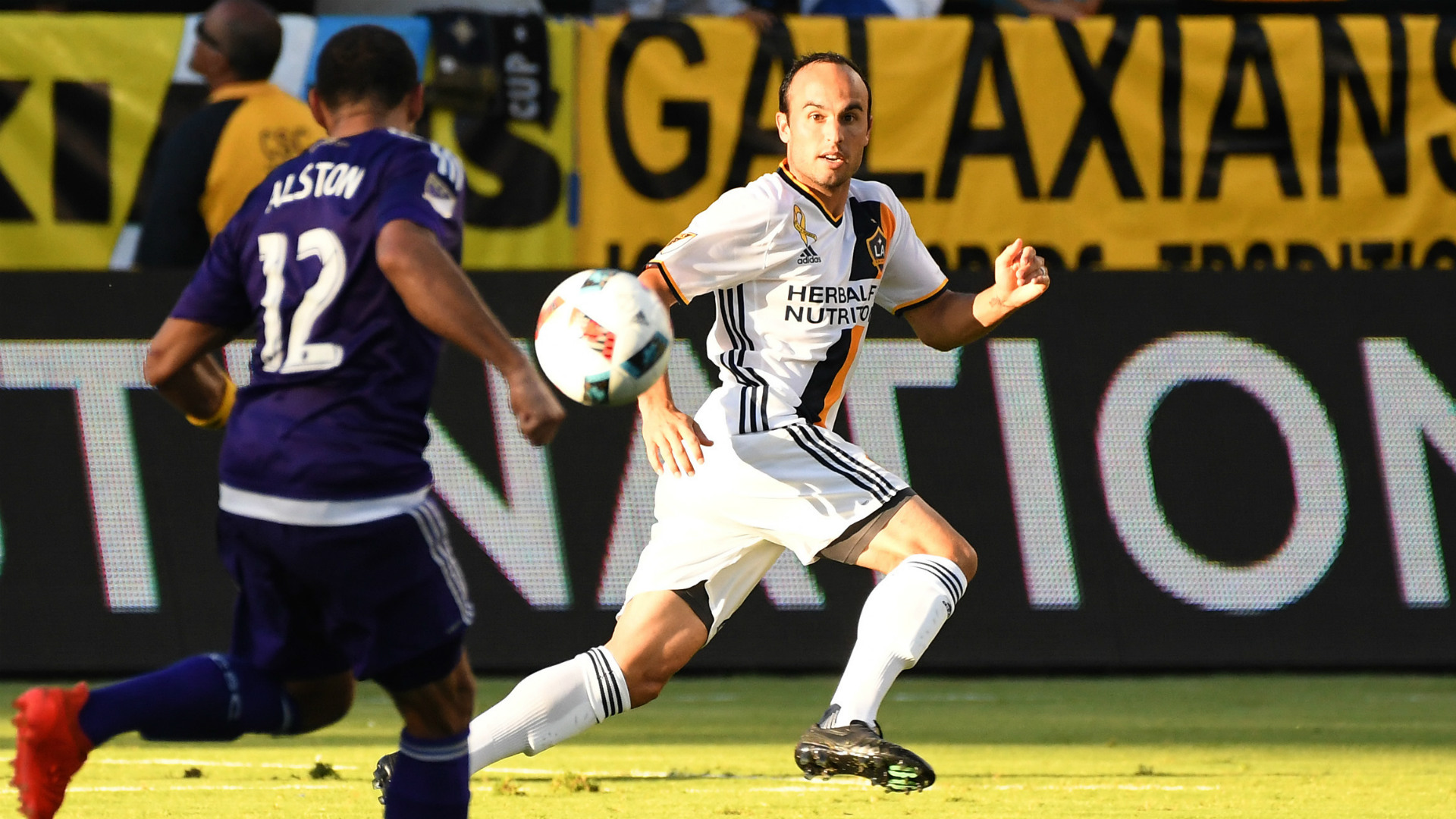 Donovan and Dos Santos have plenty in common. They were the most exciting players for their respective national teams for years, and they each had major roles to play in the USA-Mexico rivalry's most compelling matches. Donovan had his 2002 World Cup goal, among other special moments against El Tri, while Dos Santos will always have his magical chip goal over Tim Howard in the 2011 Gold Cup final.
Welcome back, Landon. https://t.co/Zjbidi0Ddg

— FOX Soccer (@FOXSoccer) September 12, 2016
They both also know what it's like to be left out of their national team's plans, and how that can be used for motivation. Donovan carried the anger from his 2014 World Cup snub to a dominating finish to the 2014 MLS season, and now Dos Santos finds himself on the outside of El Tri looking in as the Hex begins in November, with the next USA-Mexico battle in Columbus, Ohio, just two months away.
Now, the longtime rivals are on the same side, and while Donovan is well past his peak, there is still reason to believe he and Dos Santos can make some magic together this season.
The early signs from Donovan's seven-minute cameo Sunday were what we should have expected. He looked rusty, and a bit lost, which is about right for someone who hasn't played in almost two years. He will be given every chance to ease in and work his way toward being able to really contribute. Donovan already has made it clear that, for him, a best-case scenario would be to work his way into a super-sub role. Even that will take time to reach as he gets his fitness, and more importantly his timing and touch back.
There is no guarantee Donovan will ever get close to the form he showed in 2014, when he went out in style, playing excellently and helping lead the Galaxy to an MLS Cup title. The reality is the Galaxy don't need him to be that player. For Bruce Arena, it would be enough to have Donovan work his way into a role as an effective sub and positive locker room influence. Though he was gone for almost two years, Donovan still commands respect, and could certainly be a calming and influential presence in the playoffs.
Donovan has also helped re-energize a Galaxy fan base that might have been ready to write off this year after Gyasi Zardes suffered a broken foot and Nigel de Jong left for Galatasaray. Now, with Donovan back and Dos Santos playing so well, there is a real buzz around the Galaxy that hadn't been there since 2014, when we all thought Donovan had played his final match, and lifted his final trophy, and it was unclear who would come along to fill his formidable No. 10 jersey for the Galaxy.