All you need to do to understand just how tight the Major League Soccer playoff race has gotten is look at the standings around the final postseason positions.
In the East, there are three teams huddled around sixth place, separated by two points. Out West, there are four teams in range of the final two spots, separated by six points, with the Seattle Sounders lurking behind the pack.
Those races are bound to get even more interesting this weekend, with eight of the league's 10 matches featuring battles between conference rivals.
The Philadelphia Union head north to take on a New England Revolution team directly behind them in the standings. Charlie Davies could face off against the team he recently left via trade, while the Revs try to gain some distance between themselves and the playoff red line.
In the West, the Colorado Rapids head to California, where an LA Galaxy side smarting after a midweek U.S. Open Cup loss awaits. The Galaxy have not dropped a league match in almost two months, and have yet to lose at home in MLS play this season. That superiority at StubHub Center could be tested after FC Dallas pulled off the road win in Carson on Wednesday. The Rapids haven't exactly been road warriors this season, but they have lost just once in their past 17 league matches and will try to at least maintain their four-point cushion ahead of the Galaxy in the standings.
Here is a closer look at what to watch for in MLS Week 22:
---
IT'S A BIG WEEKEND FOR ... THE NEW ENGLAND REVOLUTION
---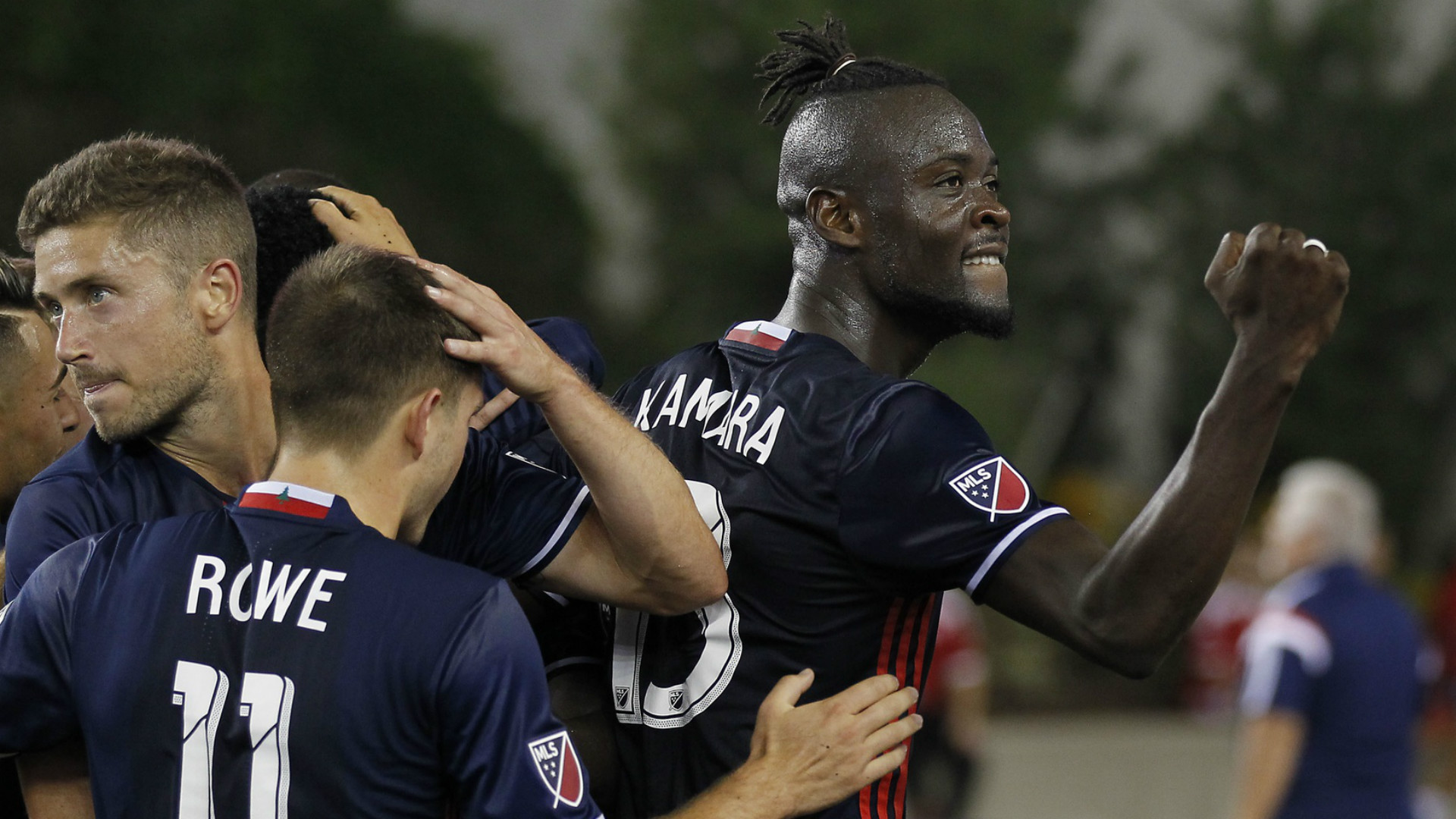 It has been a roller-coaster week for Revolution fans.
Last week, Revs supporters saw their team follow up a second straight multi-goal loss with the news that fan favorite Davies had been traded to the Philadelphia Union. That deal was met with some disgust, as it felt a bit like the Revs weren't taking this year seriously. In the days that followed, the Revolution rebounded with a big U.S. Open Cup semifinal victory against the Chicago Fire, and rumors began to swirl about a potential stadium for the team.
As encouraging as those developments are, New England still needs to improve on their league form, and Saturday's meeting with the Union is the perfect opportunity for the Revs to truly turn things around. A win would pull New England within two points of the Union in the standings, while keeping pressure on chasing Orlando City.
The Union aren't likely to make things easy, even though a recent four-match winless slide has them looking vulnerable. Alejandro Bedoya could make his debut for the Union, which would make things tougher for the Revs defense, but New England's attack has to like its chances against a Union back line that has surrendered multiple goals in four straight matches.
---
DON'T MISS ... LA GALAXY vs. COLORADO RAPIDS
---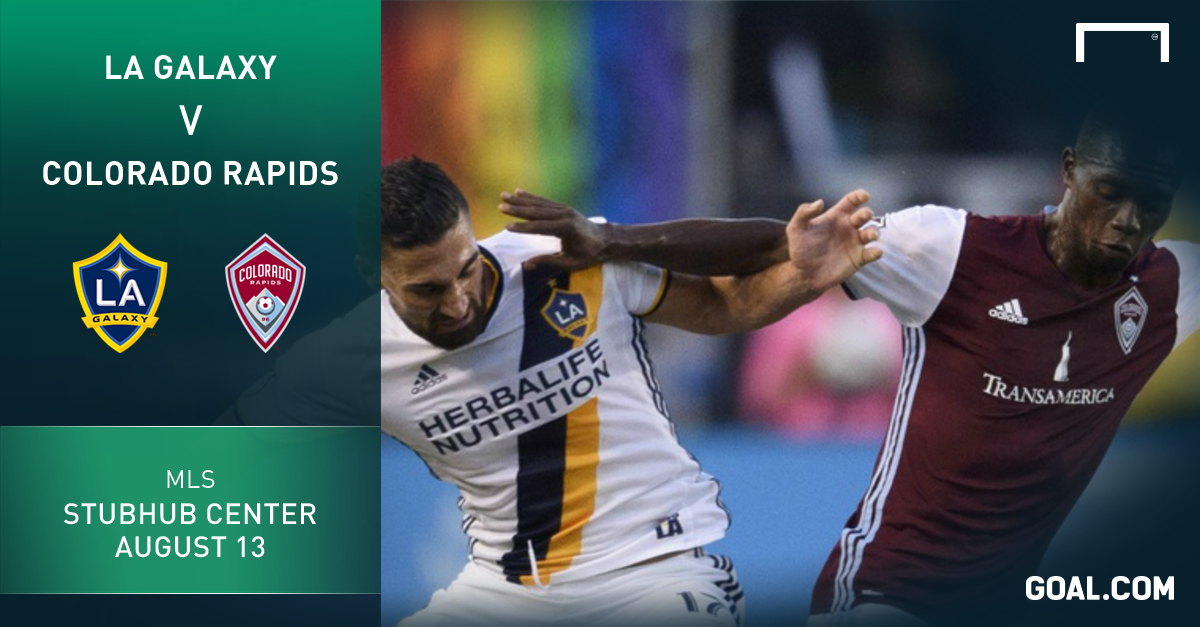 The Galaxy are on an eight-match unbeaten streak in league play heading into Saturday's meeting with the Rapids, but you don't get the feeling Bruce Arena's team is playing like world-beaters. Saturday's match will give the Galaxy the opportunity to show they are serious title contenders, and not a team that has been coasting and edging out results while playing less than their best.
The Rapids rebounded from their 5-1 loss to New York City FC with a 2-0 victory over the Vancouver Whitecaps, and they will head to StubHub Center knowing they have already posted a pair of shutouts against the Galaxy this season — including a 0-0 tie in Carson. Jermaine Jones is doubtful for this one, but red-hot Marlon Hairston has done an excellent job picking up the slack and will look to continue his excellent form against a veteran Galaxy defense.
The Rapids have been thriving on the excellent organization and limited mistakes of their defense, but Robbie Keane, Gyasi Zardes and Giovani dos Santos will create some matchup problems as they face the Rapids as a trio for the first time this season.
---
SAY HELLO TO ... THE SURGING SEATTLE SOUNDERS
---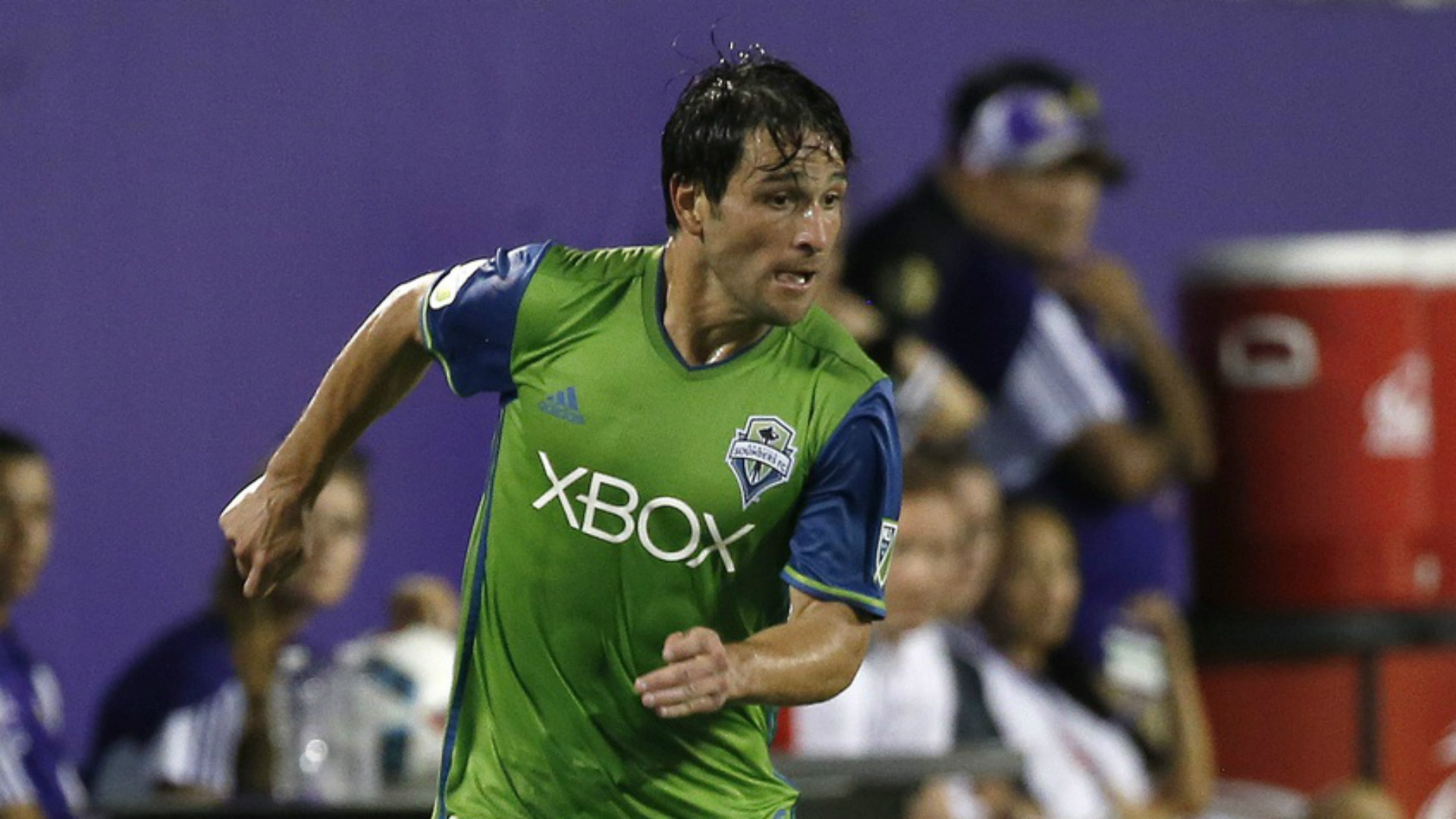 Three teams and eight points — that is what stands in the way of the Seattle Sounders maintaining their streak of reaching the playoffs every year they have been in MLS. Routing Orlando City last week helped revive some hope in their chances of making a strong late-season run, but a much tougher test awaits them at CenturyLink Field on Sunday in the form of Real Salt Lake.
Jeff Cassar's team looked like it might be hitting a slide back down the West standings with a six-match winless skid in midsummer, but two wins in three have suddenly pushed RSL back up closer to the conference's elite. They are tied for the second-most home wins in the league, and match up well against the Sounders, with Kyle Beckerman a good option to try and neutralize impressive playmaker Nicolas Lodeiro. Osvaldo Alonso and Javier Morales will renew acquaintances, while RSL's defense must find a way to deal with the suddenly red-hot Clint Dempsey.
As good as the Seattle attack has looked since Lodeiro's arrival, it is the Sounders' defense that will ultimately determine if they make the playoffs. RSL has the weapons to provide a very stiff challenge, especially if Yura Movsisyan can make his return from a hip injury.
The pressure will be on the Sounders to win at home, where they have lost an astounding five matches this year. Given how good they have looked since Lodeiro's arrival, you have to like their chances.
---
MATCHUPS TO WATCH
---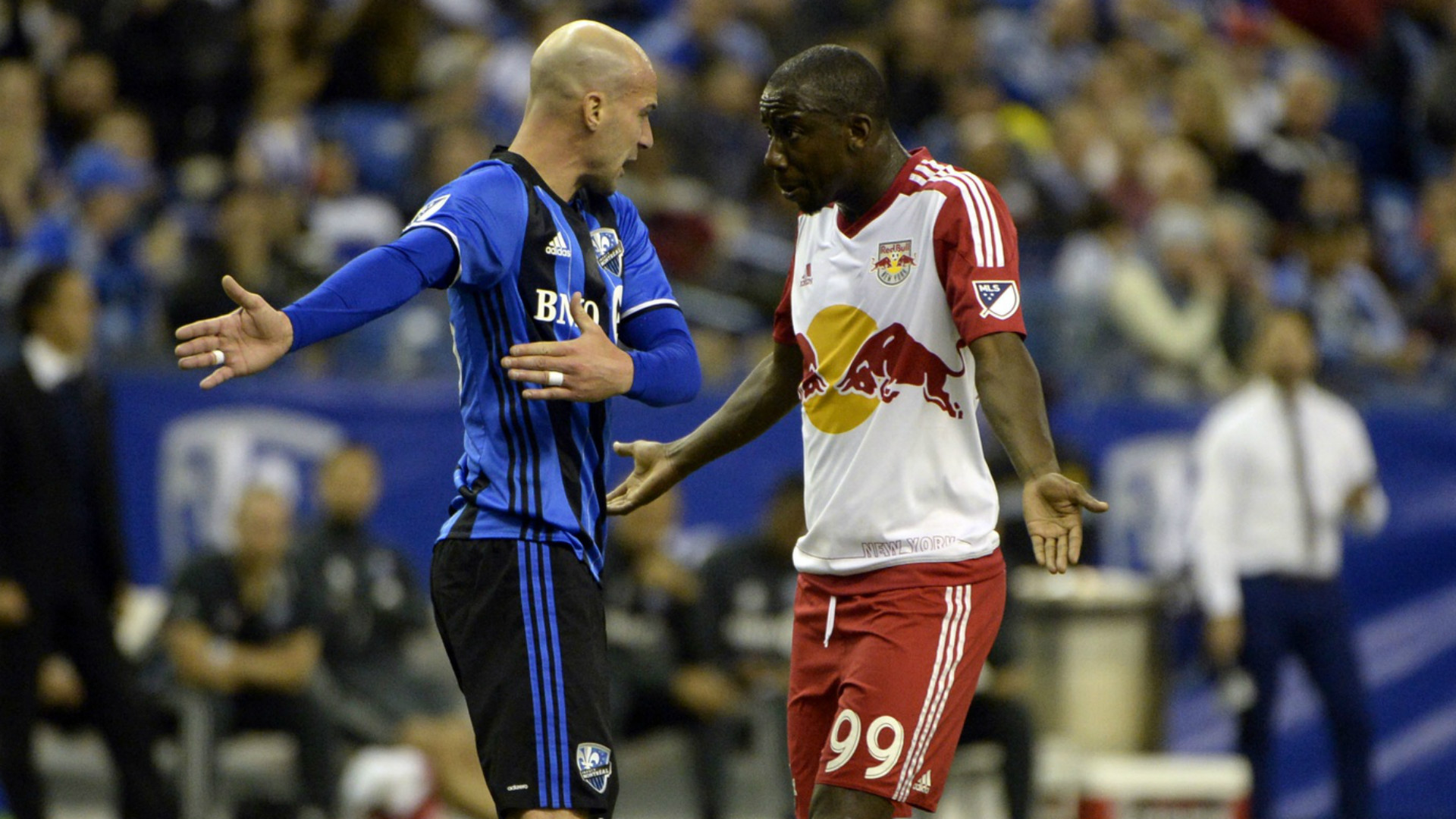 There are some absolutely juicy midfield battles on the docket in MLS Week 23, many of which we have seen many times before. Here are the weekend's best individual matchups to watch:
1. Nicolas Lodeiro vs. Kyle Beckerman. Lodeiro has been excellent in two matches, but Beckerman has a way of pestering and neutralizing even the best playmakers.
2. Bradley Wright-Phillips vs. Laurent Ciman. Stopping Wright-Phillips at Red Bull Arena is no easy task, but Ciman is the reigning MLS Defender of the Year for a reason.
3. Wil Trapp vs. Andrea Pirlo. Whether he sees a lot of Pirlo or Frank Lampard, Trapp is going to need an excellent performance if the Crew are going to stop NYCFC's midfield.
4. Mauro Diaz vs. Roger Espinoza. There may be some fatigue from the FC Dallas contingent after a midweek U.S. Open Cup clash, but if Diaz plays, he will have his hands full trying to get away from the relentless Espinoza.
5. Fanendo Adi vs. Steve Birnbaum. The Timbers will be heavy favorites, but if D.C. is to have any chance of winning, Birnbaum needs to lock down the Nigerian striker.
6. Javier Morales vs. Osvaldo Alonso. These old rivals know each other well, and any time they face off it's a must-watch.
7. Chris Wondolowski vs. Kendall Waston. All-Star teammates face off, and while Waston isn't having his best season, he will still make things tough for the ever-present Wondolowski.
8. Dom Dwyer vs. Matt Hedges. These 2012 MLS draft classmates are enjoying stellar seasons, and their matchup will go a long way toward determining who prevails Saturday.
9. Chris Pontius vs. Andrew Farrell. Pontius is enjoying a bounce-back season since joining the Union, but he won't find it easy going playing against the fast and physical Farrell.
10. Robbie Keane vs. Axel Sjoberg. As impressive as Sjoberg has been this season, the Rapids won't want to see much of him being isolated with the ever-dangerous Keane.