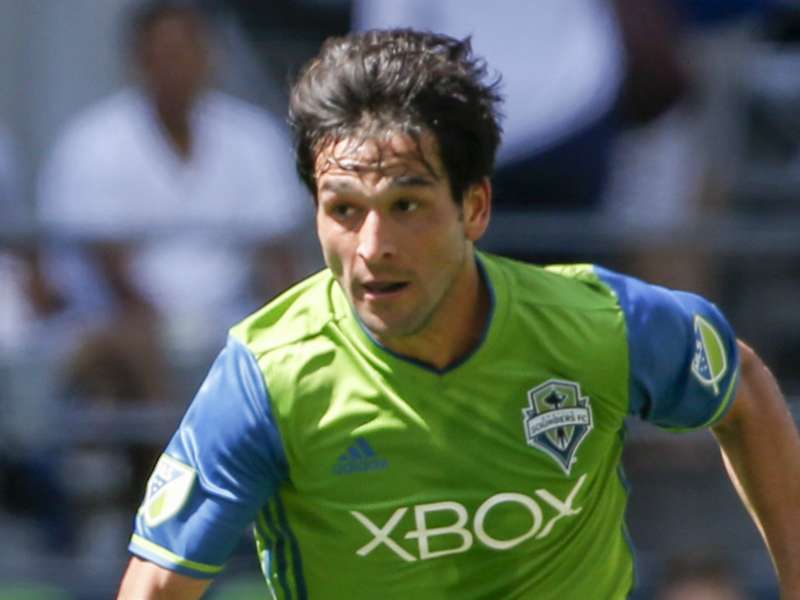 The MLS summer transfer window has drawn to a close, and while there weren't any superstar additions on the level of a Thierry Henry or a David Beckham, teams throughout the league made this one of the busiest summers in recent memory.
The league's new player acquisition tool, targeted allocation money, not only paved the way for teams to be more aggressive on the international player front, it also gave teams another trade tool to work with even if they were focusing on talent already in the league.
The MLS transfer window closed late Wednesday evening, and while teams can still pick up free agents, most of the important roster building for the stretch run was completed this week. Here is a look at the teams that made the most of the transfer window, and the teams that missed their chance to load up for the playoff stretch.
---
MLS TRANSFER WINDOW WINNERS
---
PHILADELPHIA UNION. The clear-cut winners this summer. Yes, the Union paid a high price for the services of U.S. national team midfielder Alejandro Bedoya, but the reality is he is a serious upgrade and his versatility will give Jim Curtin plenty of options when trying to put together a starting lineup. He also provides a veteran locker room presence on a young team. The addition of Charlie Davies gives the Union the kind of fast forward option they were lacking, and his relationship with close friend and former college teammate Bedoya should help boost the Union locker room.
SEATTLE SOUNDERS. The addition of Uruguayan playmaker Nicolas Lodeiro is a game changer and, while he has played just one game so far, that appearance only heightened expectations about what he can do for the struggling Sounders attack. The Sounders also brought back Alvaro Fernandez, a move that was overshadowed by Lodeiro's arrival, but one that should also help the club make a late playoff push.
CHICAGO FIRE. It will take some time to know just how successful this window was for the Fire, but they were certainly busy trying to revamp the roster and brought in a pair of players Veljko Paunovic will be hoping can provide an upgrade. Michael de Leeuw was acquired in May, but only recently made his debut in July and has shown signs of being a quality addition. Armenian striker David Arshakyan is an unknown quantity to American soccer fans, but the 6-foot-4 forward should give the Fire a physical presence up top. Luis Solignac is a more known quantity in MLS, and should be an upgrade.
Where the Fire made out was in their trading of the top allocation spot to the Philadelphia Union. They landed a first-round pick, close to $200,000 in allocation money and a discovery option on an unnamed player. That deal, coupled with the FIre's ability to unloaded unwanted forward Gilberto and send Kennedy Igboananike to D.C. United, should help in the long run. Unfortunately for Fire fans, there were no high-profile signings that might help truly turn the season around.
COLORADO RAPIDS. You can argue that Tim Howard's contract was a steep price to pay for a goalkeeper, but it's tough to argue with the idea that he steps in right away as one of the best goalkeepers in MLS and the perfect leader to help a team that suddenly has championship aspirations. Replacing Luis Solignac with longtime MLS veteran Sebastien Le Toux could also wind up being a significant pickup.
NEW YORK RED BULLS. The days of superstar acquisitions are on hold these days at Red Bull Arena, but moves like the two made this week show a Red Bulls team committed to winning its first MLS Cup. Newly signed designated player Omer Damari gives the team sorely needed forward depth and Austrian winger Daniel Royer gives them an experienced player to help fill the void left by the departure of Lloyd Sam.
VANCOUVER WHITECAPS. It was a very busy summer window for the Whitecaps, who landed some players capable of contributing right away in attack and defense. The addition of Giles Barnes was a shrewd one, and the Jamaican attacker should help boost an offense that has struggled without injured speedster Kekuta Manneh. The arrival of Canadians David Edgar and Marcel de Jong have also given the team depth.
The Whitecaps were sellers as well, moving Octavio Rivero to Chile and flipping Fabian Espindola to Necaxa for a tidy profit after acquiring him from D.C. United.
---
MLS SUMMER WINDOW LOSERS
---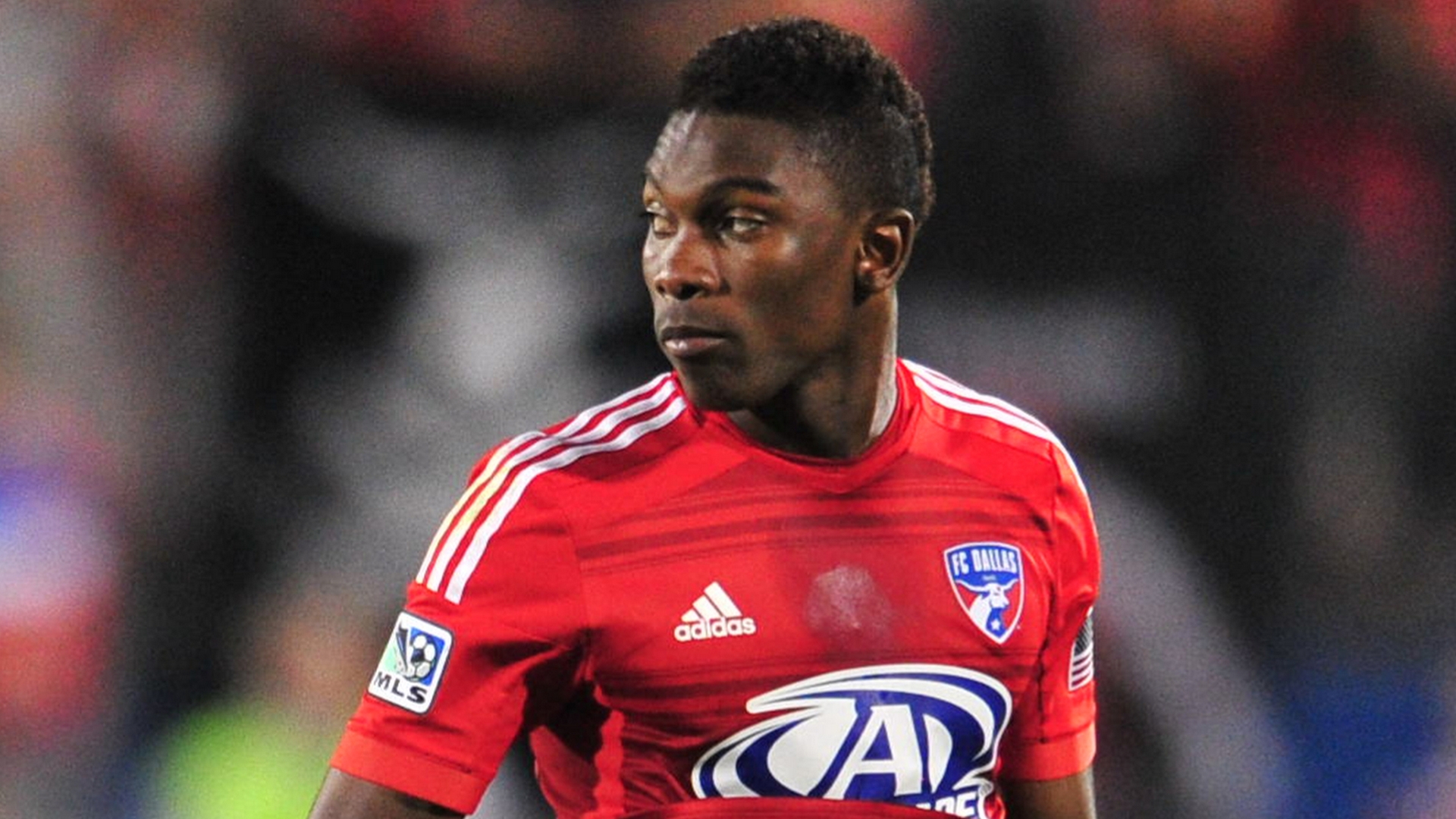 COLUMBUS CREW. Remember when Kei Kamara was traded and the belief was that the big haul received from New England would help the Crew improve? Well, not only has the Crew's season devolved into a nightmare, but those major reinforcements didn't really arrive. Norwegian defender Nicolai Naesse should help the team on the defensive front, and Zack Steffen is a future star at the goalkeeper position. That said, the Crew don't look like a team that did enough to really turn around a terrible season.
SPORTING KANSAS CITY. Peter Vermes spoke out recently about what he believes to be an inflated transfer market, comments that came as Sporting KC failed to make a major splash this summer. To be fair, the winter saw free agent pickups Brad Davis and Justin Mapp, but you feel like Sporting KC could have used one more starting-caliber forward.
FC DALLAS. Why is a team currently leading the overall MLS standings on this list? Blame Fabian Castillo. His transfer saga became an ugly eyesore and dragged on to the point where FC Dallas had no choice but to sell. And the prolonged ordeal now means that the transfer won't help the club improve this season's squad.
HOUSTON DYNAMO. Owen Coyle's departure was always going to lead to a shakeup in Houston, and Giles Barnes' departure was part of that. The Dynamo essentially raised the white flag on the 2016 season with the acquisition of some younger international players in Keyner Brown and Yair Arboleda. Eric Alexander could turn into a useful pickup, but overall it felt like an underwhelming summer for a team that has endured several down years.
NEW ENGLAND REVOLUTION. The Revs don't make this list because they traded Charlie Davies to the Union. They're here because they didn't do anything to improve the roster in the summer window. To be fair, they made their big splash in April with the acquisition of Kei Kamara, but for a team still chasing a playoff spot, the summer window felt like a wasted opportunity for New England.
PODCAST | Harry Shipp finally feeling like himself with Montreal Impact