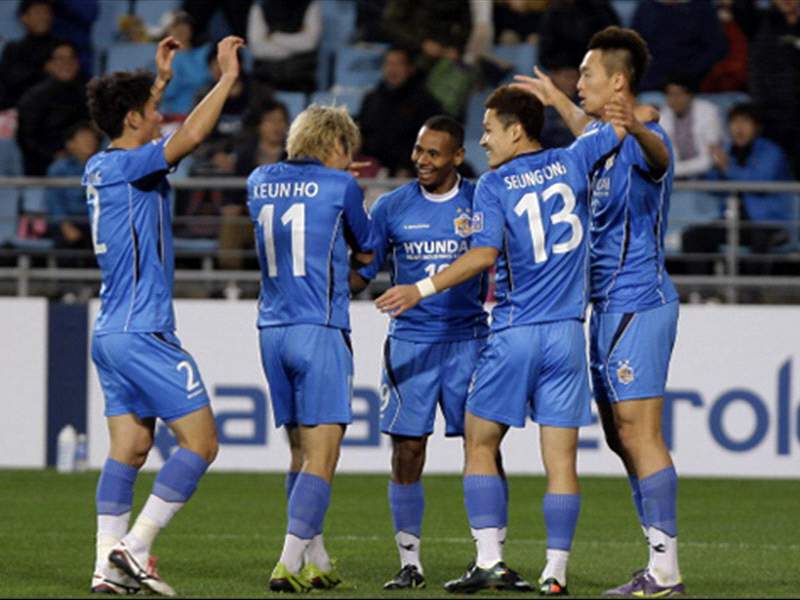 South Korea's Ulsan Hyundai became the third South Korean side to win the Asian Champions League (ACL) in four years after defeating Saudi Arabia's Al-Ahli 3-0 on Saturday night at the Ulsan Munsu Football Stadium.

The hosts got off to a solid start in front of the nearly sold-out crowd, quickly gaining control as the visitors struggled to find their form. Captain Kwak Tae-Hi drew first blood in the 13th minute when he calmly headed in a free-kick delivered by Kim Seung-Yong.

Al-Ahli continued to struggle, only making their presence known in the last minutes of the first period when they capitalised on an overconfident Ulsan defence and created several chances before the half-time whistle.

Ulsan came out strongly in the second half as well, doubling their lead in the 68th minute when Rafinha capitalised on a sumptuous pass by Kim Shin-Wook to all but end the game as a contest.

The visitors hoped to be the first Saudi Arabian club to lift the continental title since 2005, but were finally finished off when Kim Seung-Yong made it 3-0 in the 76th minute. Al-Ahli's best chance came in injury time, when Kim Young-Gwang was forced to make a routine diving save.

The newly-crowned Asian champions will become the first Korean club since 2010's Seongnam Ilhwa Chunma to compete in the Fifa Club World Cup when they face Monterrey in the quarter-finals on December 9 at the Toyota Stadium near Nagoya. The winner of that match will advance to play Chelsea in the semi-finals.