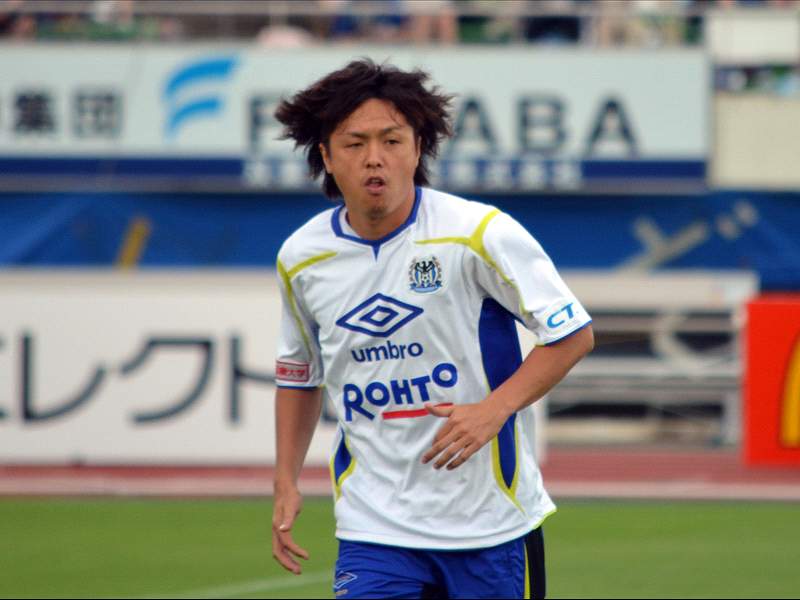 Yasuhito Endo is one of the most well-known faces of Japanese football in the world, yet he has spent all of his career playing in the J-League, mostly at Gamba Osaka.
In his 14 years as a professional he has won all of the top domestic trophies and an AFC Champions League. Since 2003, he has been selected in the J-League Best XI for eight consecutive years.
The Kagoshima native is still a pillar of the Japanese national team, having played 108 games with the Samurai Blue, with whom he has won two Asian Cups.
In this exclusive interview with Goal.com, Endo candidly shares his opinion on the state of Japanese football in the wake of Japan's internal achievements of the recent seasons.
Goal.com: So, how did you start playing football?
Yasuhito Endo: Both my older brothers played football. We had no toys, only soccer balls. My dad wanted us to play baseball, but there is a vibrant football scene in my hometown (Kagoshima), so we went for football.
Goal.com: Back then, Daisuke Matsui was your team-mate in High School, right?
YE: He was two years younger, so we never played together in official games, but he was fantastic already.
Goal.com: After High School, you joined Yokohama Flugels in 1998. Sadly, it ended in tears there…
YE: It was my first year as a professional and half-way through the season we were given the unbelievable news that the team will disband at the end of 1998. Players and supporters tried to raise money and awareness through the media, but it was in vain. We did win the Emperors' Cup, though, and that was very emotional.
Goal.com: As a young player I imagine you were probably very anxious about your future after that?
YE: Indeed, I had just got used to the J-League, it seemed inconceivable that my club would disappear!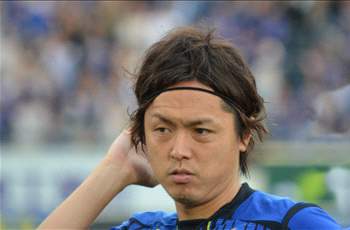 Endo |
Relegated at Kyoto
Goal.com: You then transferred to Kyoto Purple Sanga. Besides you, that team had plenty of talent.
YE: There was Kazuyoshi Miura, Takashi Hirano, Shigeyoshi Mochizuki, Park Ji-Sung and Daisuke Matsui, but somehow, mysteriously, that team ended up being relegated.

Goal.com: …and you finally arrived at Gamba Osaka in 2001. Back then it wasn't yet a winning club?
YE: Not yet, but there were many good young players, so I was quite sure that in two or three years we would have been a good team.
Goal.com: How did Akira Nishino, who arrived in 2002, transform Gamba into a "big club"?
YE: In the beginning he explained us a lot of things. Also, there was among all players the will to build a new, strong image for Gamba.
Goal.com: In those early years, there was also a growth in the number of supporters. Gamba will be soon moving in a new, bigger stadium. What do you need, in order to keep the number of supporters growing?
YE: More than everything, we need victories. Then, good players.
Goal.com: Speaking of good players, in 2008, Gamba faced Manchester United in the Fifa Club World Cup. How was it?
YE: They were clearly of another level. They had many experienced players, all very strong.
Goal.com: However, last year in South Africa it seemed like all of a sudden Japanese football as well graduated to world's top level. The friendly games before the World Cup were still dreadful, then… what happened against Cameroon?
YE: I think the main factor was that there was no pressure. As we under-performed before the World Cup, our rivals thought they would beat us and there were no great expectations for Japan.
The last friendly before the tournaments was against Cote d'Ivoire. They were very strong, it was a positive experience. In that game we held on well and we thought that with Cameroon it might be easier. We believed we could beat them, as they were not in great condition too.
"We Japanese at times think too much. But in South Africa there were not many other Japanese people around, we had no idea of what the newspapers were writing and it all made it easier."



- Yasuhito Endo on the 2010 World Cup

Goal.com:
Seen from the outside, the impression is that as the World Cup began, all of a sudden you came together as a team. Every player was running, defending, attacking… you seemed very compact and motivated… As if as your mental attitude had changed?
YE: Well, we Japanese at times think too much. But in South Africa there were not many other Japanese people around, we had no idea of what the newspapers were writing, and it all made it easier.
Goal.com: So, you imply that Japanese players are not very good when under pressure?
YE: Hmmm, maybe if compared with players from other countries we are a bit more sensitive. We're not so experienced yet, few of our players have played in the [Uefa] Champions League, for example. It boils down to experience.
Goal.com: Against Denmark, before taking the free-kick you then scored, what were you discussing with Keisuke Honda?
YE: I just told him I was taking it and he was okay with it.
Goal.com: You started to celebrate that goal even before the ball went in!
YE: As it went around the wall, I knew it was going in - it was exactly as the mental image I had before kicking.
Goal.com: Do you have regrets for the following game, against Paraguay?
YE: Perhaps we should have taken more risks when attacking, we were too defensive.



"As it went around the wall, I knew it was going in - it was exactly as the mental image I had before kicking."





- Endo on his free-kick against Denmark


Goal.com:
After the World Cup, quite a few Japanese players moved to Europe, yet in the J-League we see continuous improvement. What does the J-League need to do to reach the same level as the top European leagues?
YE: We're still a relatively young league and the level of our players still needs to improve. It would be good to have more strong foreign players, also from Europe and Africa, for example. Watching the Copa America, I saw a lot of good players, if a few of them could come to Japan, the level of our league would surely improve.
Goal.com: On the theme of foreign players, would you like to become one of them, and play abroad? Or you are committed to finishing your career at Gamba?
YE: I would really like to play in Europe or Brazil, and hopefully then to be called back by Gamba to complete my career here.
Goal.com: This is your 11th year at Gamba?
YE: As said, I hope to finish my career as a player here. After that, one day I might be a coach or a manager, who knows?
Goal.com: A few weeks ago we picked you as World Player of the Week at Goal.com. The J-League is becoming more popular abroad, in Asia and Europe as well. Do you have something to say to the overseas fans of Japanese football?
YE: The J-League has a clean, safe image. Supporters are fantastic and we players are working very hard to catch up with the level of European football.
Goal.com: A couple of weeks ago I wrote an editorial about how Japanese football players, both men and women, can become the leaders of a new Japan. Do you agree?
YE: I would surely like us to be leaders. In general, we are not so considered by the media yet, if for example compared to baseball or even golf players. Ideally, I'd like us to be good role-models for the young generations.
Goal.com: Will you write a book like Yuto Nagatomo, maybe after you retire?
YE: No, I won't! Laughs
You can watch the Japanese top flight LIVE on J-LeagueTV, including fixtures from the upcoming round this weekend