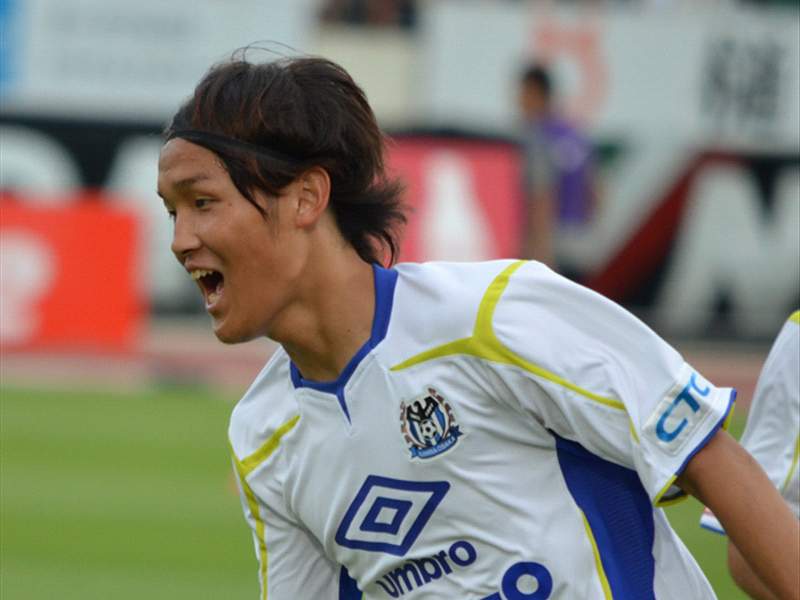 EXCLUSIVE
By Cesare Polenghi
Teenager Takashi Usami has gone from a high school student, to a J-League star, to a national team member and now he's about to become a Bundesliga player after sealing a deal last week to join German giants Bayern.
It's been a rapid rise for the 19-year-old, who has been starring with Gamba Osaka in 2011 before winning his first-ever Japan call-up in June.
When Usami joins Bayern later this month, he will be alongside big names such as Arjen Robben, Franck Ribery and Thomas Muller.
Speaking to
Goal.com
, Usami looks at how he's handled his rapid rise so far and how he's looking forward to becoming the latest Japanese player to join the Bundesliga.


There is a legend that says when you were playing as a kid you wanted two or three players marking you. Is that true?
Takashi Usami: It wasn't me asking for it, it just happened that way. I often had two defenders on me for the whole game!
You were probably a very feared young footballer… But another story says that your coach at Nagaokakyo, your team when you were a Junior High School boy, told you once: "You're not a genius!"
TU: That is true too, but I took that as a positive comment. I just rolled up my sleeves and trained harder.
And you made it into Gamba Osaka Youth. It must have been harder to be training with a J-League club while still being a full high school student...
TU: Not really. I did not have much time to fool around, but football was enough. I always loved to play, it was never a problem.
What about studying, then?
TU: Well, that was not that good (laughs).
At 17-years-old you were already playing with Gamba's top team. How was that?
TU: In the beginning I thought the level could have been too high for me. But I got used to it. I really need to thank some of my team-mates, such as Ban (Ryuji Bando, now at Cerezo Osaka), Michi (Michihiro Yasuda, now at Vitesse Arnhem) and many others. I learnt a lot from them. In my second year as a professional, I felt I was okay.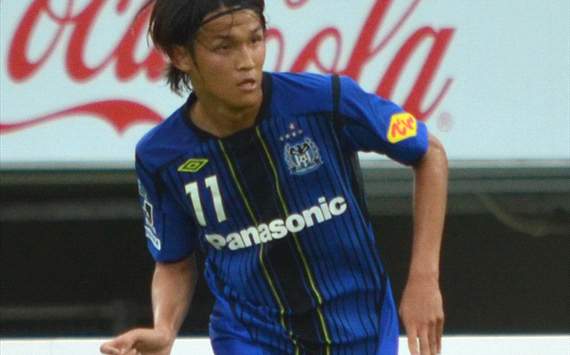 Usami | 'Zaccheroni took good care of me'
Your performances in J-League and in the Afc Champions League earned you your first national team call-up in June. How was it to train with the best Japanese players?
TU: The level was very high, but I felt that I could manage.
What did (Japan coach) Alberto Zaccheroni tell you?
TU: He really took good care of me. He gave me very detailed comments about my weak and strong points. It was very good.
And now you're headed to Munich. You had a few offers from Europe, why did you pick Bayern?
TU: Bayern is a very big club and I liked Jupp Heynckes' words. In Munich, I can play at a very high level. It is a big challenge.
And at Bayern there's plenty of famous players...
TU: Robben, Ribery, Muller… So many other great players! It will be a great experience to be with them. I will have to fight to get a spot in the team with such team-mates, but I will do my best to earn the trust of everybody.
Have you set a target for yourself? How many games, how many goals…?
TU: I have no particular target, except than doing my best, getting to play and score as much as possible.
"I am coming to Germany to improve and with the determination to become a top player. I am counting on your support."




-

Takashi Usami's message to Bayern fans
What do you know about living in Germany?
TU: I heard from other Japanese players who are already there that it is great.
And about Munich?
TU: I know it is very famous for beer.
Will you wear leather trousers and go to the Oktoberfest?
TU: (laughs) Let's say I will do my best to fit in with German's culture.
Anything you want to say to Bayern's supporters?
TU: I am coming to Germany to improve and with the determination to become a top player. I am counting on your support.
Follow Goal.com on

. Get the latest football news direct... Check out Goal.com's

page; be part of the best football fan community in the world!