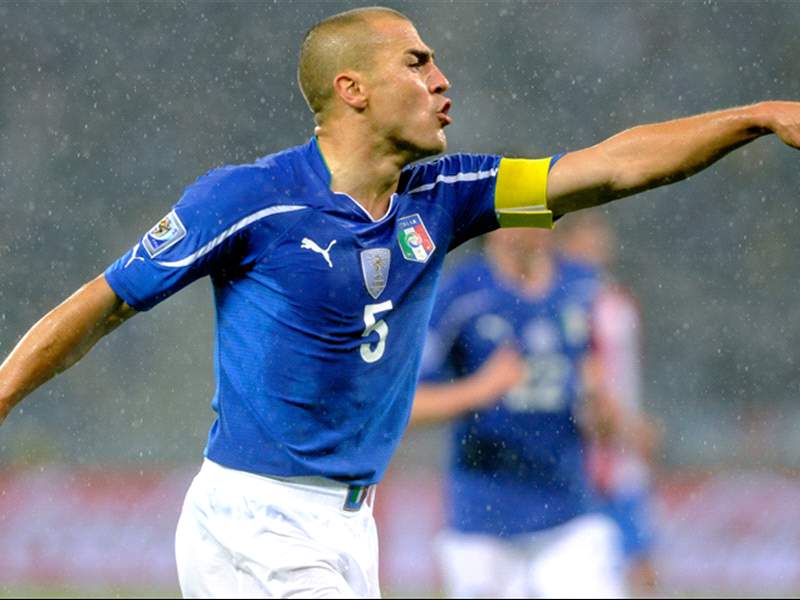 UAE giants Al Ahli have denied Italian defender Fabio Cannavaro has been released by the club following reports suggesting he could be set for a move to England.
British tabloid News of the World had linked the 37-year-old defender with newly-promoted Premier League club QPR on Sunday, stating Cannavaro would be available on a free transfer after being released by Al Ahli on June 21.
However, Al Ahli chief executive Ahmed Khalifa Hamad insists that the veteran defender remains contracted for next season.
"None of that is true. Fabio Cannavaro is going nowhere," he explained to Sport360. "I don't know where these reports emerged from, but he has a year left on his contract with us and he is expected to stay with the club."
Speaking separately to The National, Hamad added: "He has not been released, nothing of this kind has happened.
"He is on holiday and we will meet once he comes back. Every day I am hearing new stories and I don't know where these people get their information from."
However, speculation remains over Cannavaro's future in Dubai following changes this week to UAE Pro-League rules which will restrict clubs to four foreign players per squad, one of whom must be from the Asian Football Confederation (AFC).
Al Ahli have recently signed Brazilian strike duo Grafite and Jaja from Wolfsburg and Trabzonspor respectively, prompting rumours Cannavaro could be set for the exit. Club president Abdullah Saeed Al Naboudah also claimed that the squad needs a "major overhaul" after consecutive eighth-place finishes.
However, Al Naboudah told the club's website that Cannavaro is a major part of Al Ahli's plans moving forward.
"Cannavaro is very professional, a leading example and an inspiration for Al Ahli's young players," said the president.
"The rumours are false. His future is here at Al Ahli and I am very pleased with his contribution to our club and his performances on the pitch.
"The recently-concluded season was disappointing for us, but Cannavaro's attitude and commitment were top class."
Hamad also told The National that the club have already settled on their foreign brigade, but for their AFC player.
"We are looking for one more player now and he has to be Asian," he said.
Follow Goal.com on

. Get the latest football news direct... Check out Goal.com's

page; be part of the best football fan community in the world!