---

EXTRA TIME
---
Lionel Messi's last ever penalty for Argentina may have been truly catastrophic and heart-breaking, but the ball itself is still set to be auctioned off for a massive price.
The five-time Ballon d'Or winner stepped up in a penalty shootout in the Copa America Centenario final against Chile, only to send it sailing over the bar as his side suffered a defeat in a tournament decider for the third consecutive time.
Having lost one final too many, with Argentina also beaten in the final of the 2014 World Cup and Copa America 2013, Messi announced his time with the national team is over, making the ball that flew over the bar and into the crowd a unique item.
---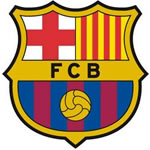 READ MORE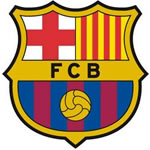 |
Barca plan Mascherano contract talks

---
And Pedro Vasquez, who caught the ball, is planning on auctioning it off and so far stands to earn €27,000.
"The truth is that if the ball becomes any more valuable, it would be a risk to have it in my house," the Chilean said, as quoted by MARCA.
"I could sell it, it would depend on the circumstances.
"It is nice to have the ball, but if it keeps rising in price, I'll sell."