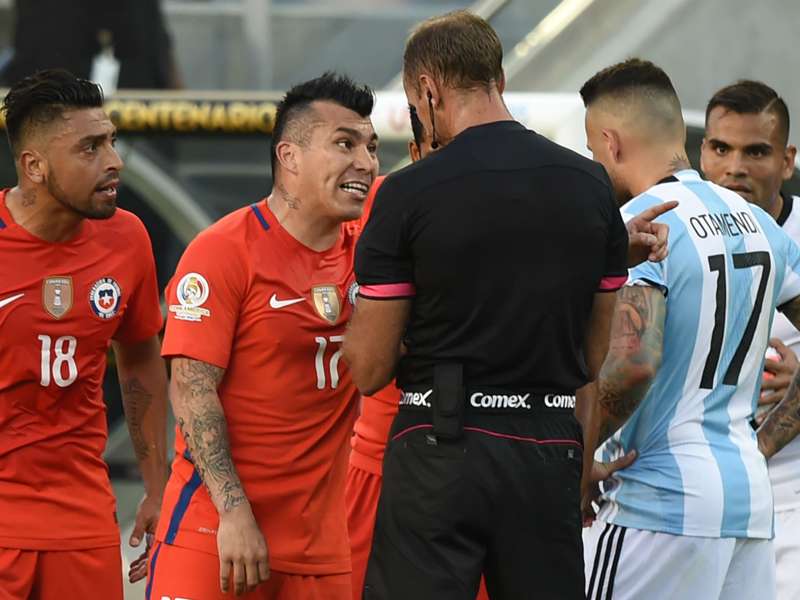 ---

EXTRA TIME
---
Gary Medel hates losing, whether it is in the Serie A with Inter or in Chile colours.
But if there is one thing the little bundle of fury loathes more, it is going down to the Roja's neighbours and bitter rivals, Argentina.
Pitbull has a long history of clashes with Argentina,
with an Under-20 red card and a vicious unpunished kick to Lionel Messi's stomach on his rap sheet
.
And after the Albiceleste beat the Copa America holders 2-1 in their first game of the Centenary edition, he had an unmistakeable message for Messi & Co.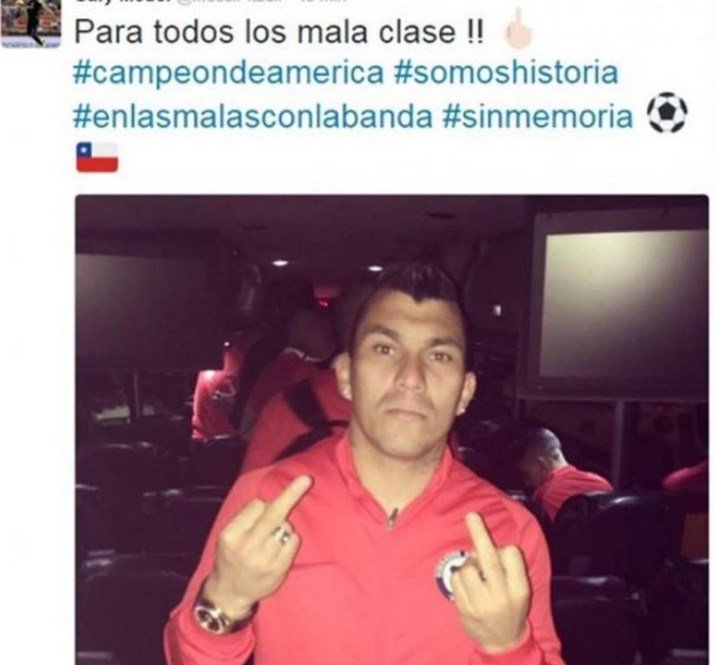 "For all those classless people," the defender fired on Twitter, and if that message didn't get across his gesture certainly did the trick.
The accompanying hashtags 'America's Champions', 'We are History', 'With the Gang in the Bad Times' and 'No Memory' also eloquently conveyed his feelings about the defeat.
Once the red mist had subsided, however, Medel came to regret his outburst. Typically for this straight shooter, he made no attempt to hide his indiscretion even while deleting the Tweet.
La más linda del mundo me obligó a borrar la otra foto. Yo obediente le hago caso. Pero igual #VamosChileCTM !! pic.twitter.com/UozCW40FpS

— Gary Medel (@MedelPitbull) 7 de junio de 2016
"The most beautiful girl in the world made me delete the other photo. Obedient, I listened to her," he said, accompanied by a picture of his adorable daughter.
Will fatherhood eventually calm the Pitbull? Somehow it looks unlikely!