CHESTER, Pa. — For fans of most teams holding a 2-0 lead and man advantage, there would be plenty of reason to celebrate and enjoy what would seem like an impending victory — but Philadelphia Union fans know better. For years, they have watched their team squander leads in the most comically painful ways possible, and when you go through that enough times you learn not to take anything for granted.
That is why Talen Energy Stadium had a nervous energy as the Union held a 2-0 lead on the New England Revolution on Sunday. Je-Vaughn Watson's red card seemed to make New England's comeback attempts even more unlikely. But when Revs goalkeeper Bobby Shuttleworth saved penalty kicks in each half to keep the score 2-0, the undercurrent of dread was palpable — not just among Union fans, but even in the mind of Union coach Jim Curtin.
"I'm not going to lie and say it doesn't cross your mind," Curtin told Goal USA when asked if there was some sense of concern despite the two-goal lead. "It's always difficult to change old habits and break them. I think we have enough new faces, though. They don't even know anything about the past and the craziness of this stadium, and blown leads and the craziest things happening."
The Union never did collapse as previous versions of the team might have. No, instead they kept New England off the scoreboard and even added a late third goal that set off a joyous — and relieved — celebration in this Philadelphia suburb.
"When we were up 2-0, and New England had a little bit of the ball, and had an opportunity or two, you could feel it inside the stadium, the fans having a little bit of doubt," Curtin said. "Part of that is us now having to build equity, and do it over and over, and grind out these 2-0, 3-0 and 1-0 wins before there's a belief and a comfort level."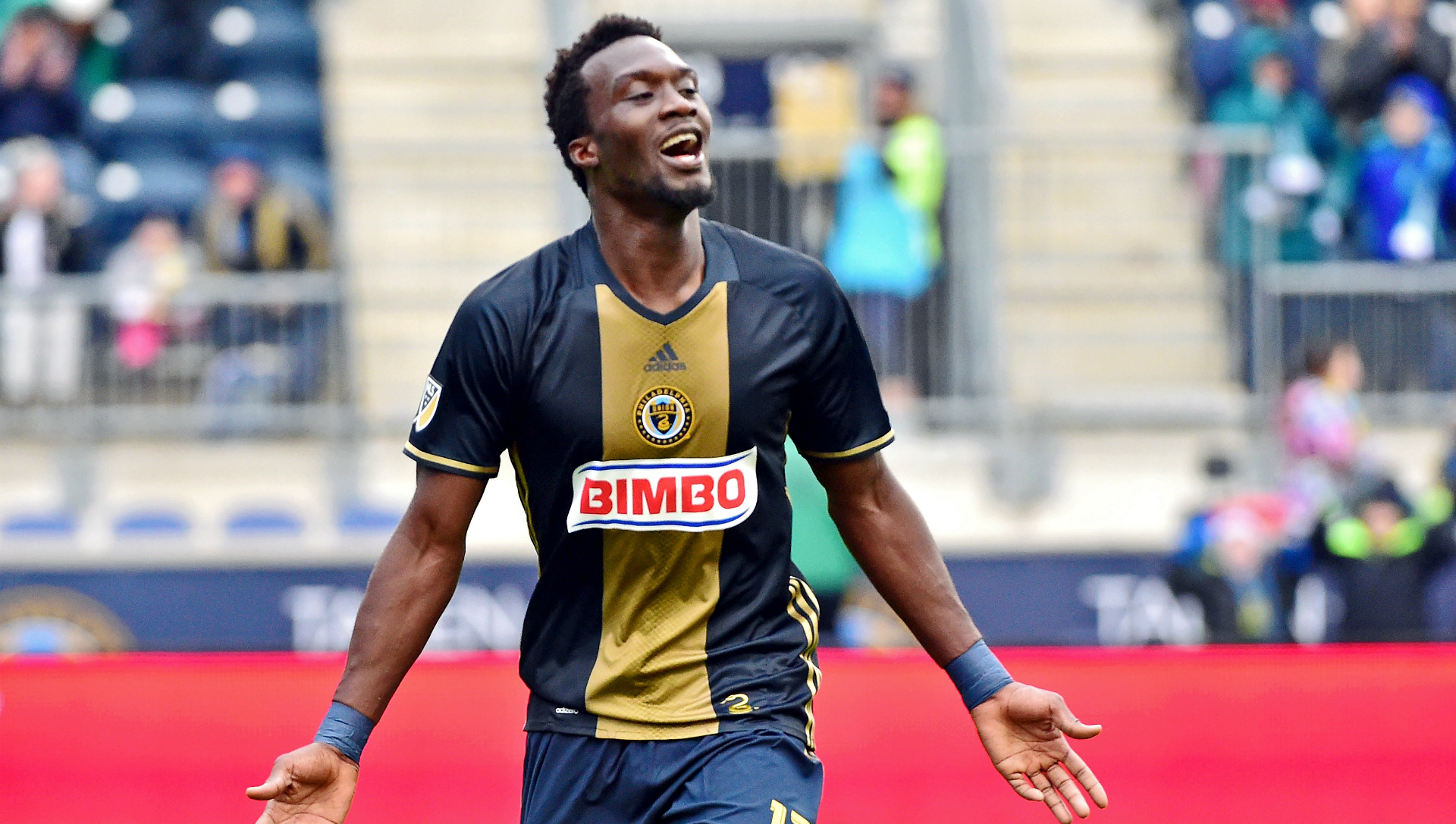 It may only be three weeks into the 2016 season, but the new-look Union are giving fans reason to be optimistic. Sunday's victory moved the Union into a tie for first place in the East, and also gave the team its second win of the season — a mark that took them 12 matches each of the past two years.
C.J. Sapong grabbed the headlines with his two-goal effort against the Revs, but the club's promising start has been fueled by several players. You have young Jamaican goalkeeper Andre Blake, who is playing like the standout he was expected to be when he was drafted No. 1 overall in the 2014 MLS draft. Then there are newly acquired midfielders Ilsinho and Roland Alberg, who have brought an added level of attacking class to the Union offense.
Rookie Keegan Rosenberry has quietly enjoyed one of the best starts to the season of any member of the 2016 MLS draft class. Longtime D.C. United midfielder Chris Pontius has fit right in as a productive starter, and journeyman central midfielder Warren Creavalle has been excellent in place of injured star Maurice Edu.
"It has all come together really well, and we feel good about this team and about the depth we have too," Curtin said. "When you can be without a Vincent Nogueira and a Maurice Edu and keep getting results, it's big for us and gives the guys confidence, and I can't say enough about what having Andre playing so well does for us."
Union fans can certainly appreciate it. The nightmare that was the Rais M'Bohli experiment, coupled with losing potential homegrown signing Zack Steffen to Europe and watching Blake spend most of 2015 injured, has made the goalkeeper position a snake-bitten one for the Union. Blake appears ready to change that, as he has been key in each of the team's victories to start the season.
You won't hear Curtin looking too far ahead just yet. He remains cautiously optimistic about what his team can do in 2016, but he can already see small signs that things just might be different for the Union this year.
"When Lee Nguyen hits both posts, that's maybe one that maybe bounces the other way in the past, but it didn't," Curtin said, referring to Nguyen's first-half free kick that twice struck woodwork before narrowly staying out of the goal. "Hopefully we keep winning games, and keep seeing signs like that to let us know it's a new day around here."
---
NO SOPHOMORE SLUMP FOR CYLE LARIN
---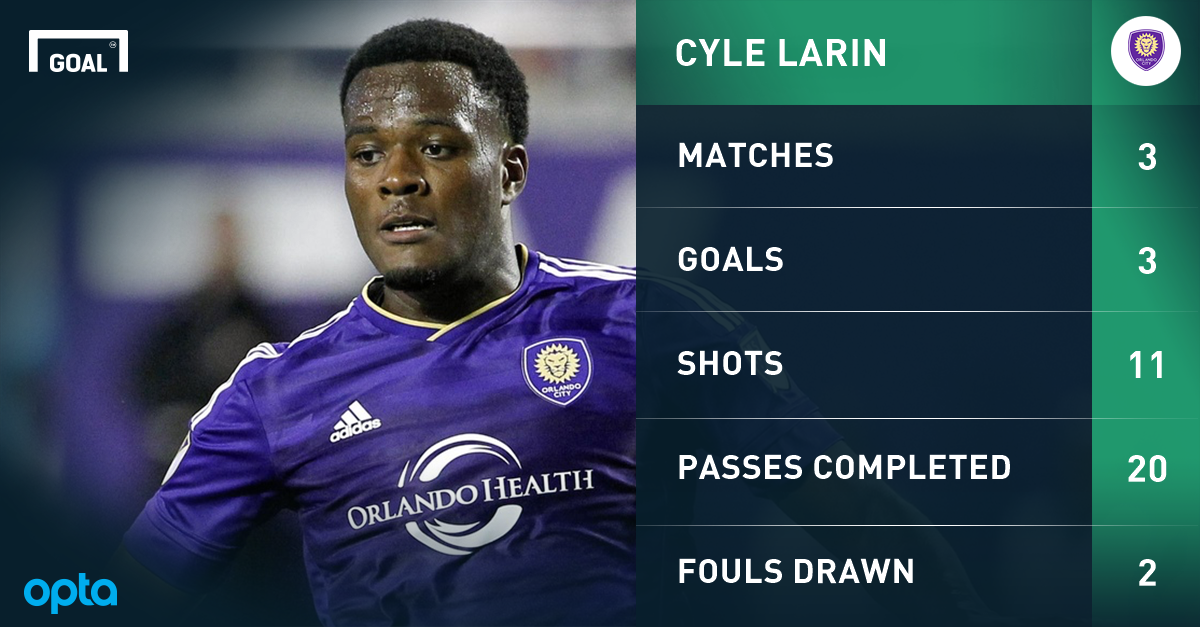 When Cyle Larin finished the 2015 MLS season with a record-breaking 17 goals, there was a sizable sentiment that the Orlando City striker couldn't possibly do that again, and that a sophomore slump had to be inevitable.
Forget matching his rookie goal total — Larin looks very capable of surpassing it.
Larin scored in his third straight match Friday, netting the only goal in Orlando's 1-0 victory against New York City FC at Yankee Stadium. His goals, and imposing presence at the top of Orlando's attack, are a key reason why the Lions are still unbeaten after three matches.
That fast start has Orlando believing Larin is capable of shattering the goal tally he reached as a rookie, a total that destroyed the preview MLS rookie record of 11. And why are the Lions so confident in Larin?
Simply put, Larin has entered the 2016 season miles ahead of where he was when he started 2015 as a rookie.
"I said before the season starts I expect him to score 20 goals this season," Orlando coach Adrian Heath said Friday. "I don't go along with this 'sophomore slump' (talk). I know he's bigger, stronger, quicker. He's got more experience now. He's got all the tools to be a top-class striker. If he stays fit, God willing, this year he'll score 20-plus goals."
Larin credits the work he put in this winter to improve his overall fitness.
"The offseason was important for me, just getting stronger," Larin told Goal USA. "When I came into the league there was a lot I didn't know about taking care of my body and getting myself ready for what you go through, and I learned a lot of that last year.
"Every game I play I get better at something, and I just keep learning from my coaches and from guys like Kaka, and I feel better now than I did this time last year."
Larin's Rookie of the Year season makes it easy to forget that his 2015 didn't start so well. He played just 19 minutes in the first four matches, and didn't score his first pro goal until the sixth game of the season. His third goal of the season came in the team's 10th match.
---
THE BEST OF MLS WEEK 3
---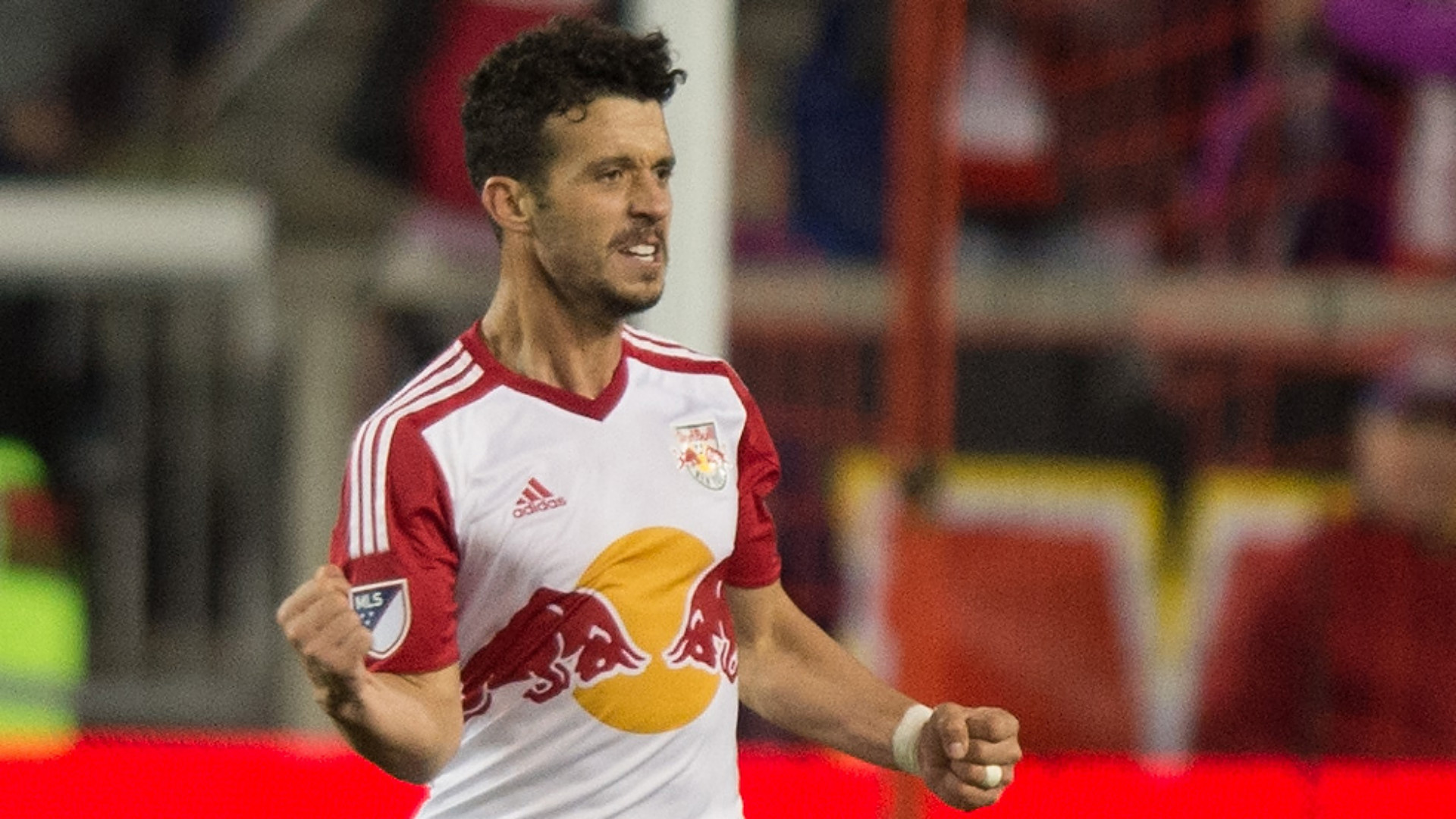 Player of the Week: Felipe Martins. The New York midfielder delivered a pair of stunning second-half goals against Houston to help the Red Bulls rally to their first victory of the season.
Team of the Week: FC Dallas. Rebounding from an ugly loss is never easy, but Oscar Pareja's side shook off last week's 5-0 drubbing to Houston by handing Montreal its first loss of the season, posting a shutout in the process.
Rookie of the Week: Jonathan Campbell. The Chicago Fire central defender helped anchor his team's back line, and kept Kei Kamara off the score sheet, in Saturday's 0-0 draw with Columbus.
Goal of the Week: Felipe Martins. There were plenty of good options this week, but Martins gets the nod.