Goal readers have voted Cristiano Ronaldo as the best player of the Champions League season by an overwhelming margin.
The Real Madrid star was victorious again on Saturday, scoring the winning penalty in the shooutout as they defeated bitter rivals Atletico Madrid in a repeat of the 2014 final.
It capped another incredible year for Ronaldo, who scored 16 goals in the Champions League alone, and 60.8 per cent of readers were agreed that he was the competition's biggest standout.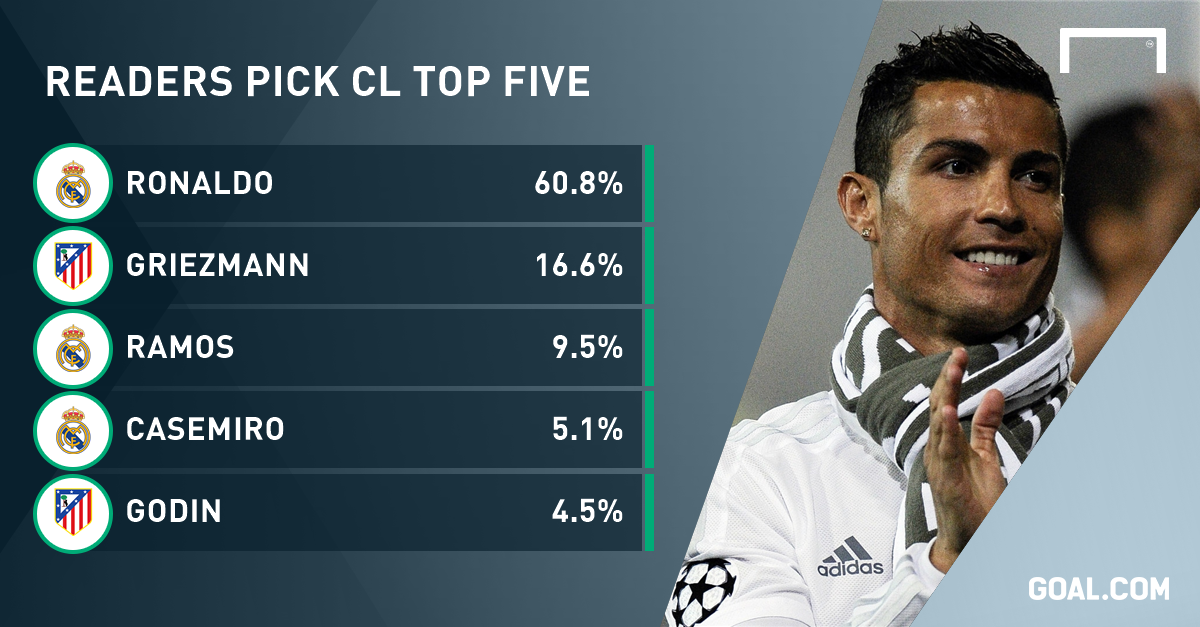 His closest rival was a long way behind but Atleti's Antoine Griezmann had a fine campaign himself, his goals against the likes of Barcelona and Bayern Munich convincing 16.6% of voters to back him for the crown.
Two more Madrid players were also in the running, with veteran defender Sergio Ramos backed by 9.5% and emerging star Casemiro receiving 5.1% of the vote.
Diego Godin was unfortunate to be on the losing side in the final and picked up 4.5% of the vote, while a further 3.5% thought that Bayern striker Robert Lewandowski was the best on show.