---

COMMENT
---
Cristiano Ronaldo relishes the Champions League. The Portuguese is the all-time top scorer in the continental competition and on Saturday he can join a select band of players to have won it three times. But he has never quite made his mark on a final, as Lionel Messi has over the course of his glittering Barcelona career.
If he scores in Milan on Saturday, Ronaldo will make more history by becoming the first player to net in three separate finals, having hit the target for Manchester United versus Chelsea in 2008 and then for Real Madrid against Atletico in 2014.
But those stats do not tell the entire story. Despite the two goals, the 31-year-old's three appearances in European football's foremost fixture have had as much disappointment as they have brilliance. And as Atletico loom again on Saturday, Madrid may well need more from their talisman this time around.
In the 2007-08 final Ronaldo opened the scoring with a wonderful header to give United the lead against Chelsea, but after Frank Lampard's leveller the Portuguese paused in his run-up in the penalty shootout and saw his spot-kick saved by Petr Cech. It was United's only miss in the series and had it not been for John Terry's slip minutes later as the Chelsea captain hit the post it would have cost Sir Alex Ferguson's side the trophy.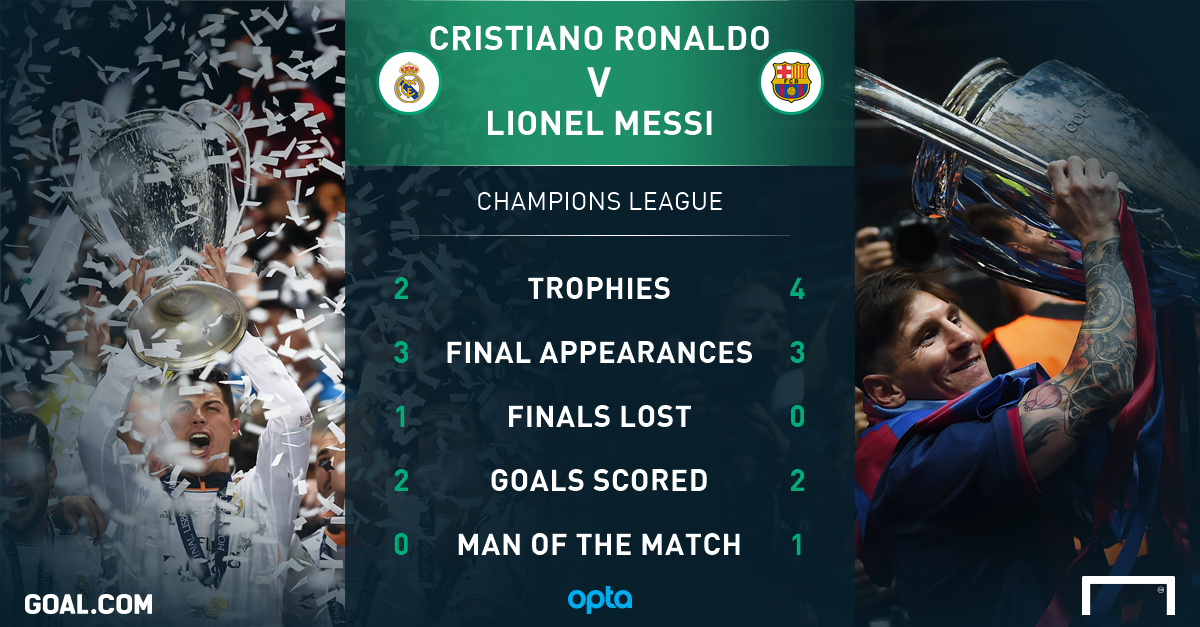 A year later, United were back in the final - this time against Barca - and all the talk ahead of the game was whether this would be the Portuguese's final match for the Old Trafford outfit as Madrid stepped up their interest.

Ronaldo rarely threatened in a one-sided final as Barcelona put on a masterclass in a 2-0 win, which saw Messi make sure of the victory with a tremendous towering header. The Argentine was also involved in the build-up to the opener netted by Samuel Eto'o as Cristiano cut a forlorn figure. The Madeira-born winger tried to do everything himself and grew increasingly frustrated in what was a disappointing display.

And after Messi had starred in Barca's 2011 Wembley win against United again, hitting a superb strike from outside the box and playing his part in the third goal for David Villa in a Man of the Match performance, Ronaldo reached the final once more in 2014.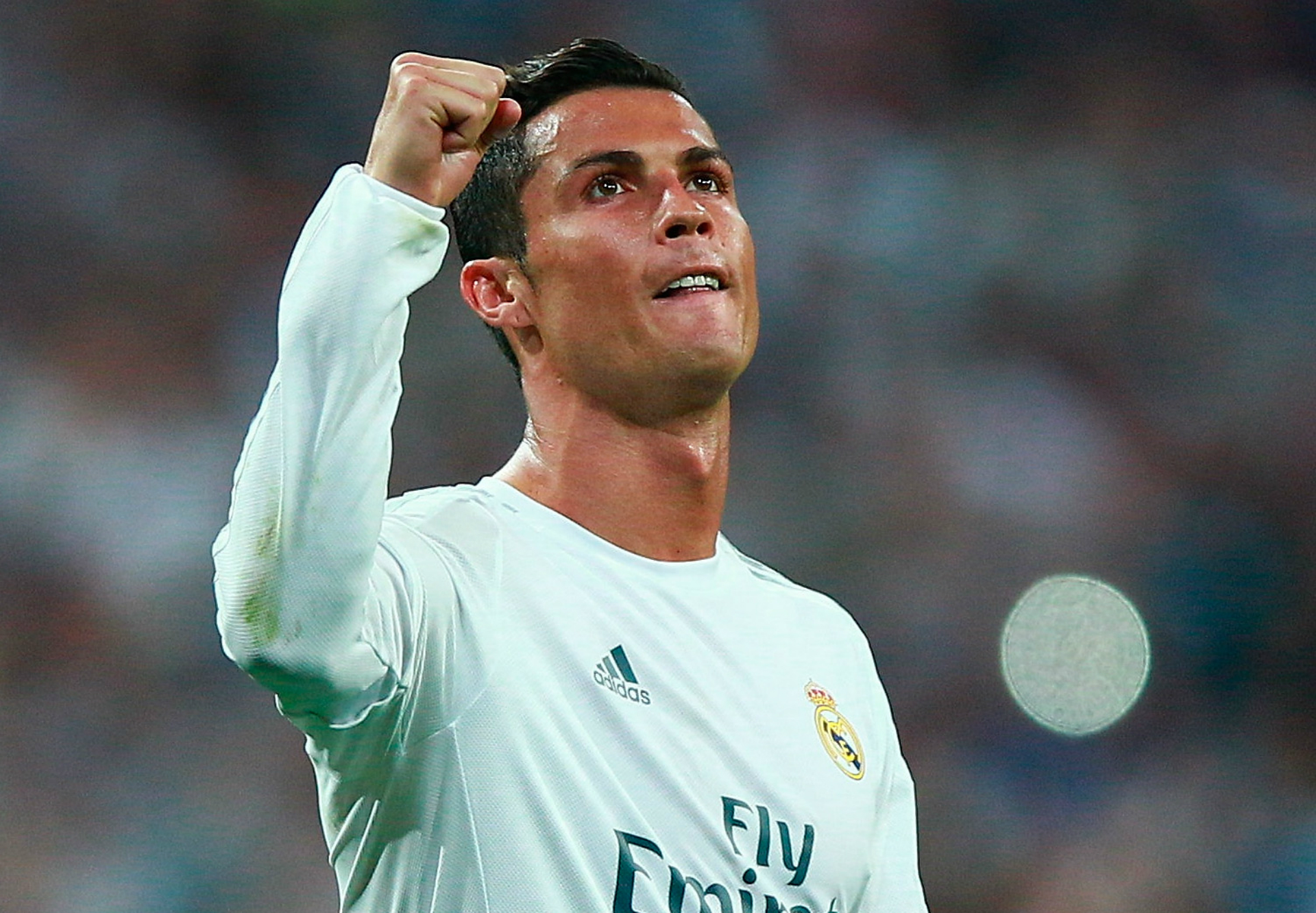 ---
FULL STORY |
How Ronaldo could have ended up at Atletico
---
Back in the Portuguese capital and the city where he had started his professional career, Cristiano was short of full fitness and showed only glimpses of his ability in the Lisbon showpiece. When Madrid needed inspiration against Atleti it came via Sergio Ramos, Angel Di Maria and Gareth Bale, not from Ronaldo.
The Portuguese did get his name on the scoresheet in the final minute of extra time, but the match was won by then and the 4-1 scoreline was not a real reflection of what had happened on the night. Nevertheless, the Madrid forward removed his shirt, flexed his muscles and screamed wildly in the corner in what - it later transpired - was a pre-planned celebration for his forthcoming film.
In the build-up to this year's final, Ronaldo has had his problems again. The Portuguese was rested for two matches in La Liga after picking up a knock against Villarreal in April and missed the semi-final first leg against Manchester City, looking short of full fitness in the second match.
He also set the alarm bells ringing at Madrid's open training session on Tuesday after a collision with goalkeeper Kiko Casillas but returned to tell the media: "Despite the problem I had today, I feel good, I am prepared and I will be in Milan on Saturday."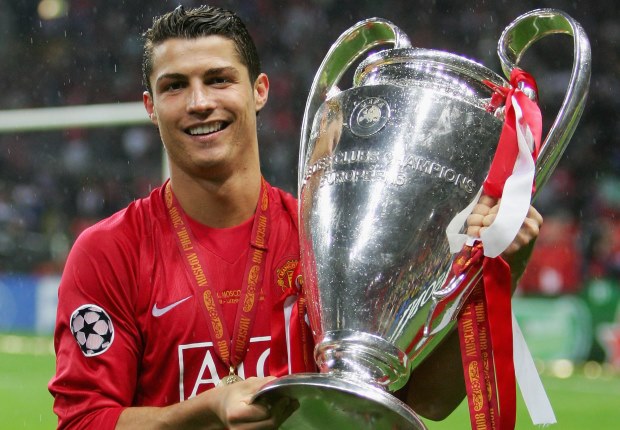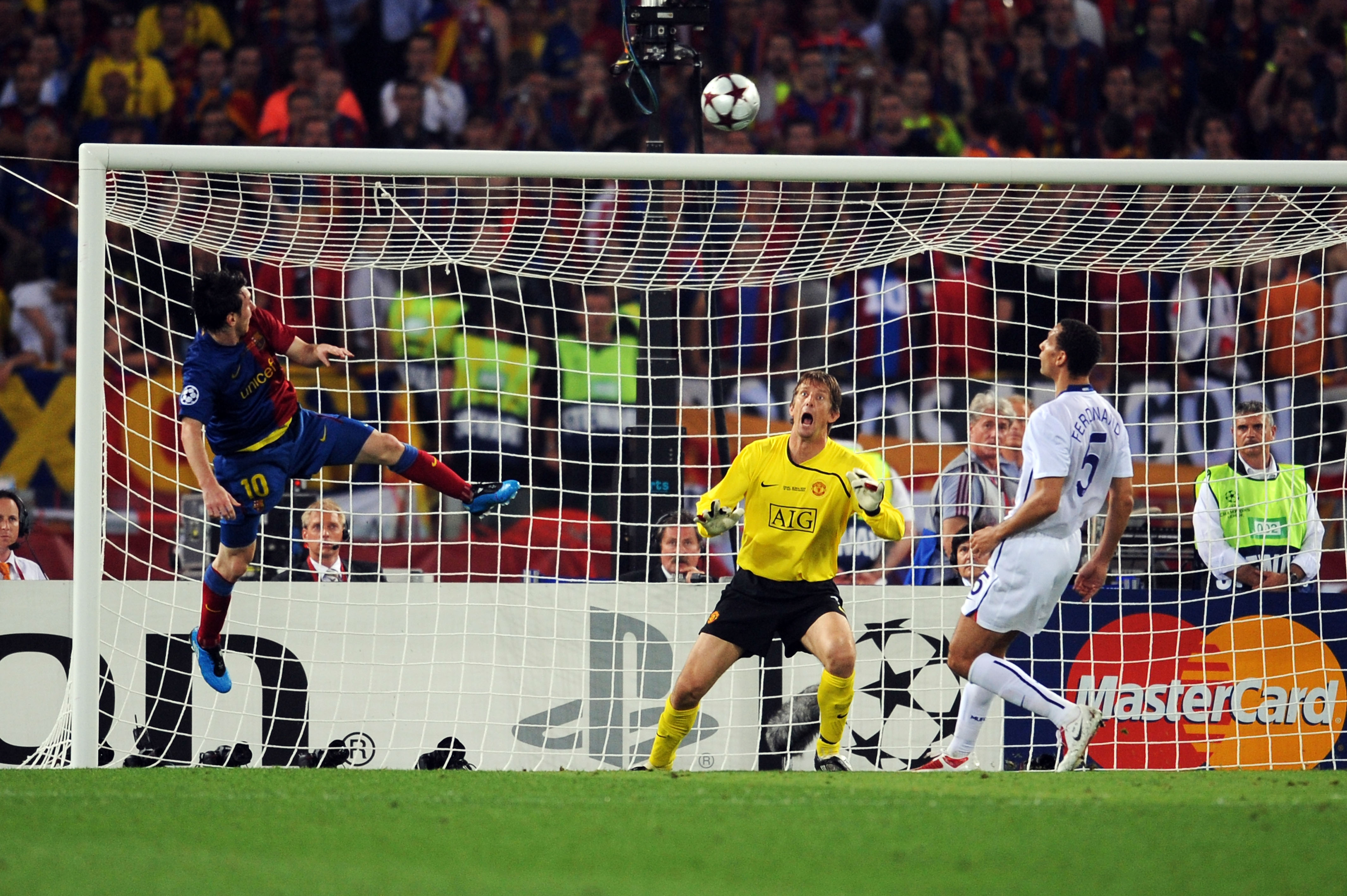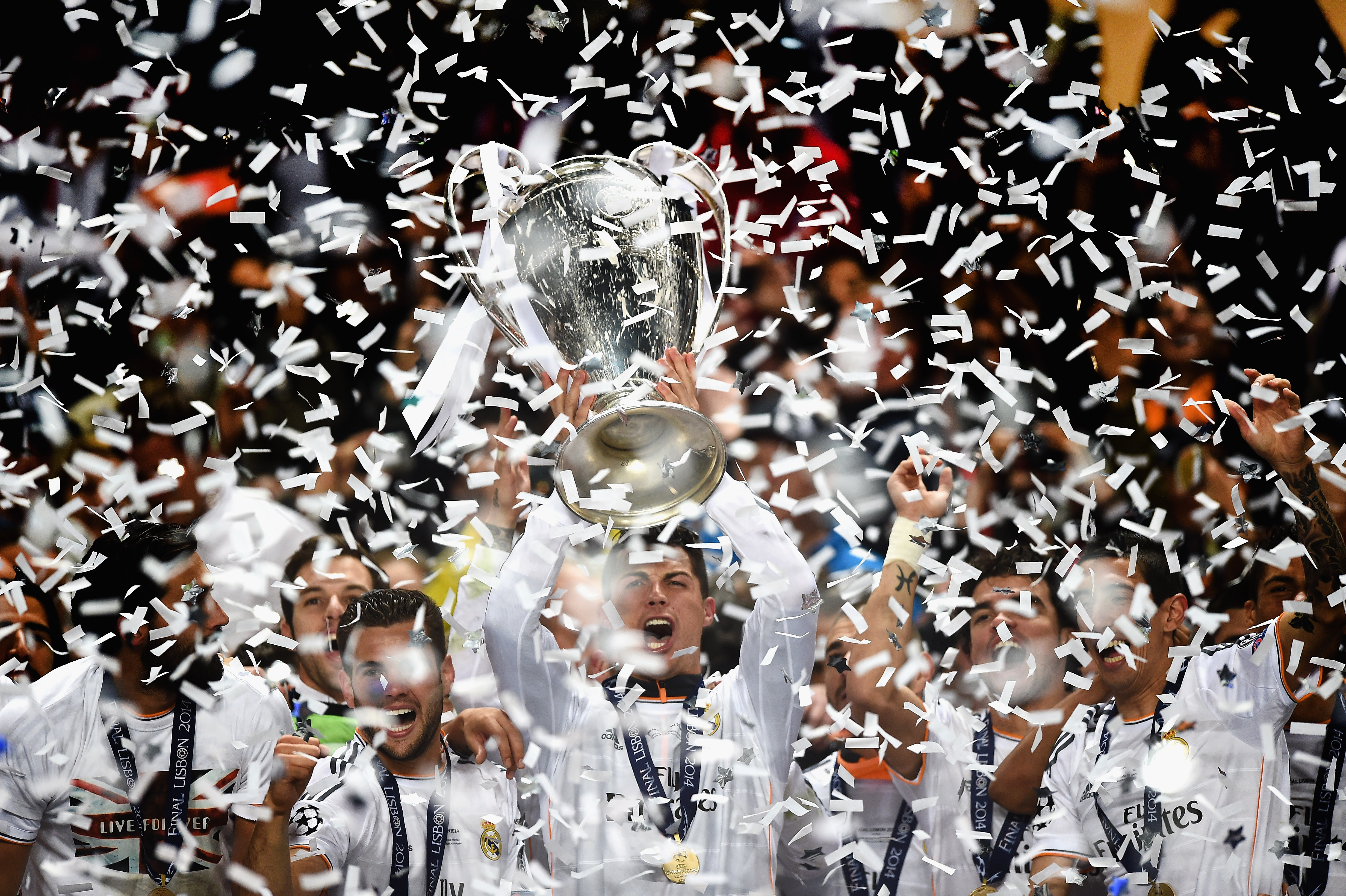 That is good news for Madrid, of course. A year after Messi helped Barca to a fourth Champions League win in nine years with another decisive display in Berlin as he took something of a secondary role but still played a pivotal part in both of Barca's first two goals, Real will be looking for Ronaldo to lead them on Saturday.
"If Ronaldo is in shape, we will be happy with that," former Madrid defender and European Cup winner Pachin told
Goal
in the build-up to the final.
But fitness is not enough. In what promises to be another difficult derby on Saturday, Madrid need their star man to step up and perform in a Champions League final as he never has before.
Los Blancos' hopes of winning La Undecima may just depend on it.