---

COMMENT
---
Every team that has managed to eliminate one coached by Pep Guardiola in the Champions League has gone on to win the tournament. That fact endures to this day and Atletico Madrid fans will be praying it is a sign of things to come as they prepare for the 2016 final against Real Madrid.
Guardiola's style of football is oppressive, choking the life out of the opposition. Teams are overwhelmed by it. At its mesmerising best, Pep's football reduces opponents to shadow-chasers, futile in their efforts to stave off an inevitable goal.
But the reward for standing tall, for resisting, has always been the glory. Jose Mourinho's Inter, Roberto Di Matteo's Chelsea, Carlo Ancelotti's Real Madrid and Luis Enrique's Barcelona all withstood what Guardiola's teams had to offer before delivering in the final for good measure.
Mourinho and Di Matteo's methods bore similarities. It was essentially duck and cover. Playing like that is a coin flip. Either the Pep team scores enough from the chances they create to go through or they don't and you get lucky.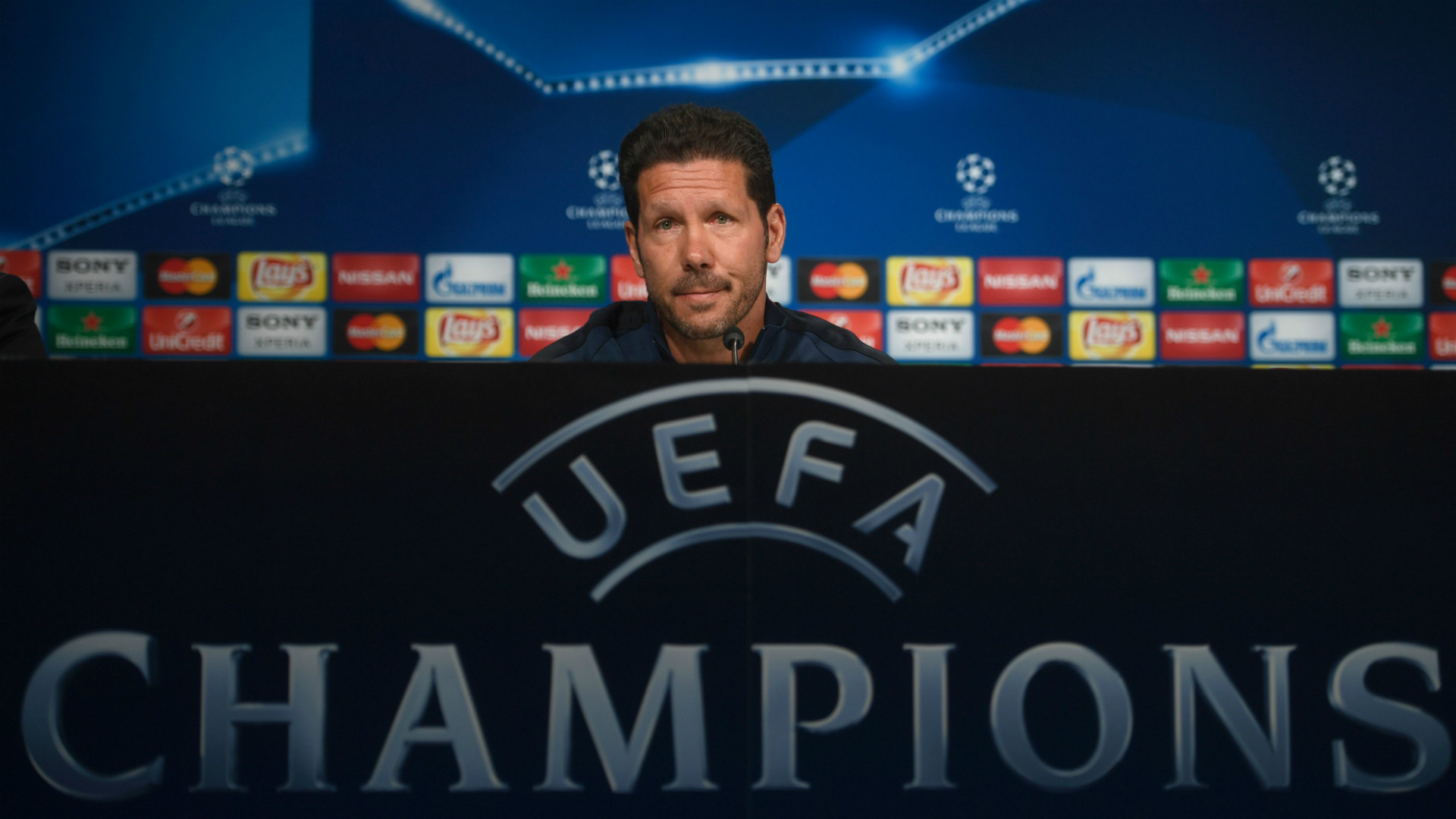 Diego Simeone, though, has the blueprint for consistent two-legged success against Guardiola's style of play. It was Simeone's Atletico who eliminated Andres Iniesta, Lionel Messi and Barcelona in the quarter-finals. It was Simeone's Atletico who then took out Bayern Munich in the last four. Their blueprint starts and ends with the manager.
"The players of Atletico Madrid have fantastic trust and confidence in their manager," former Real Madrid coach Carlo Ancelotti told Goal. "Simeone was able to build this - not only a tactical or technical relationship, but also a personal relationship.
The players are really convinced about what they do. They are doing this for their team-mates, for their club, for their fans. This is down to the motivation of the manager.
"Simeone is a fantastic leader. Everyone in the world of Atletico Madrid recognises the quality and motivation that Simeone brings - the club, the players, the supporters."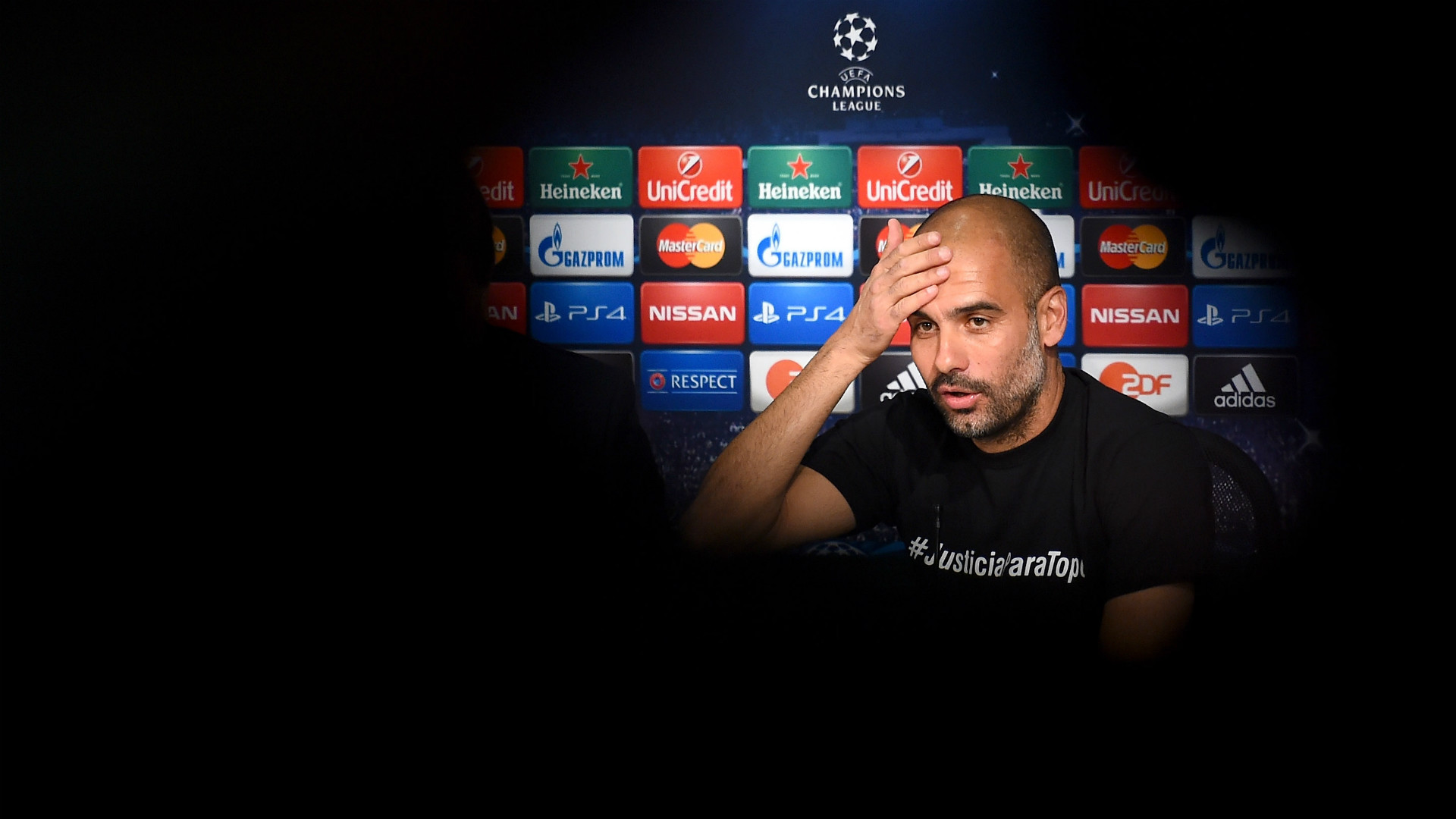 Guardiola took to extremes the methods developed by Luis Aragones for the Spanish national team after the 2006 World Cup and before Euro 2008, which they won to end a long trophy drought. That was done with a bedrock of Barcelona players and to that group more and more were added as Spain triumphed at the World Cup in 2010 and the European Championship again in 2012.
The system of play at Barcelona was the clearest vision of the future; players rotated around the field like they were on a basketball court, taking up possession, passing the ball and creating space. It was Total Football in a new dimension. It was a guarantee for success, for a while.
Sure, there were outliers; certain results went against Barcelona and Spain, but while Guardiola was in charge at Camp Nou they generally won what they needed to win. The likes of Mourinho and later Di Matteo lived to fight another day by blind luck rather than any great design. As time has moved on, though, Simeone has developed the antidote for his great rival's football.
During the 2013-14 season, for example, Simeone's Atletico played against a Barcelona side coached by Gerardo Martino but still playing Pep's football six times without defeat. They knocked them out of the Champions League and pipped them to the title for good measure with a final-day draw at Camp Nou.
---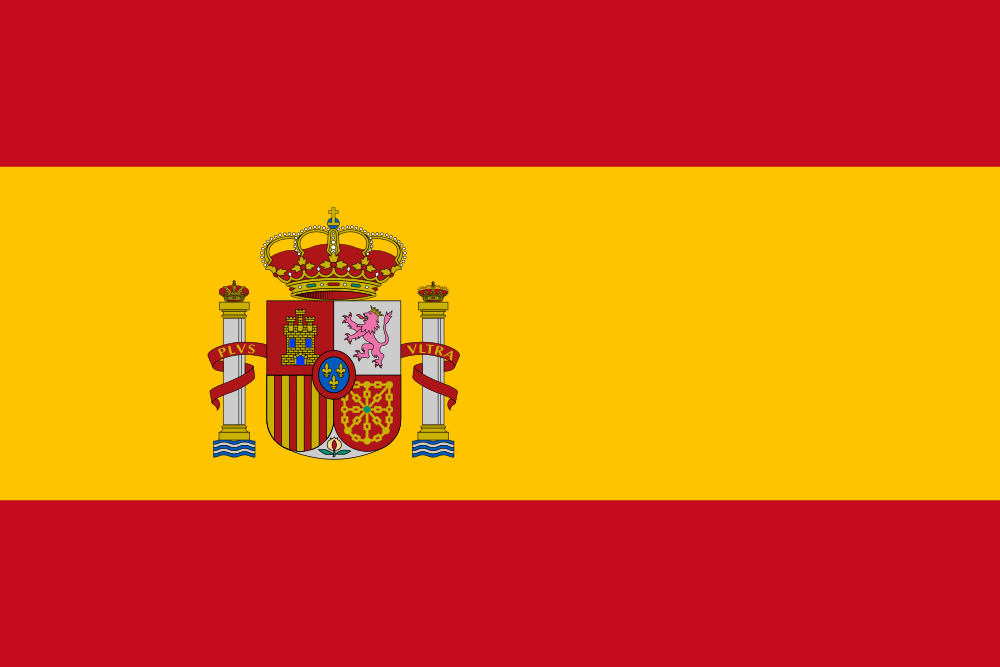 READ MORE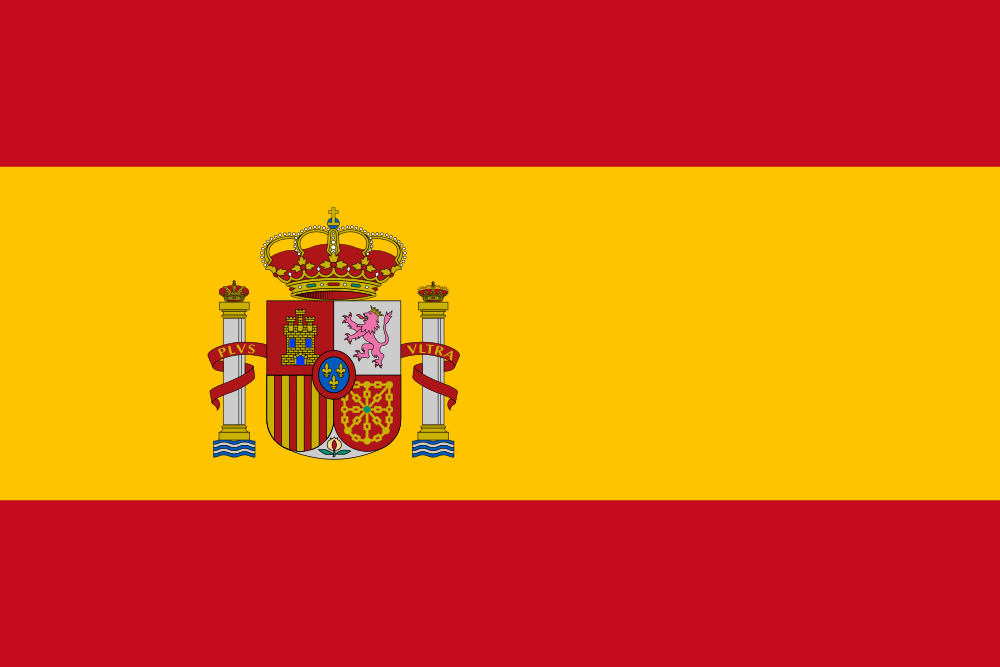 |
Xavi: Atletico will take home CL trophy
---
Barcelona exacted a mighty vengeance after that, winning seven times in succession against Atletico as they entered a transitional phase. Filipe Luis went, as did Diego Costa, while new signings like Antoine Griezmann had to bed in. This season, though, Atletico appear better than ever.
They are a souped-up storm-weathering machine capable of devastating even the best teams in the world on the counter-attack. In the league, they are capable taking the initiative, at least until the crucial first goal is scored. But in the Champions League there is nothing complicated about what they do; they dig in, work hard and wait for their chance to pounce.
Griezmann is crucial to all of this. Pep needs a left-footed attacker playing from the right, like Lionel Messi or Arjen Robben, to satisfy the demands of his system. Simeone has one scampering through the centre.
The French forward is in the form of his life and after Messi and Cristiano Ronaldo is in the conversation for the 'next best' player in the world. He is thriving under El Cholo.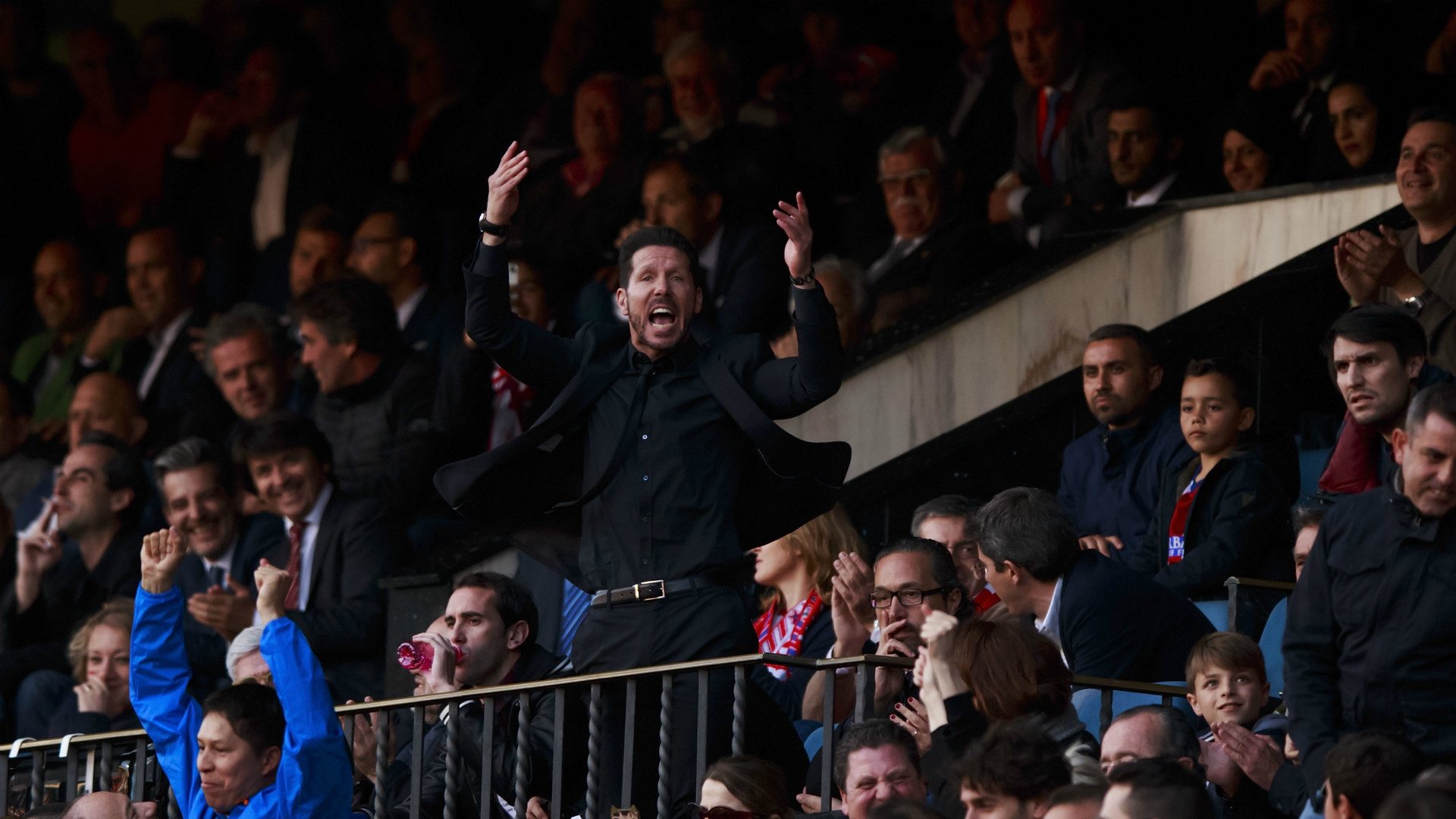 "He always asks for more, he never wants you to slacken off," Griezmann told AS earlier this year. "There should always be tension - in training and in our games - and he always seems to find the right words to say to you, so that you give everything and you're at 100 per cent. He has turned me into a better player. He's turned me into a winner."
There is something deeply impressive about the manner in which stand-out talents like Griezmann and all-star veterans like Fernando Torres comply so completely with the demands of their coach. There is an unbreakable team spirit running through Atletico, from the coach to the players to the supporters, that embodies all which is required to overcome the sternest of tests.
Watch Simeone on the sidelines at the Vicente Calderon asking the crowd to ramp up the pressure on opponents and referees. He is a master manipulator at work, Cholismo emanating from every pore, touching every corner of the stadium.
Guardiola's lack of warmth has been given as a reason why Bayern are not so heartbroken about losing him. He came, coached the team and left. Instead, consider this. What we think of as Atletico Madrid is actually Diego Simeone. He has built that spirit in the club entirely in his own image. He has been able to transmit exactly what's in his head to the souls of the players and fans. They love him for it.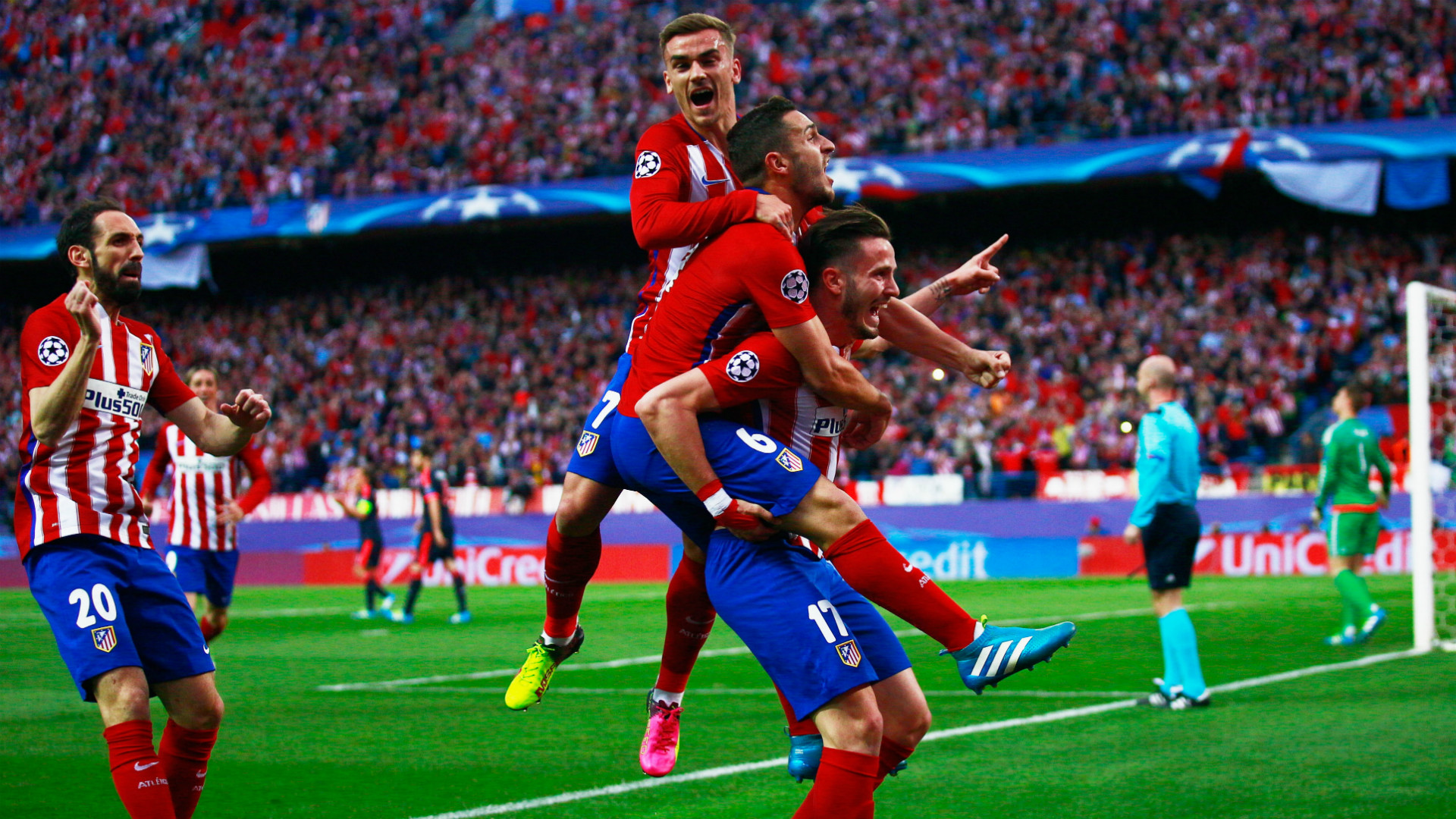 Simeone has identified the chinks in the tiki-taka armoury and exploited them perfectly. There is the quick ball from midfield through the middle when Atletico momentarily gain possession. From there it doesn't take long for a Griezmann or a Torres to fashion a chance at goal.
There is the dominance in the air - in both boxes - which creates chances and goals for the likes of Diego Godin and Jose Gimenez. There is the rigidity and discipline across the lines in midfield, where Gabi and Koke patrol like guard dogs. They funnel attacks wide and quench the threat from there.
There is total commitment to waiting in the trenches and maintaining composure as the ball goes from side to side. Bayern and Barca both had more than 70 per cent of the ball over four legs against Atletico.
Winning is not in pass completion stats alone. Time and again, Simeone has sent his team to war against the possession-dominant teams and come out on top.
Simeone is the man who has killed tiki-taka.