---

SPECIAL REPORT
---
Barcelona's young South Korean duo Seung Ho Paik and Seung Woo Lee are knocking on the doors of the Catalans' senior teams, although coaches at the club plan to phase in the youngsters gradually in the best La Masia tradition.
The academy is famous throughout the world of football for producing such talents as Xavi, Andres Iniesta and Sergio Busquets, while Lionel Messi also honed his trade there after arriving in Spain as a teenager.
And both Paik and Lee, dubbed the Korean Messi for his similarities with the Argentine, have been tipped to make an impact in the coming years after impressing in their climb through the Barca youth ranks.
"The football world has changed, of course La Masia is going to as well," Albert Puig, the Cordoba youth team coach and former Blaugrana scout, explained to
Goal
. Puig was vital in securing the signings of the youngsters, with Lee arriving in 2011 and Paik two years previously after shining in a kids tournament with the South Korea Under-13s.
"We were amazed with the talent in that team, but above all with Paik," Puig adds. Time was of the essence, however; the scout contacted youth coordinator Albert Benaiges immediately after learning Real Madrid, of all teams, were set to offer the starlet a trial.
"Paik was very small but he already played brilliantly," Benaiges recalled.
---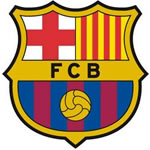 READ MORE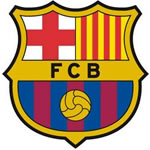 |
Suarez suffers possible hamstring injury
---
"We did not waste our time and we took him into the Infantil A team." Paik had no problems in adapting to life at Barcelona, he learned Spanish with ease and currently stars for the Juvenil A side, one step below Barcelona B and the rigours of the senior game.
Both players were affected by FIFA sanctions regarding the signing of underage prospects, and after a prolonged exile from Catalunya rejoined their team-mates in January 2016. Neither, however, thought of leaving the club. "Lee had some big offers from England but his obsession has always been making it in Barcelona, which won out over money," Puig affirmed.
At 19 years old Paik may now be ready to leave the youth ranks while Lee, one year his junior, is already in consideration for Barcelona B. Benaiges, however, hopes to ease them in to the higher level. "We have to take it step by step and let their own progress in the game determine their rise in La Masia's structure, not the opposite," he points out. Puig agrees: "Paik has undergone an incredible physical growth in the last two years.
"But he still has to work out definitively what is his best position in order to use his talents most effectively.
"[Lee] is a far more electric player, he has to play up front or as a second striker to utilise his speed and great ability with the ball at feet." Puig also praises his attitude to the game, which has helped him remain ground amid the pressure that being labelled the next Messi entails.
Patience is the buzzword around Camp Nou, but with both Korean starlet making startling progress it would appear to be only a matter of time before the pair are starring with the B team - and from there, the Camp Nou and La Liga beckon.