Another day, another couple of additions to the team, with Barcelona icon Carles Puyol and Real Madrid captain Sergio Ramos emerging as the readers' choices for Goal's ultimate Clasico XI centre-back pairing.
Puyol's exploits over the years earned him over half the overall vote, well more than any other player, with Ramos finishing in second behind Fernando Hierro, Ronald Koeman, Gerard Pique, Migueli, Jose Santamaria and Manolo Sanchis.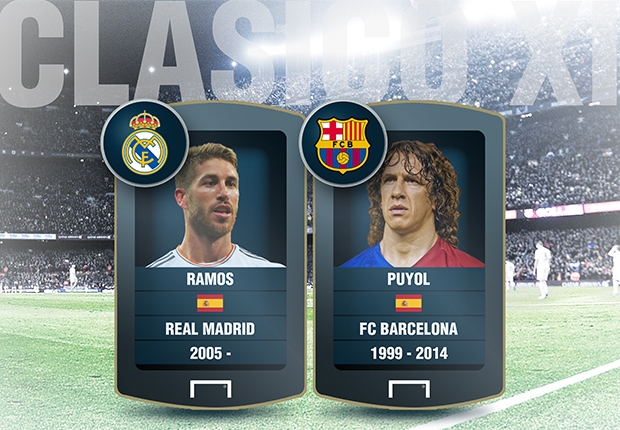 Picking up an impressive 54% (14,817 votes), Puyol was the runaway winner ahead of Ramos in second with 25% (6,828); with Hierro 13% (3,462), Koeman 4% (331), Pique 2% (574), Migueli 1% (330), Santamaria 1% (225) and Sanchis 1% (204) all trailing behind.
So congratulations to Puyol and Ramos, who join Iker Casillas and Dani Alves in Goal's El Clasico Ultimate Team! Stay part of the debate every day leading up to the clash, with the readers' choice for left-back the next on the list.