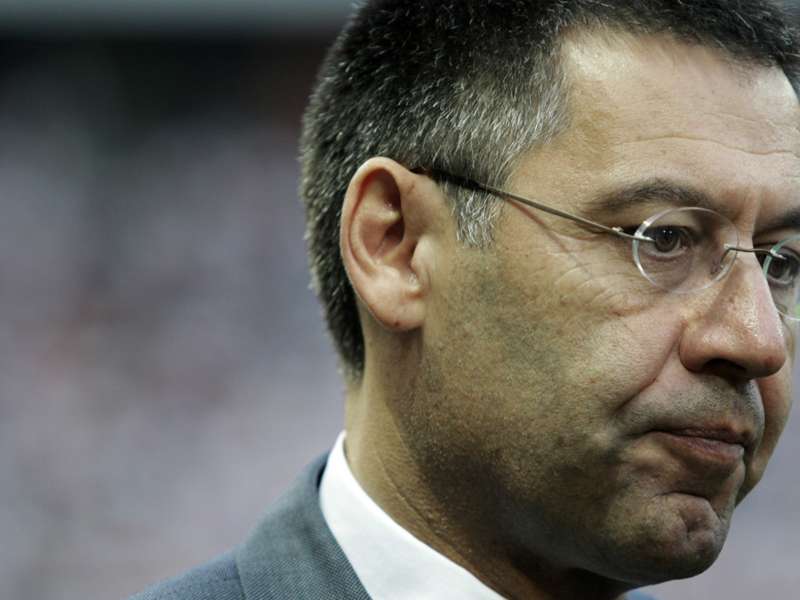 Barcelona president Josep Maria Bartomeu says the club must continue to invest in the transfer market if they are to stay ahead of Real Madrid.
Barca marched to a historic treble this season, adding the Champions League to their league and cup domestic double.
Sevilla's Aleix Vidal is currently the club's only summer signing, though he won't be eligible to play until Barca's current transfer ban is lifted in January.
"We can't let up and by so doing hand our rivals, such as Real Madrid, the advantage. They are actively buying and selling players in the transfer market," he told a supporters group.
"The executive board should carry out functions that benefit the club," he added.
"Barça must strive to make the team more competitive for the coming season."
Bartomeu is facing competition from former chief Joan Laporta in the presidential elections, to be held July 18, though local reports have him ahead in the polls.
Marquee transfer signings have historically led presidential campaigns and Laporta has suggested he intends to bring Juventus and France midfielder Paul Pogba to the club.
Bartomeu has been indicted by a Spanish judge on charges of tax fraud over his part in the deal that brought Neymar to the club in June 2013.
addResponsivePlayer('1wn75vfostk4e1313yu1kkgfaz', '90c3f911c1684c4f96b53843751b4bb7', 'q12hyjw9p3q61akfr1ywnrg06', 'perf1wn75vfostk4e1313yu1kkgfaz-q12hyjw9p3q61akfr1ywnrg06', 'eplayer40', {age:1429631048000});