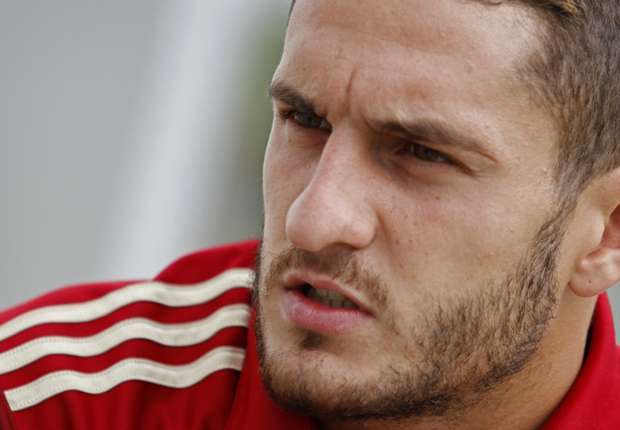 Atletico Madrid star Koke has revealed Barcelona approached him last summer after identifying him as Xavi's long term successor.
The 23-year-old is a product of Atletico's academy and made his debut as a 17-year-old against Barca back in 2009, before establishing himself as one of Spain's finest midfielders.
Koke has long been rumoured to be a target of Manchester United, but revealed Barcelona moved for him 12 months ago.
"Last summer I knew there was an interest from Barcelona in me. But my head was at Atletico Madrid," he told Goal . "I grew up here, and did not have that need to go. I'm very comfortable here, and for now I don't see the need to go.
"Real Madrid also tried to prise me away when I was with the Under-16 team. But Atletico said it would not happen. And thank God, I'm still here. Hopefully I can be a one-club man and win a lot with Atletico.
"The goodbyes to [Steven] Gerrard and Xavi [when each left Liverpool and Barcelona respectively] were spectacular. They only played for the same club in their careers, and it was very beautiful."
Koke was also keen play down his tag as the 'new Xavi', but admitted the veteran has been a role model for him throughout his formative years.
"Me, the 'new Xavi'? In the end, there is not going to be a 'new Xavi', or 'new Iniesta', or 'new whatever'," the Spain international continued. "I hope to be remembered as Koke.
"Still, Xavi has been a reference for me. I shared a year with him in the [national] team, and learnt many things from him. For me, it is an honour to have shared that time with him."
Koke is also hopeful he will return to his favoured central midfield berth next term after operating out wide for much of last season.
"I was not as good as I could have been last term," he concluded. " There were so many games being played, after three or four years in which we gave everything.
"I am ready to play as a central midfielder next season, as Cholo [Simeone] recently said. His philosphy is playing to win, to give everything in each game and wanting to win every one.
"Maybe there was a slight downturn at the end, not only with me but the whole group. So perhaps that's why Simeone is looking to change things at Atletico."