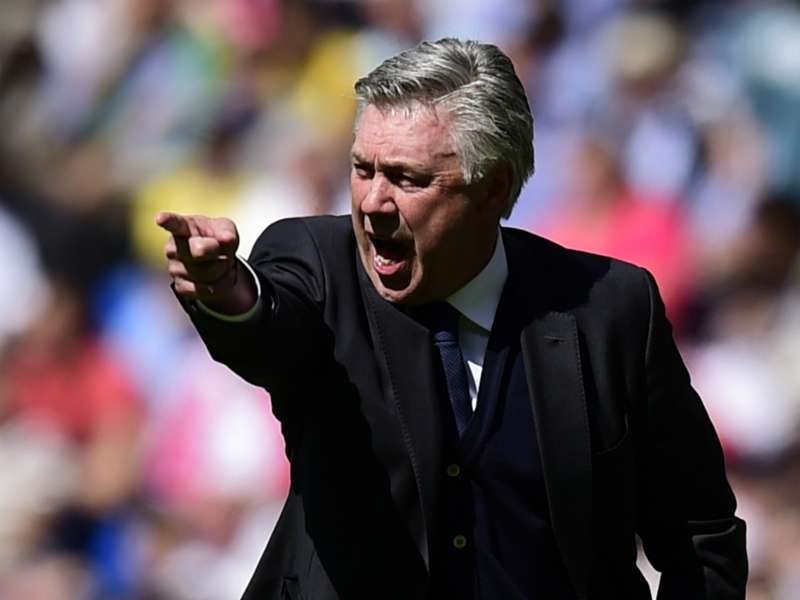 Carlo Ancelotti has yet to open talks over a new Real Madrid contract and admitted the club "may not call him" over extending his stay at the Bernabeu.
Speculation around the Italian coach's future has been increasing in recent weeks, with his side sitting second behind Barcelona in La Liga.
However, with his contract running until June 2016, the 55-year-old maintains there is plenty of time to work out the details over a renewal - if both parties want one.
"There is no rush," he told esRadio. "I have another year of my contract to see whether or not I want to renew.
"We talked about sitting down to discuss a new deal, but we never worked out a day to sit.
"If the club don't call on me to renew today, they might call me in September, or perhaps not call me at all."
Madrid were held to a 0-0 draw by city rivals Atletico in their Champions League quarter-final first leg at the Vicente Calderon on Tuesday, despite the Blancos dominating for large periods.
Ancelotti's side had 17 shots on goal, compared to the eight mustered by Diego Simeone's men, but the Italian insisted he was content with the result and performance.
"The team played well. It's hard to play better than that somewhere as difficult as Atletico. In the first hour we did very well. But of course we are not happy with the result, although it gives us confidence for the second leg on Wednesday."
Ancelotti also reiterated his confidence in veteran goalkeeper Iker Casillas, who has been the subject of whistles from the Bernabeu crowd at times this season.
"He'll play [against Málaga] on Saturday. For me, it's very strange that the Bernabéu whistles a player who doesn't deserve it," Ancelotti added.
"When I was a player, we were whistled many times and a lot of the time we deserved it. Iker has faced the wrath of the fans but making mistakes is normal in football and he has accepted it without problems. It's different when there is no motive."
The discontent from the stands has not affected Casillas' confidence, according to the former Milan boss.
"He's fine, he seems motivated and relaxed to me," he said. "I can't say that Keylor Navas is our second-choice because I rotate the goalkeeping position now and again. I have confidence in both of them.
"If Casillas was out of form, I wouldn't play him. Last season, when he didn't play, that was down to a decision by the coach – not the board or the club. My job is far simpler than people think; the hard part is explaining to those who don't play why they are excluded. In Italy, they'd say that [Silvio] Berlusconi would send me the line-up by e-mail so I'm used to all of the gossip that's said."